Trending
Adventures Aboard the USS Iowa Historic Battleship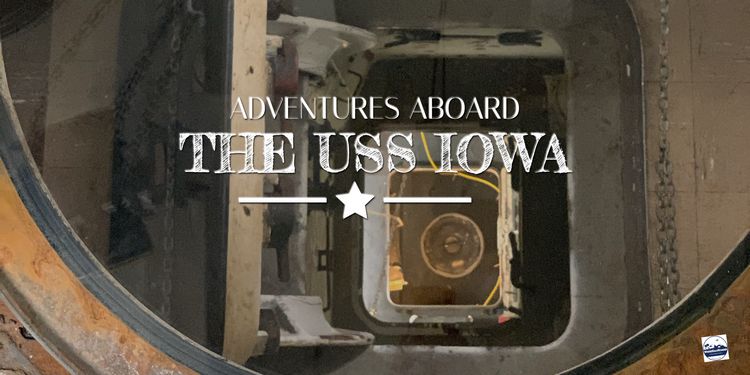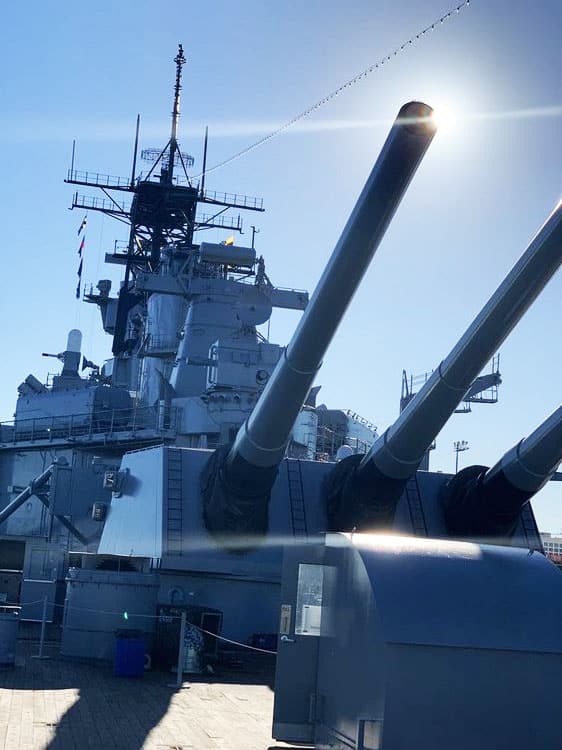 The adventure aboard the USS Iowa began with a beautiful day in San Pedro, California, near the ports
of Long Beach.  I arrived early in the morning, and the empty lot and the morning light gleaning off the canons set the majesty for the adventure to begin.  I was cheerily greeted by Tony, a 90-year-old vet who had served on BB61 like the other volunteers met that day. That also included Lloyd Glick, a 94-year-old veteran who joins every Saturday to share his stories.
There is such a sense of pride, community, and patriotism as soon as you step on deck.  As you arrive, you are greeted and asked if you have ever served in the US Military, and if you have, your arrival is announced across the loudspeakers of your position and rank, and service dates.
Before boarding the ship, take a moment to appreciate all who served.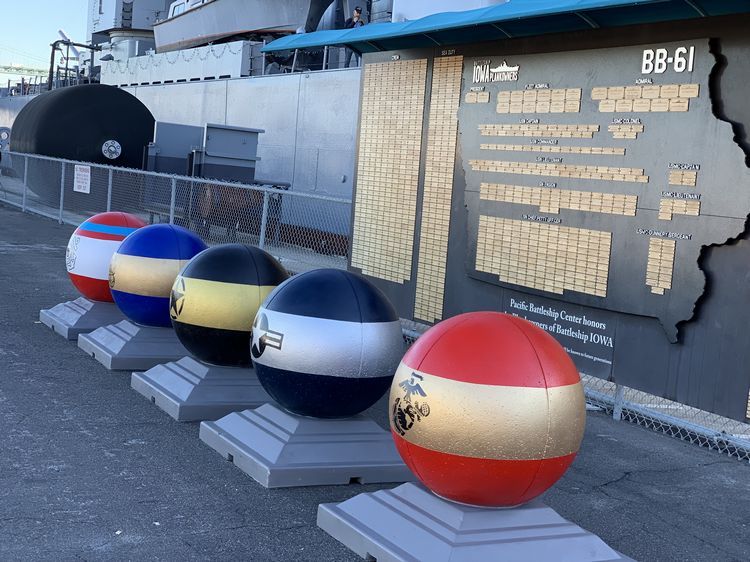 The historic battleship launched in 1940 and battled in World War II.
The sun shining against the ocean behind me, and the incredible condition of the ship made it seem like it was boarding a cruise ship instead of one that had seen World War Two.  The ship was modestly decorated for the Christmas Holiday, and it was a fun adventure exploring the areas and passageways.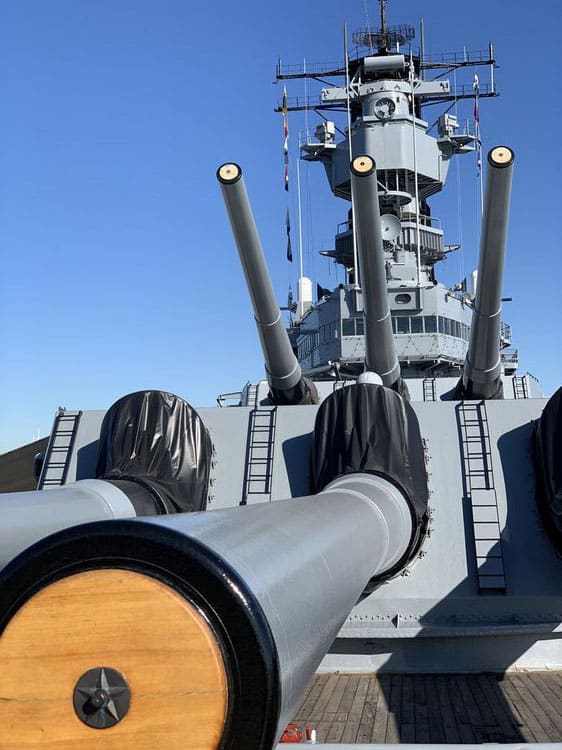 It's truly a place to honor not only the battleship itself but all who have served our nation, and the support of their family and friends.  To see the battle scars on the ship itself, to climb all the decks and ladders you truly get a sense of the size of the ship (I had no idea how huge the battleship truly was) and in the four hours private tour led by Jim Pobog,  he really took the time to share a day in the life aboard.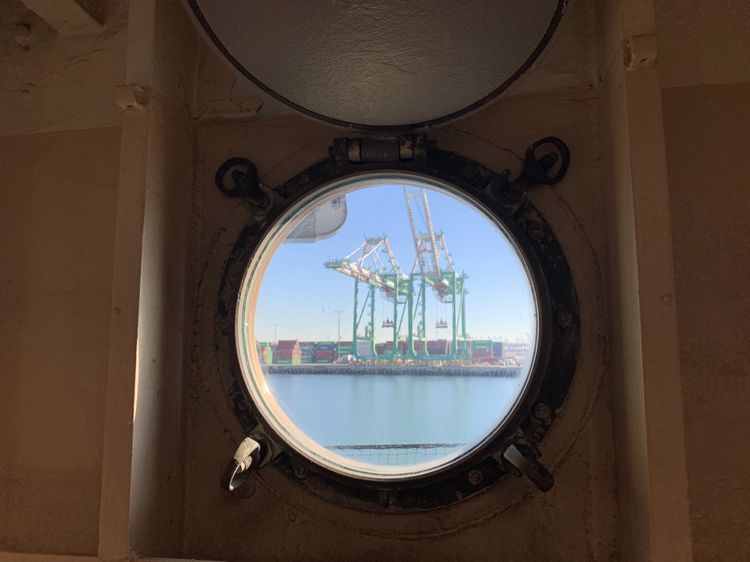 I had the privilege of visiting the custom-made area for Roosevelt as she also carried  President Roosevelt roundtrip across the Atlantic for the Teheran Conference in 1943 to meet with Prime Minister Winston Churchill and  General Joseph Stalin in Casablanca, Morocco.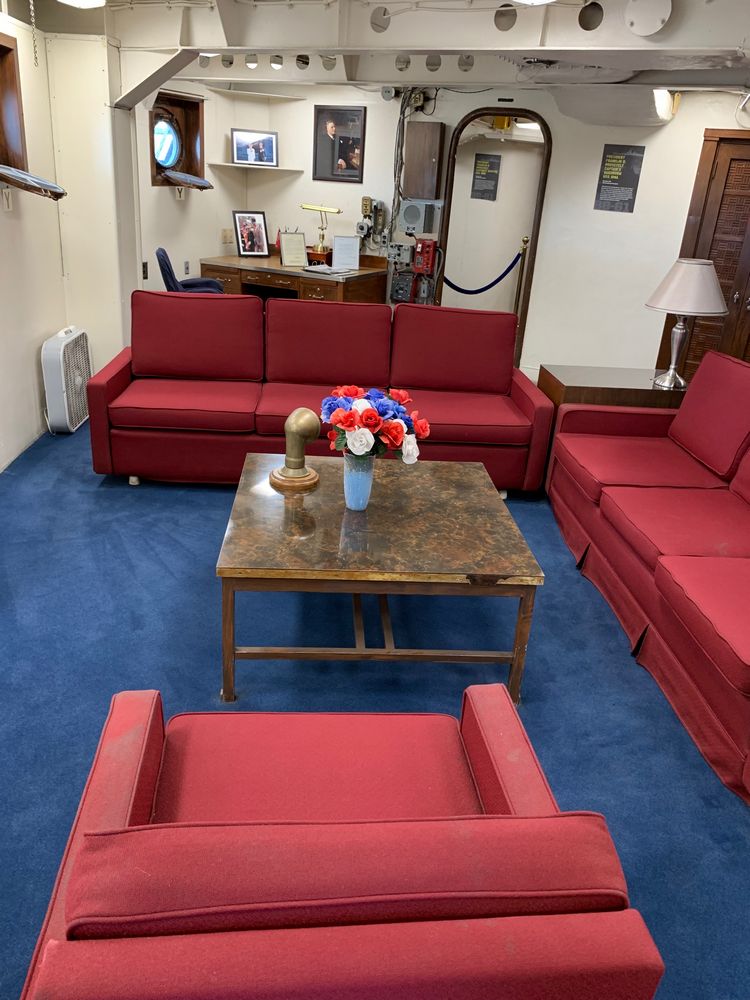 FDR traveled to the Tehran Conference in 1943 aboard the USS Iowa
Day in the Life of Living On A Battleship:
The COC aboard the USS Iowa
Many are not allowed to enter, unless on a special tour or event, but here is an inside look at where the battles were executed.

It became more somber as Jim told the story of the Number Two Gun exploding within the turret killing 47 crew in 1989. A memorial is set up on deck, as well as a dedicated display area inside detailing the horror and the investigation.

There's an annual reunion of shipmates of all generations to reunite and swap sea stories.
More About The USS Iowa:
The floating museum offers various types of tours and events, including a scavenger hunt for kids. For more information, check out https://www.pacificbattleship.com/.