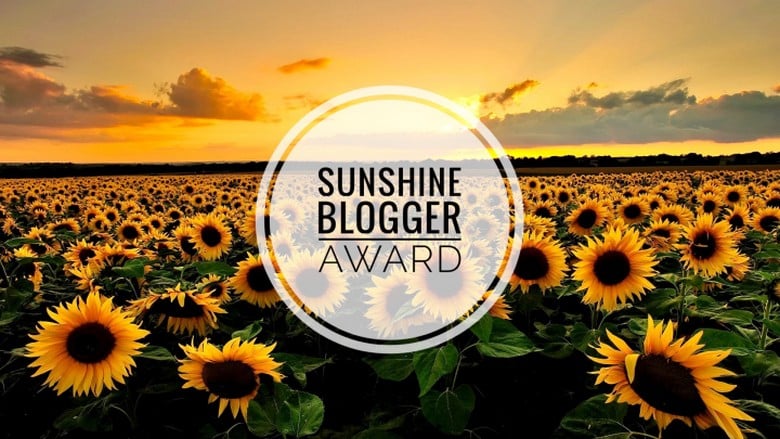 Part of our hope in starting WhereGalsWander was to find others who were inspired by the same things we are: the quest to find the answer of Is There More To Life by searching in travel, nature, and adventure. The more we experience each of these, the more we learn about ourselves. We are grateful to be named by OutsideNomad.com and for everyone in our Travel Tribe that supports and inspires us every day.
Sunshine Blogger Rules
Thank the blogger who nominated you and link to the original post!
Answer the 11 questions they've asked you.
Nominate 11 other bloggers and ask them 11 questions. My questions are at the end
HAVE FUN!
What do you blog about?
We set out to answer the question Is There More To Life? And how do we go about finding the answers? At WhereGalsWander (twitter @GalsWander) we blog about the way we find inspiration in little things and big adventures. There are 2 of us Gals now, Zanne and JD.
If you could go anywhere in the world, where would it be?
We both found that the more we travel, the wanderlust we have and now we imagine going to places we never imagined before. For JD, she would love to go back to Santorini and Barcelona and is planning a trip with Zanne to spend a few days driving the Pacific Coast. Zanne wants to go everywhere. Dream places are Ireland, Scotland, The Smoky Mountains, Utah, France, Italy….everywhere.
What's your favorite food?
Mexican food. Wine. Whiskey. Those are food groups right? JD is so good, she is always gluten-free.
Coffee or tea?
Iced Coffee
What's your favorite board game?
Love board games. We both are really competitive. Whatever it is, we will beat you.
What's one thing most people don't know about you?
Hopefully, at this point we still have secrets. We tend to start telling stories on Twitter that we have to stop and say "this is a better story for in person". JD is a designer and Zanne works in HR in Hollywood. We have lots of good stories.
What advice do you have for new bloggers?
Support other bloggers. Find others to learn from, ask questions, encourage others.
What's one thing you can't live without?
Our phones. All of our photos are taken on our iPhones.
What do you hope to accomplish with your blog?
We want to connect with others, we want to inspire and be inspired. We love the idea that one day we could be big enough to help fund our wanderlust.
If you could have dinner with any one person- alive or dead- who would it be?
Too many names, too many emotions and reasons to list
Questions for my nominees
What recently reminded you of how fast time flies? My daughter is a senior in high school
If you could only keep 5 possessions what would they be? Does my dog count? My phone because it has all my photos and to stay in touch with the people I love and has all my music; a phone charger; my car so I can travel; and my favorite pair of boots
What's one thing you would do differently if you could start blogging all over again? Not be so self-conscious
If you could witness any event of the past, present, or future, what would it be? The big bang
What bad habits do you want to break? Diet Coke
Given The Choice Of Anyone In The World, Whom Would You Want As A Dinner Guest? Dierks Bentley
In One Word, What Do You Live For? Inspiration
What's the funniest place you've ever fallen asleep? On a bench inside my laundry room. I just laid down "for a minute"
Have you ever had a "now or never" moment? So many of these. There's a reason There's More to Life is Our Motto
If you could grow up to be famous, what would you want to be famous for? Inspiring Others
How old would you be if you didn't know how old you are? 27. Old enough to know somewhat better, have enough independence and confidence and still a passion for life.
I just realized I did this wrong. I answered all 22 questions instead of 11. So for the people I nominated, ONLY ANSWER THESE QUESTIONS:
Do you read the instructions all the way through before you get started or just get to it?
What did you do you before you started spending the majority of your time blogging?
Where is one place you will never travel to again?
What's the best souvenir or purchase you made while traveling?
What was your very first blog about?
If you could road trip with anyone for 5 days, who would it be?
What's your biggest pet peeve?
What's one word other people would use to describe you?
Favorite camping food?
The last song you listened to on your playlist