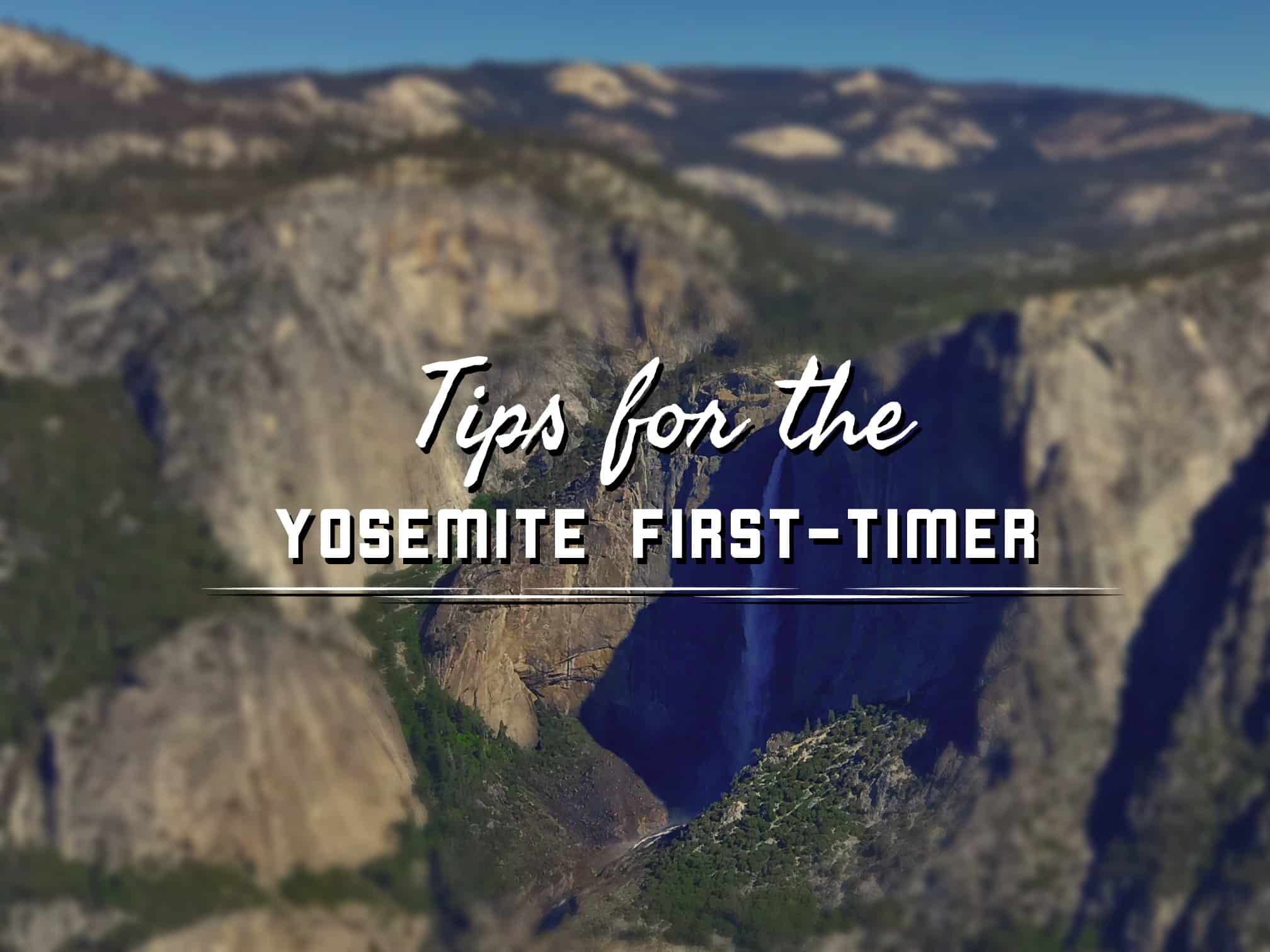 It's our first trip to Yosemite National Park, and we learned many travel tips, mostly because my daughter was unexpectedly on crutches. Because of this, we had to find the best way to maneuver around crowds.
I have always wanted to go to Yosemite. Other little girls dreamed of going to Paris or exotic lands but I wanted to see really big trees and play in waterfalls. I've always preferred pine to perfume. Now that Yosemite is only a six-hour drive away, I booked our cabin almost a year in advance. I ordered our annual National Parks Pass so it could ship in time. I got my vacation days, and we packed up the car and off we go. See below for our tips as first-time visitors to the Park that can help make or break your trip.
Note: We went the weekend of June 1, as a point of reference
Tip 1: Book Your Reservation In Advance
Like 6-12 months in advance. It's not uncommon for key locations and the best places to fill up even a year in advance, including campsites. Prices definitely "peak" with the summer season so keep that in mind as well.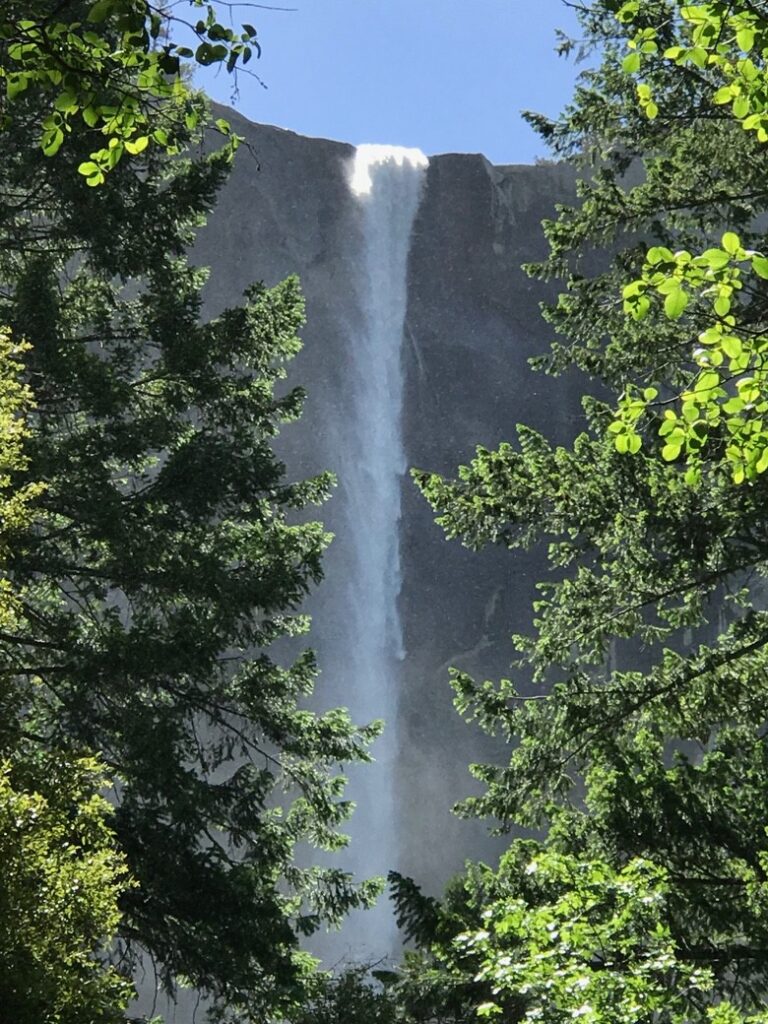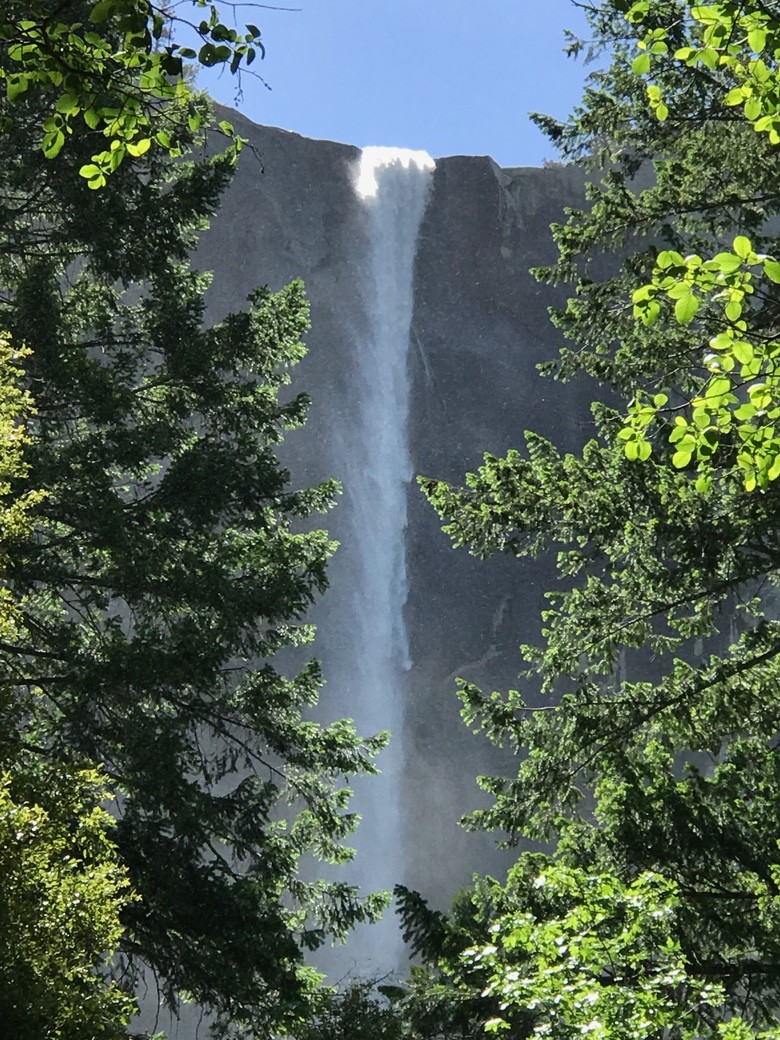 Tip 2: Do Your Research.
We thought we found the ideal place to stay…until we read the reviews on TripAdvisor and Yelp. Places looked and sounded great on the website until we realized the consistency in the reviews regarding it being loud, nosy and having more bugs inside than out. Also, if you outside of the Park Entrances, realize your "Yosemite" location can be 30-90 minutes away, especially on crowded summer weekend afternoons when there is a line of cars backed just to get into Yosemite. I have heard horror stories of people waiting for an hour just to pass through the entrance gates and then couldn't find any parking. So consider how much time you want to spend in the car when considering your lodging option. We chose the Evergreen Lodge Resort and stayed in a cabin about an hour away and it was perfect. Read more about the Evergreen Lodge Resort here.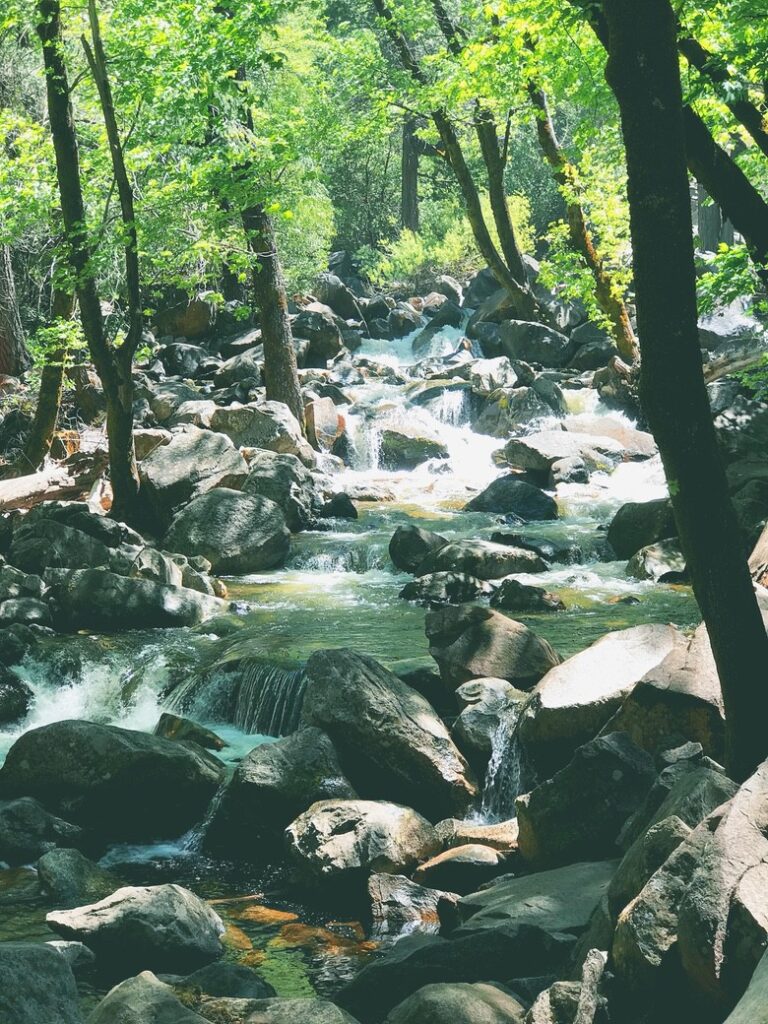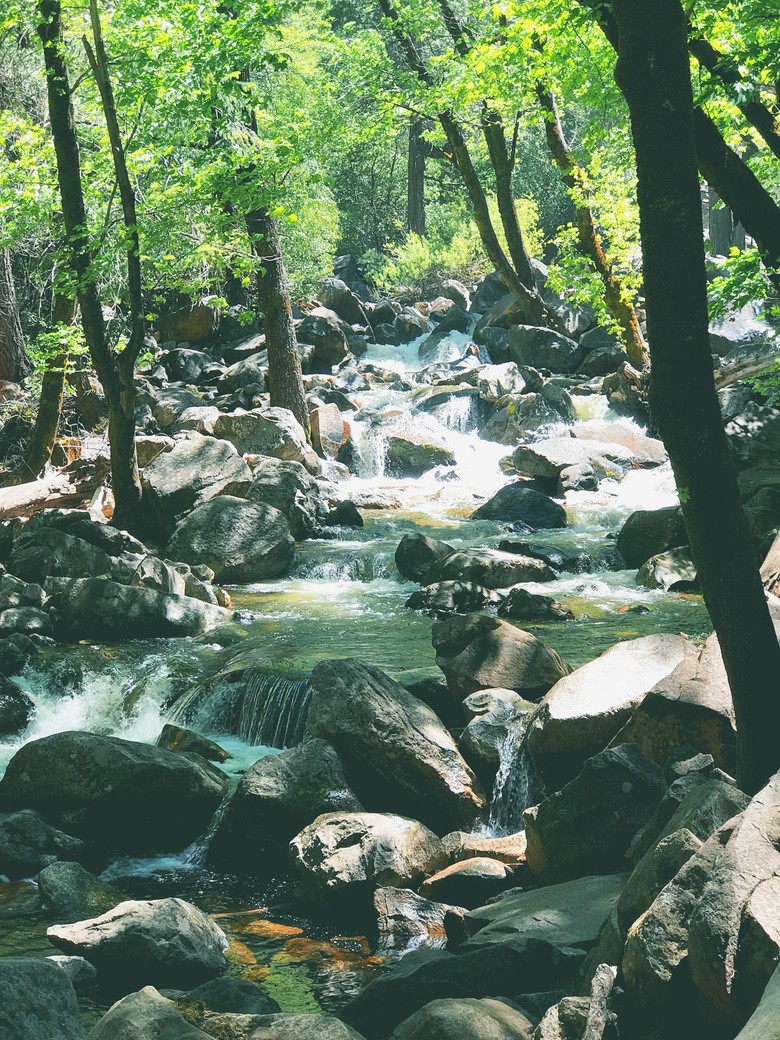 Tip 3: Getting Around the Park.
We received a lot of advice about getting to Yosemite early, parking in one of the main lots and then taking the Shuttle, which takes you to just about every popular place, or you can hike from those popular places to where you want to be. This was our plan until my 14-year-old daughter sprained her ankle literally two days before our trip and ended up on crutches. Our plans for hiking now had to be adjusted to Plan B: driving and parking as close to the sights as possible.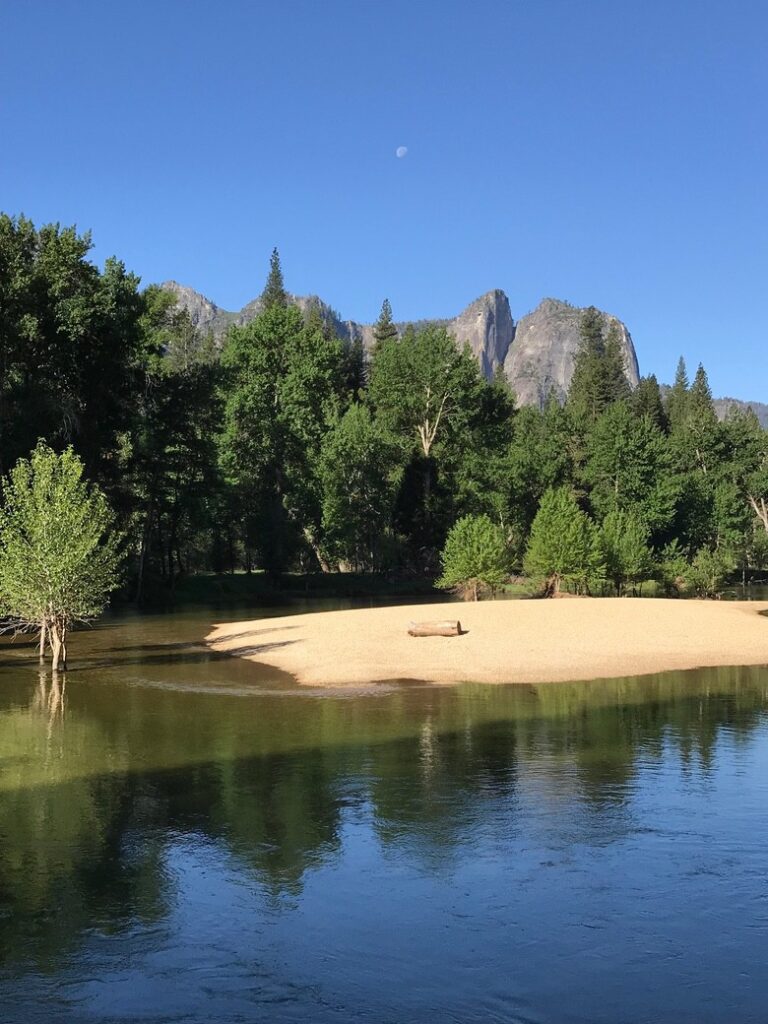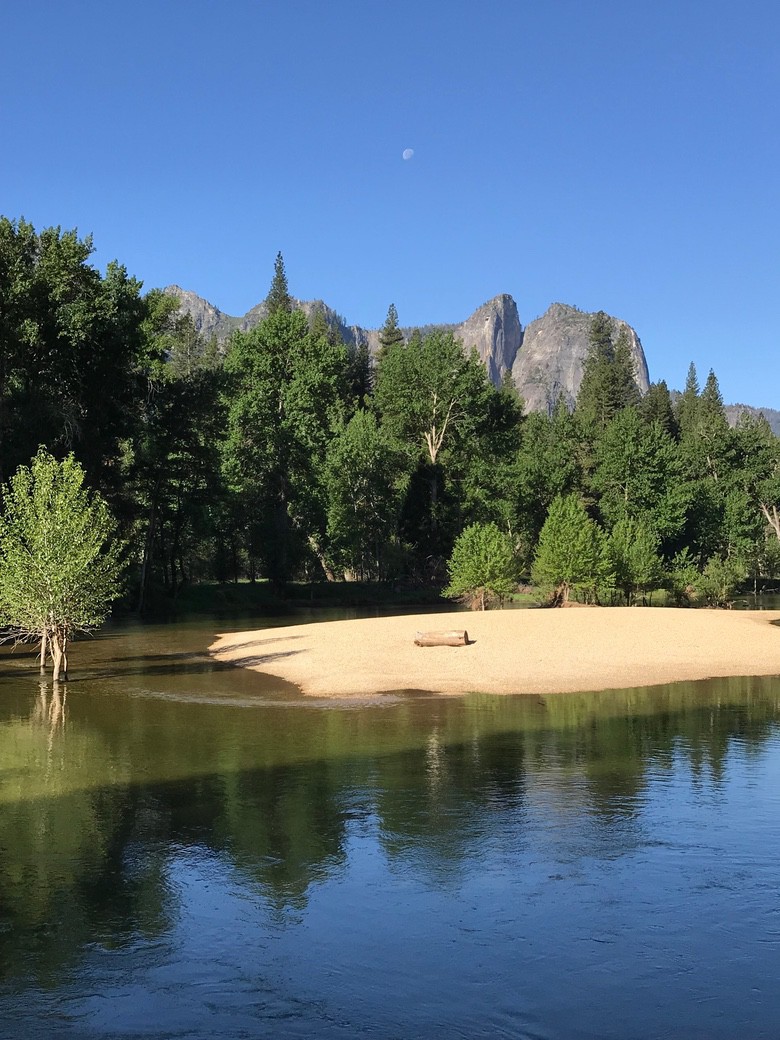 Tip 4: Timing is Everything.
Try to aim for mid-week, early morning, and before Memorial Day and after Labor Day. The snowpack tends to melt May into June (it was still snowing the week the last week in May) so that's when the waterfalls and rivers will be at their highest, and you can still catch some spring blooms in places. Obviously, the higher in elevation you go, the more likely you are to see snow and catch cooler temperatures.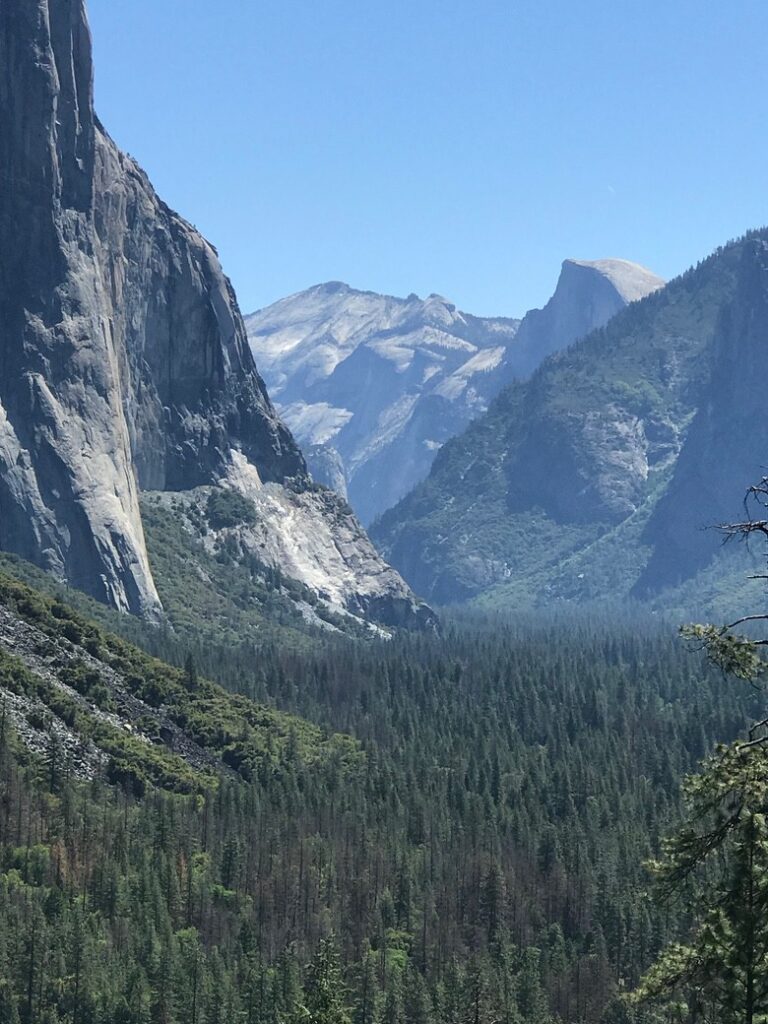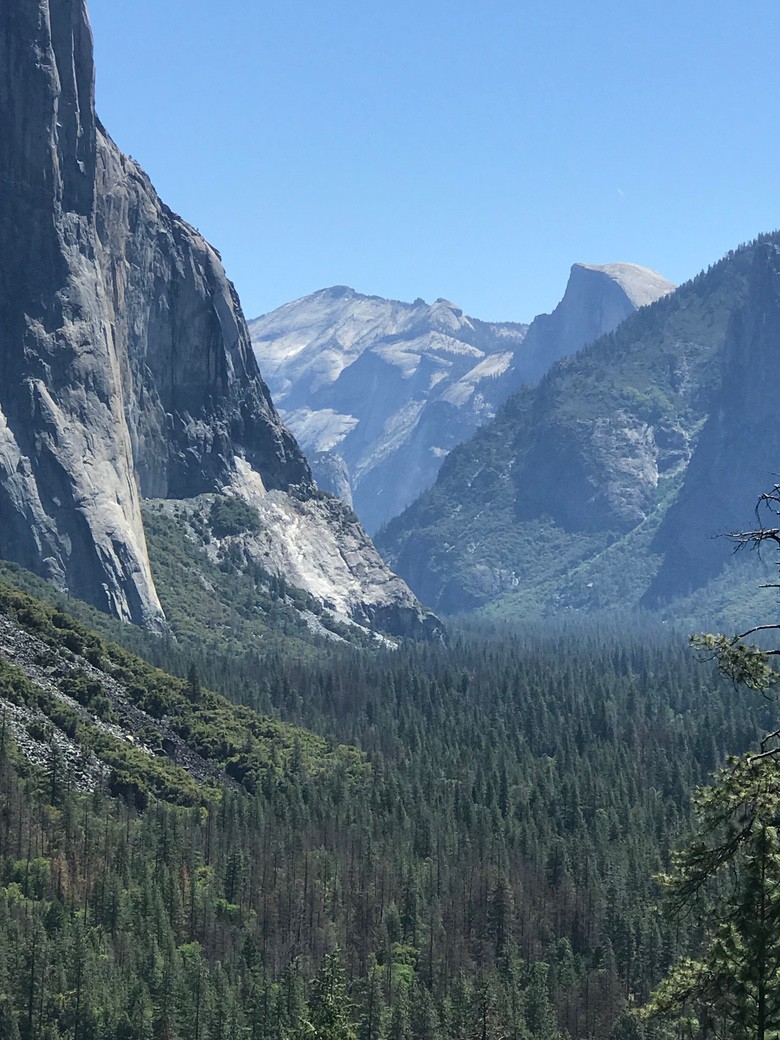 Tip 5: Ask The Experts.
There are hundreds of books, websites, and Pinterest articles on Yosemite. We tried to read them all and had a plan for our hiking trails, transportation, and sites to see. When our daughter ended up on crutches the day before we left, we didn't have time for Plan B. So after a long, six-hour drive, when we arrived at the entrance gate, we simply asked the Park Attendant, "what would you do?"
Get here early. Everyone says that, but she confirmed that it is true that if you arrive after 9:00 AM, it's likely that all the parking spots might be already gone or you are waiting in a queue to snap a photo. We arrived at 11:00 AM on a Friday, already the Park was pretty full. We decided to save the most popular spots for another day.
The "Must See". She said if you arrive before 9:00 AM, you can drive up to parking areas right at Glacier Point Outlook, inside Yosemite Valley, and there is a small parking area right at Tunnel View. We also found Cascade Creek to be a favorite spot for photos. For Cascade Creek, there is a small parking turnout t. that holds 6 cars or so. It has a narrow concrete sidewalk on the bridge to view the waterfall and creek. There are cars whizzing behind you on the Tioga Highway., so make this an early spot. When we arrived at this spot on Saturday at 6 AM, all you could hear were the birds.
Make Crane's Flat your first stop in the Park, because it's the only place to fill up on gas. You will be doing a lot of driving, regardless of your itinerary. Gas stations outside of the Park are also a rarity. Which takes us to…
Tip 6: Be Prepared
We thought we were being smart, downloading all of the maps from our GPS maps two weeks before our trip. Once you are in the Park, there is no cell service (not just no WiFi). That includes all of the navigation around the Park. Because we did not update right before we left, we didn't realize one of the main (only) roads from Yosemite to our next destination, Sequoia National Park was now closed. We did not have any cell service, so we had no way to re-route. We had to drive an hour back and pick up a cell signal to find another route. That was fun. (That was said in pure sarcasm).
This also was teaching moment that when you are traveling through National Parks, be prepared for anything. Road closures due to construction, weather, wildfires, wildlife, and traffic can occur. Extreme weather conditions can hit, cars breakdown, roads aren't pristine, flat tires happen. Be prepared with an emergency kit and supplies, just in case.
Tip #7:  Don't Try To See Everything
It's fortunate that Mariposa Grove with all of the Giant Trees was closed when we arrived. It gives us a reason to come back to see Tuolumne Meadow and the Mariposa Grove. Since many things were scratched off our list, we didn't the rush to go from place to place. We would find random little corners and just take time to soak it all in.
We decided to check out Hetch Hetchy, on the recommendation of the guard at the entrance. She said this site only gets 50,000 visitors per year, and we really enjoyed an afternoon there. Caution: If you don't like driving on very narrow roads, high above the canyon with twists and turns inches from the edge, well, this may not be for you. This area of Yosemite does offer unique views with stunning views. These include waterfalls, the O'Shaughnessy Dam and Reservoir and 287 miles of hiking trails. Check out my post about Hetch Hechy here.