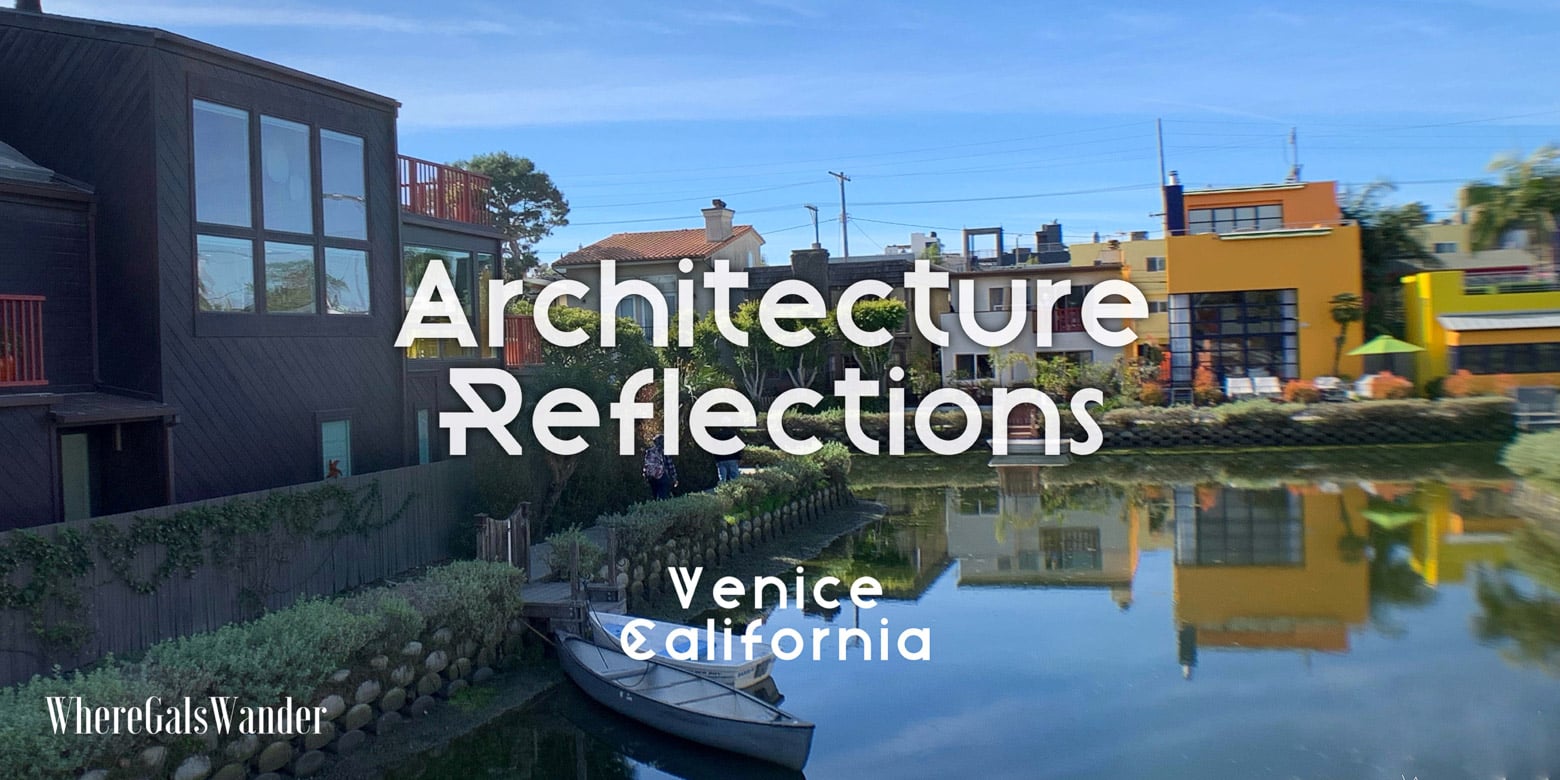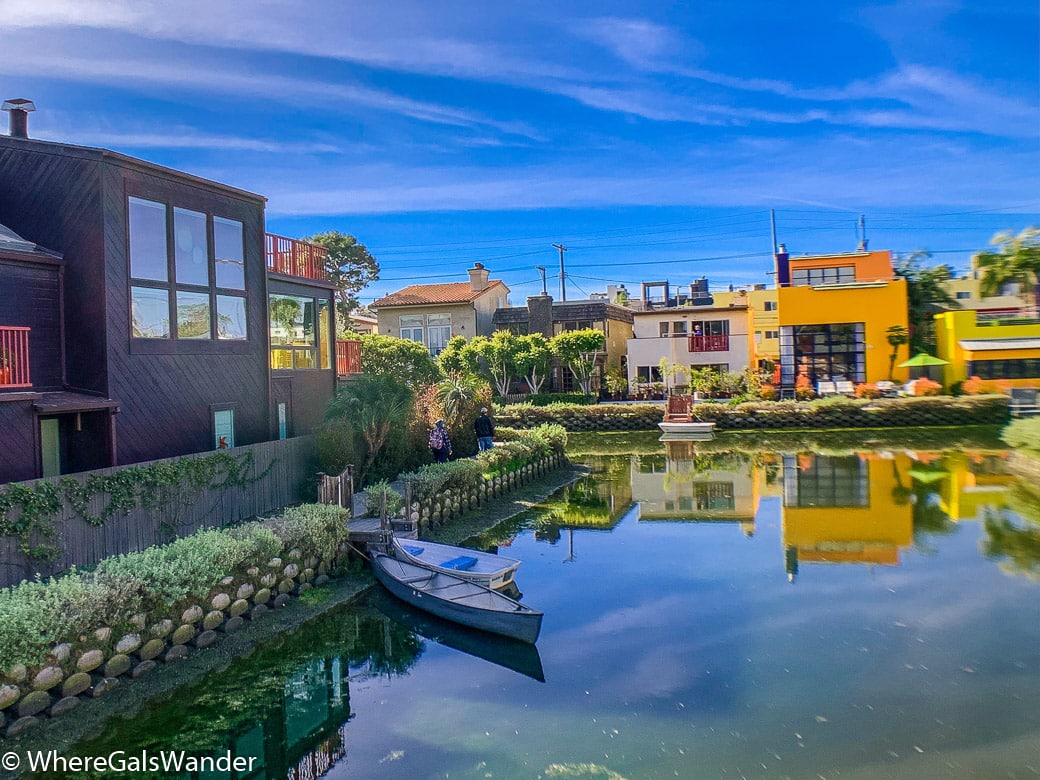 Reflections of the Venice architecture along the Venice Canal, and against the California blue skies along Venice Boardwalk was like stepping into a classic art painting. A trip to Venice gives you those beaches, Hollywood vibes without ever having to see the ocean. A few blocks from the canals is the Venice Beach Boardwalk, which has its own distinct design. The strong personalities of the houses line up as I stroll through Venice. It's like looking at a family portrait of the California family. I see the bold fashion icon, the sophisticated and romantic of a royal garden. Fairytales come to life of swimming swans and mermaids. An eccentric, bohemian culture blending generations. The strong lines and form right out of Hollywood cinema.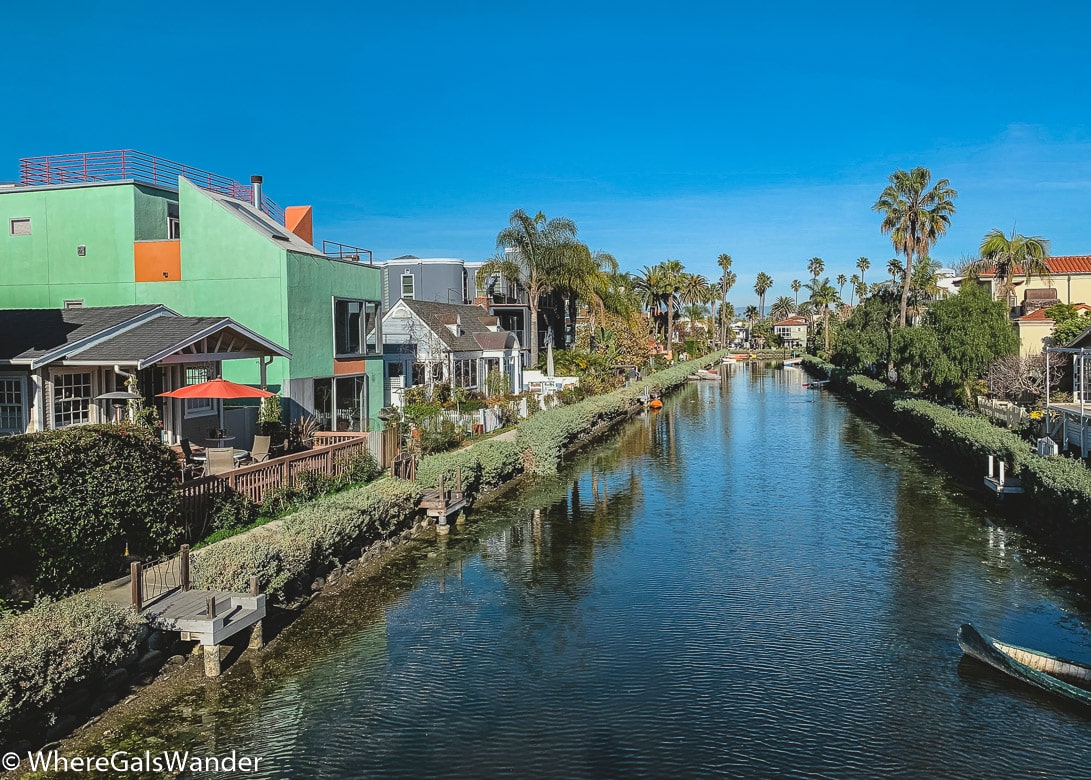 It's January, technically the dead of winter, but it's a beautiful 80-degree day.  The early morning sky is so blue.  There is no breeze today and the water is perfectly still.  If the definition of beauty is symmetry and lighting, well, I just captured the perfect beautiful day. I wanted to jump into one of the colorful kayaks and go back into history as if I were in a gondola in a prior century in Europe. There were no Rialto bridge or Venetian instead sign,  and instead, there were lovely arched bridges and palm trees. The city of Venice California sings its own music.
Flash forward to 2020, and how different Venice Beach looked. Such a contrast and stark reminder of how nothing impacts a moment like the energy surrounding it.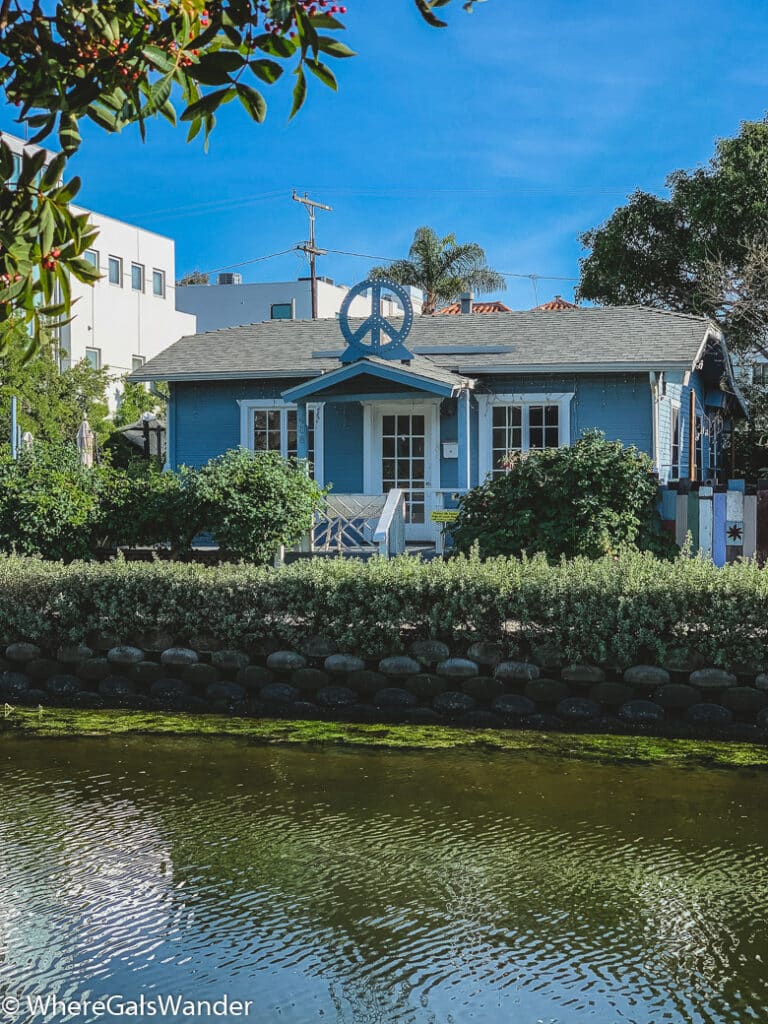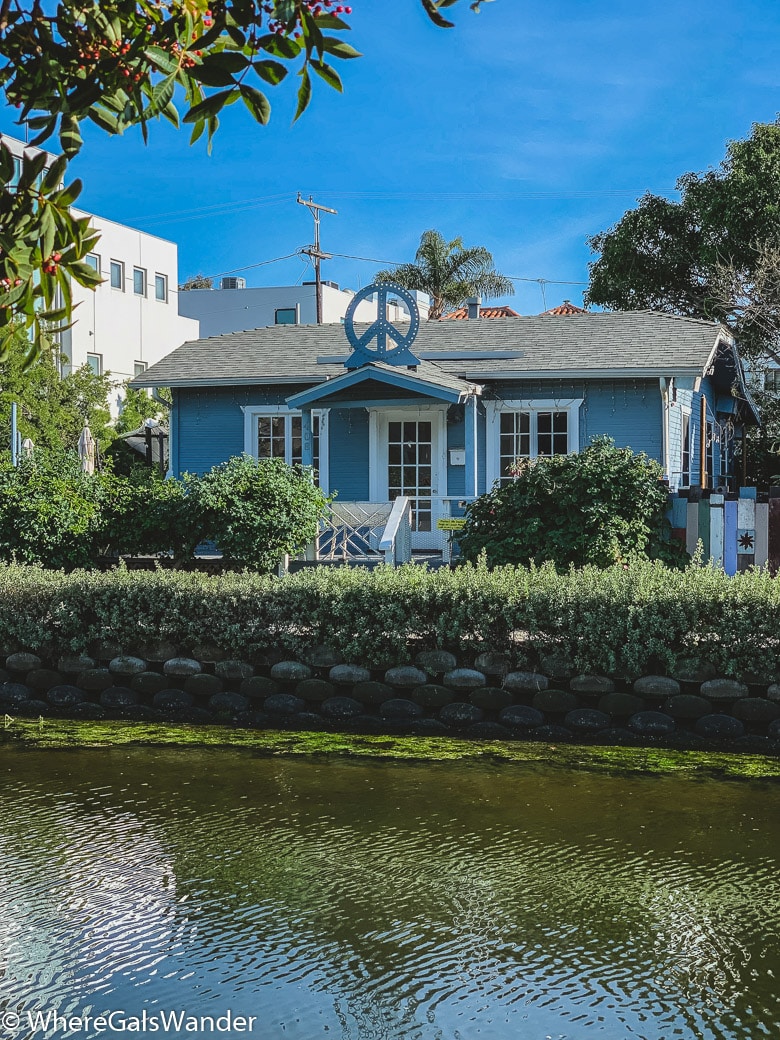 Let's Start With The Design Details
It's like a game of "I Spy" in discovering all of the little details and secrets as you stroll along the Venice paths. The little details are found on the boats, in the yards, and in the gardens. The first photo is what I have named "The Goldfish house", more photos can be found at the end of the blog.
The Garden Party
The Venice Boardwalk Architecture
The Goldfish House