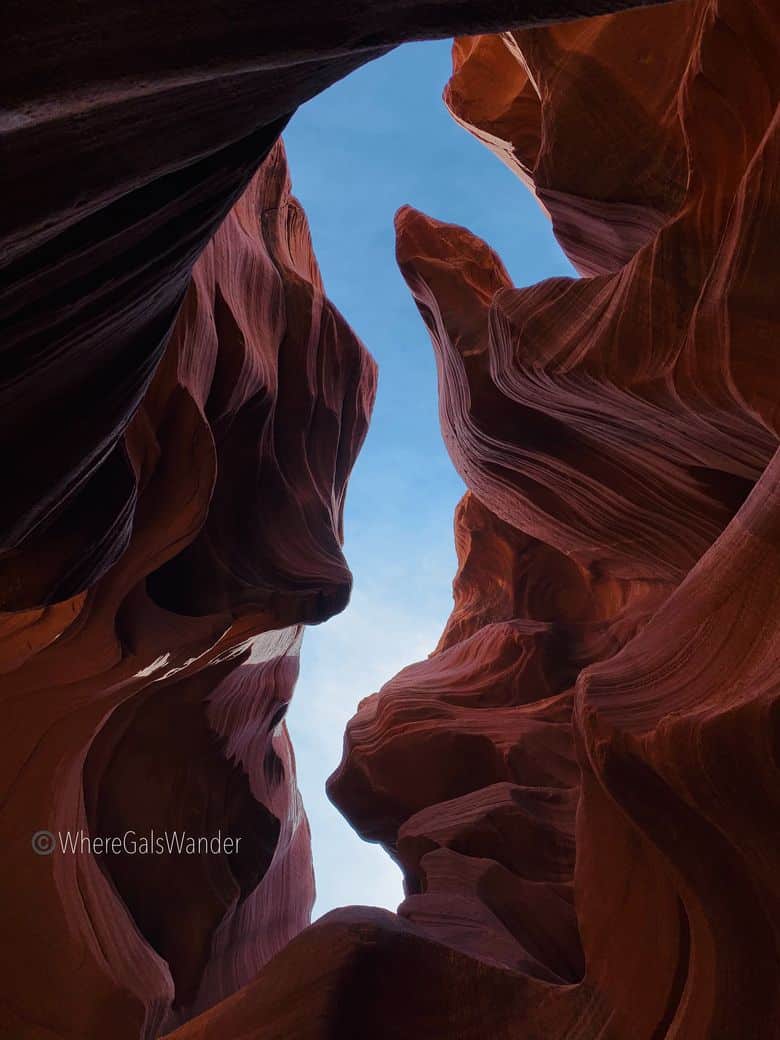 Visiting Antelope Canyon has been on my bucket list ever since I realized it was a place actually in my home state. I've always marveled at how beautiful the pictures are of these slot canyons and quite honestly didn't believe that this could be real. Pictures of the slot canyons are everywhere around here; hanging in my daughter's oral surgeon's office, in Art Galleries, on greeting cards, you name it! Arizona is proud of our beautiful landscape, above ground and underground.
Spring Break
Since this year for Spring Break, we didn't want to be too far from home or gone too long. I made the decision that now was the perfect time to road trip to Page, Arizona. It's only a short 4 ½ hour drive from our home. The best time to visit is actually in the summer when the sunlight beams are more likely to be seen in the canyon, but hey, we had the time now. We were still blown away by the beauty.
The Ride Up to Antelope Canyon & Horseshoe Bend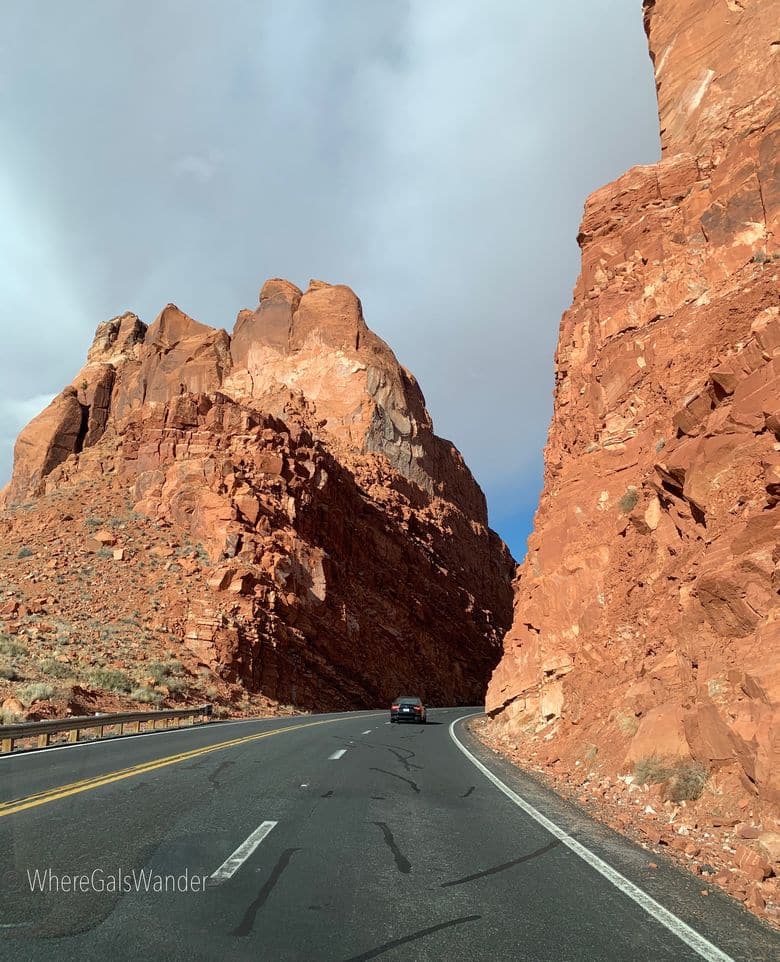 We decided to stop at Horseshoe Bend in Page, Arizona and stayed to watch the sunset. The drive after Flagstaff was pretty much a straight open road.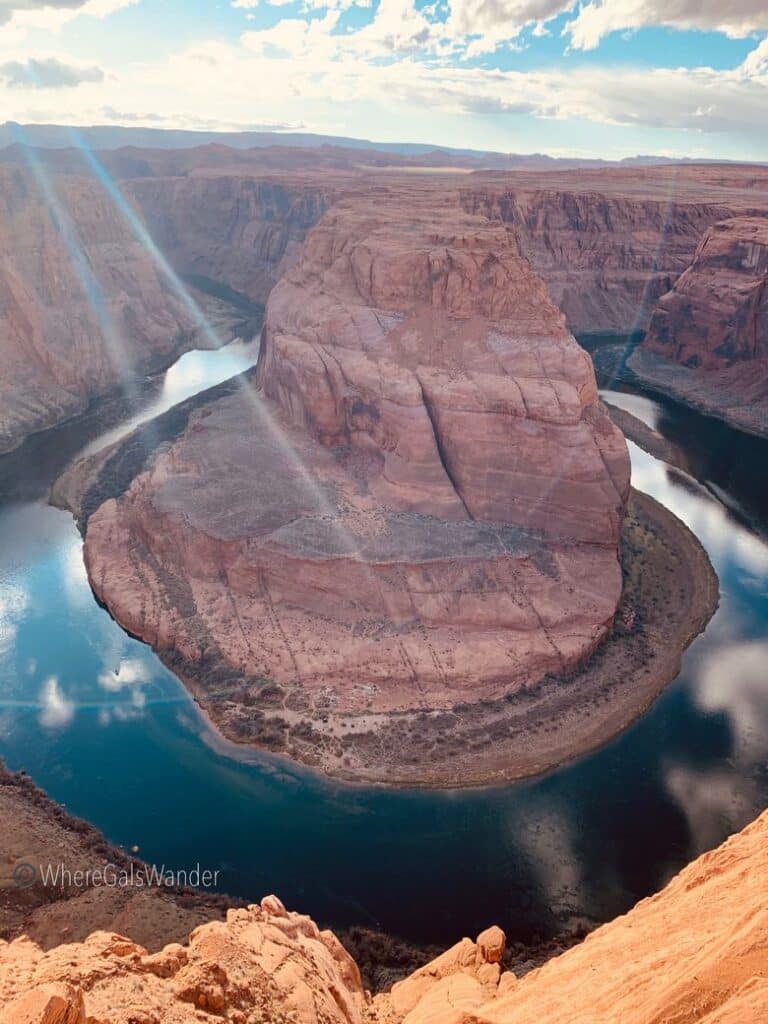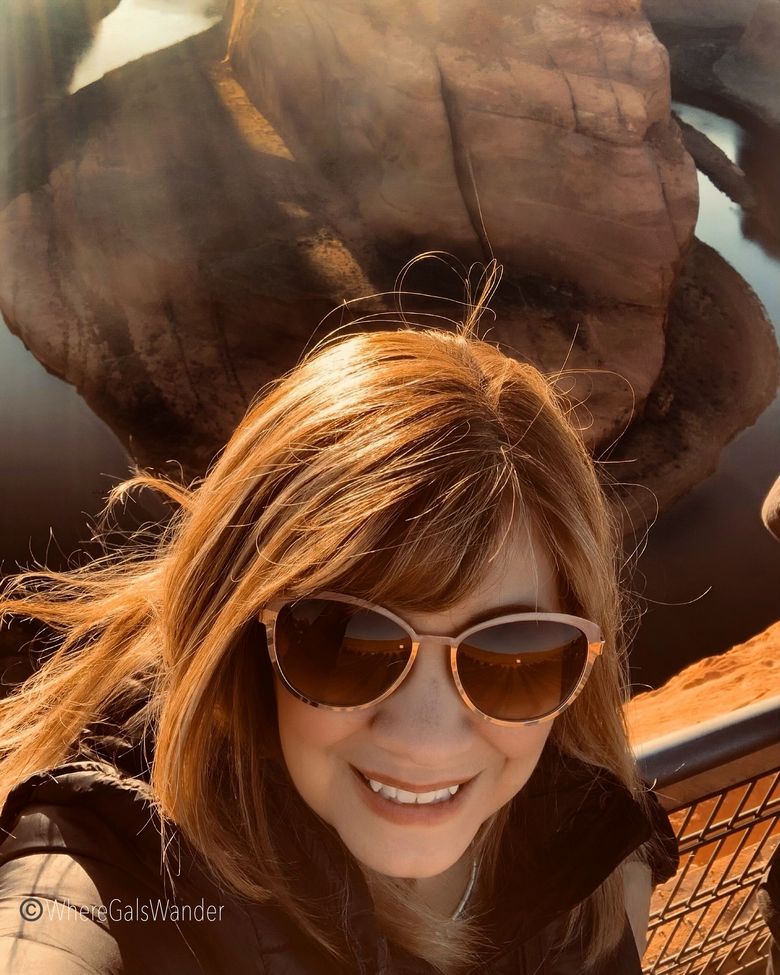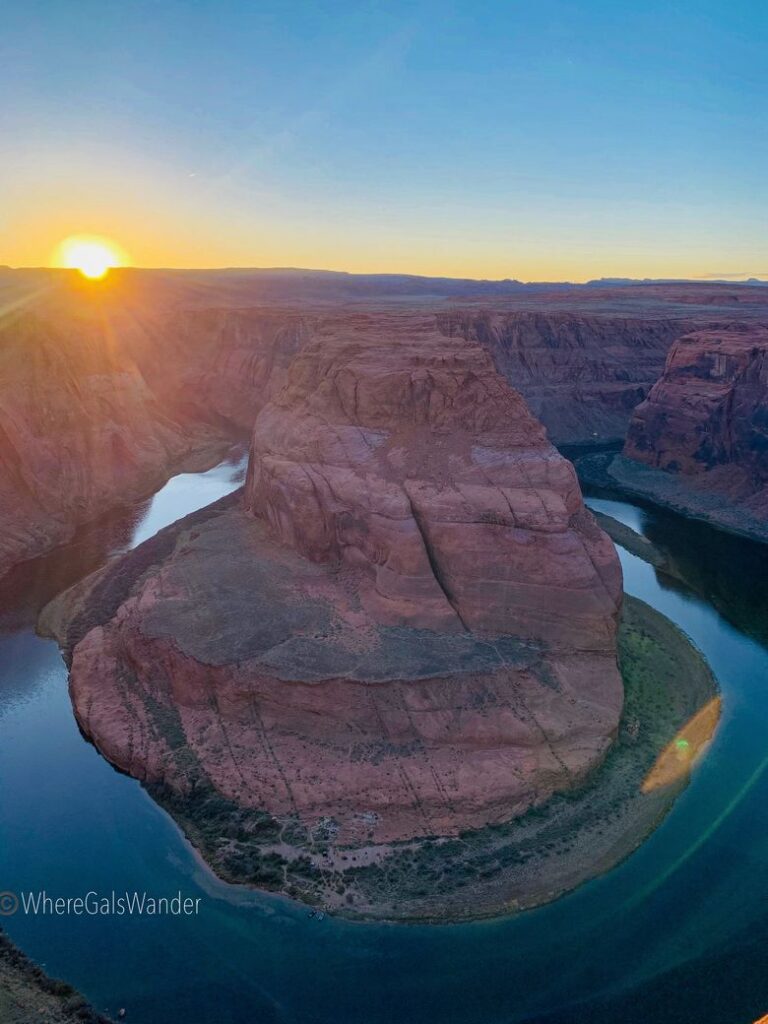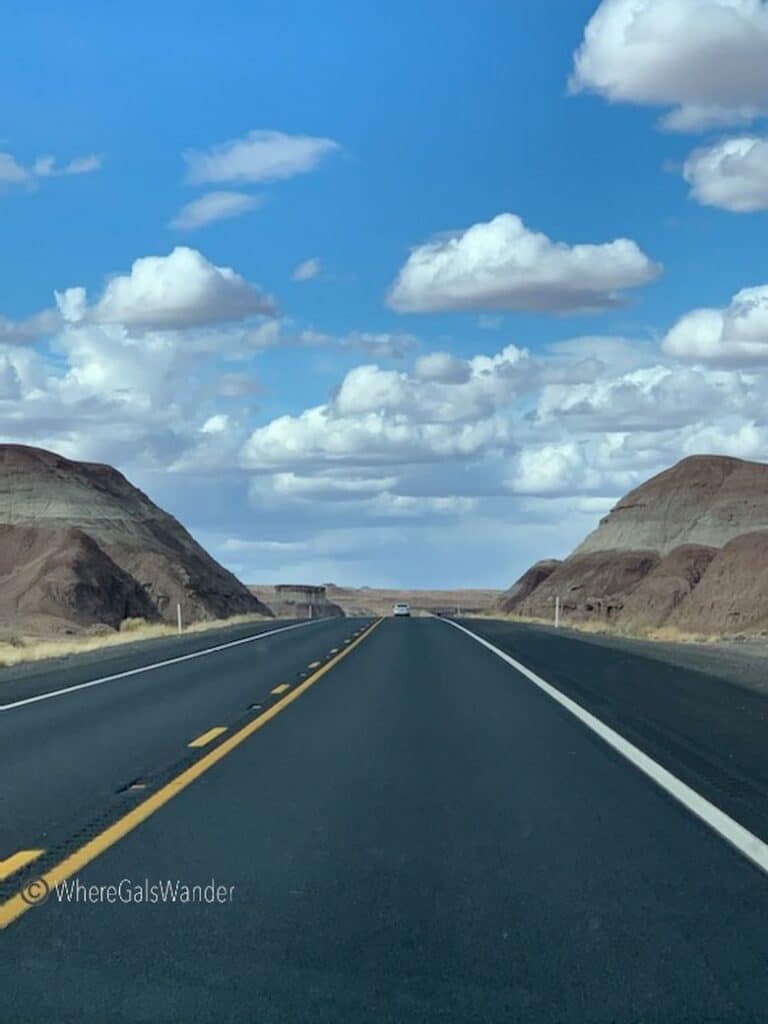 Slot Canyons
What is a slot canyon anyway? It's these amazing fabric like rock structures that were formed by the erosion of Navajo sandstone due to flooding and water erosion over millions of years. The rocks form these flowing shapes. There's an Upper Slot Canyon with walls of rock you can walkthrough. The Upper Canyon, being at ground level, gets more of the sunbeams. The Lower Canyon is a V shape and underground. It's a rigorous tour. You climb up and down 5 flights of metal stairs that can be quite narrow at times. Either way, whichever one you decide to visit, you need to book a guided tour because they are on Navajo land.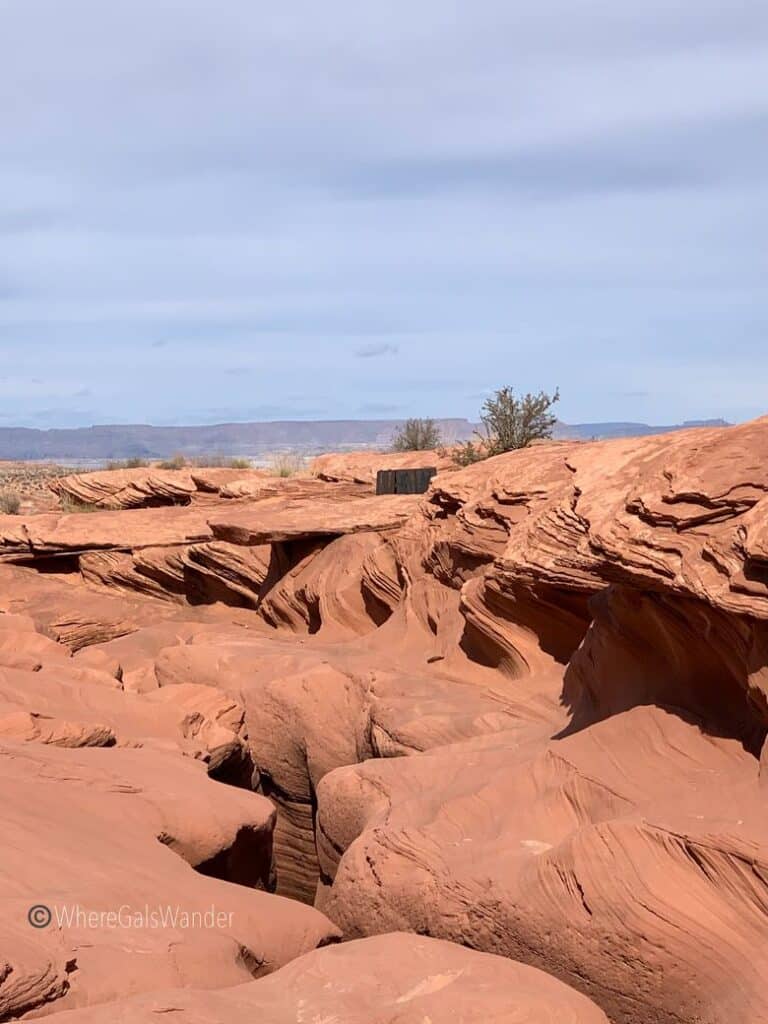 I decided to book the Lower Antelope Canyon tour through Ken's Tours. Lucky for us, I was able to get a 10:30 time slot. The best time for the tours is generally midday, starting around 10:30 am -1 pm. Our tour guide was very friendly and wonderful at sharing the history of the land and helping us all with our camera settings to capture the best photos. He pointed out the shapes that the rocks seem to form, and with imagination, they do become visible! Check out my photos below and see the formations we found visiting Antelope Canyon.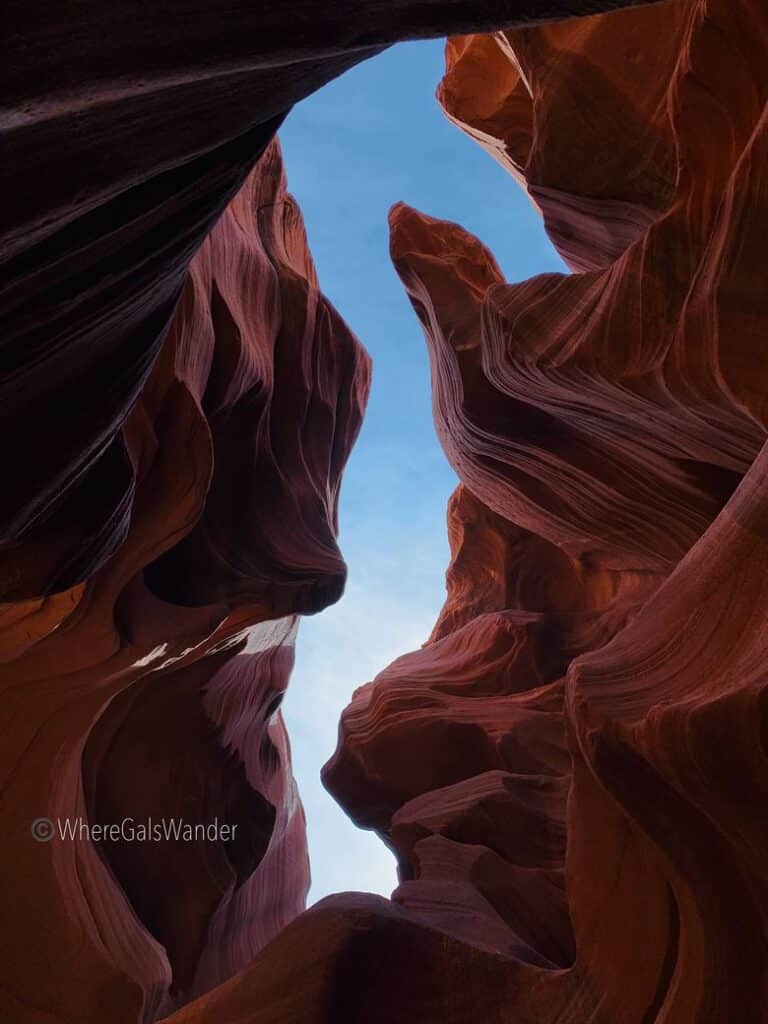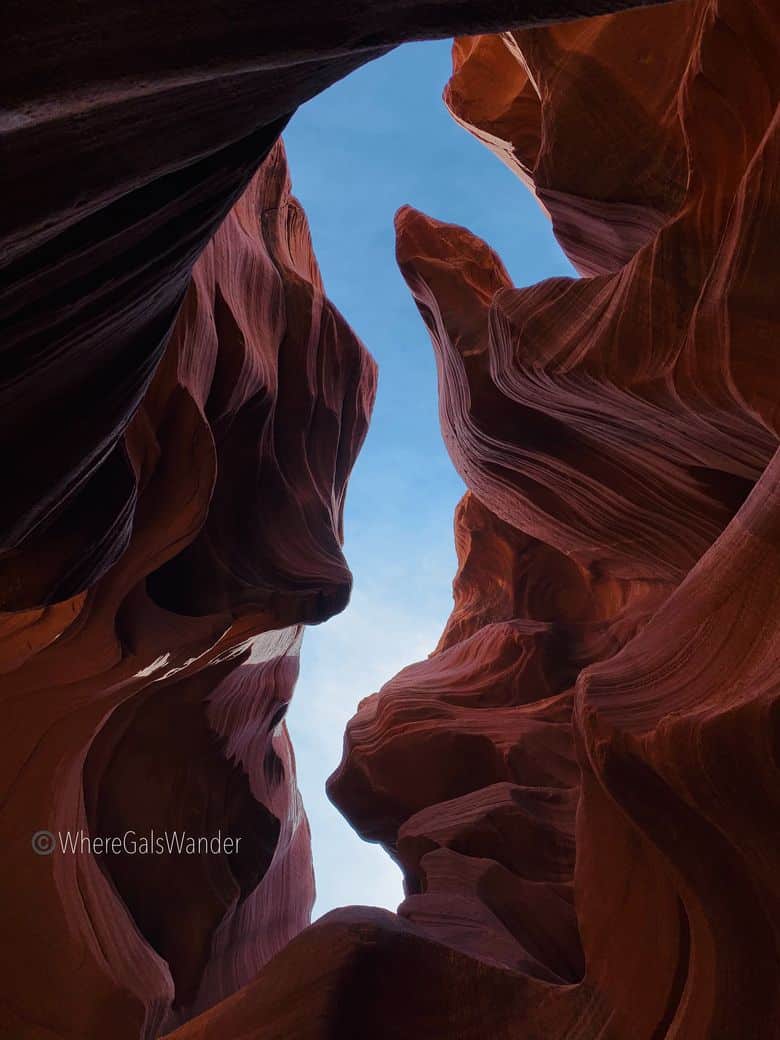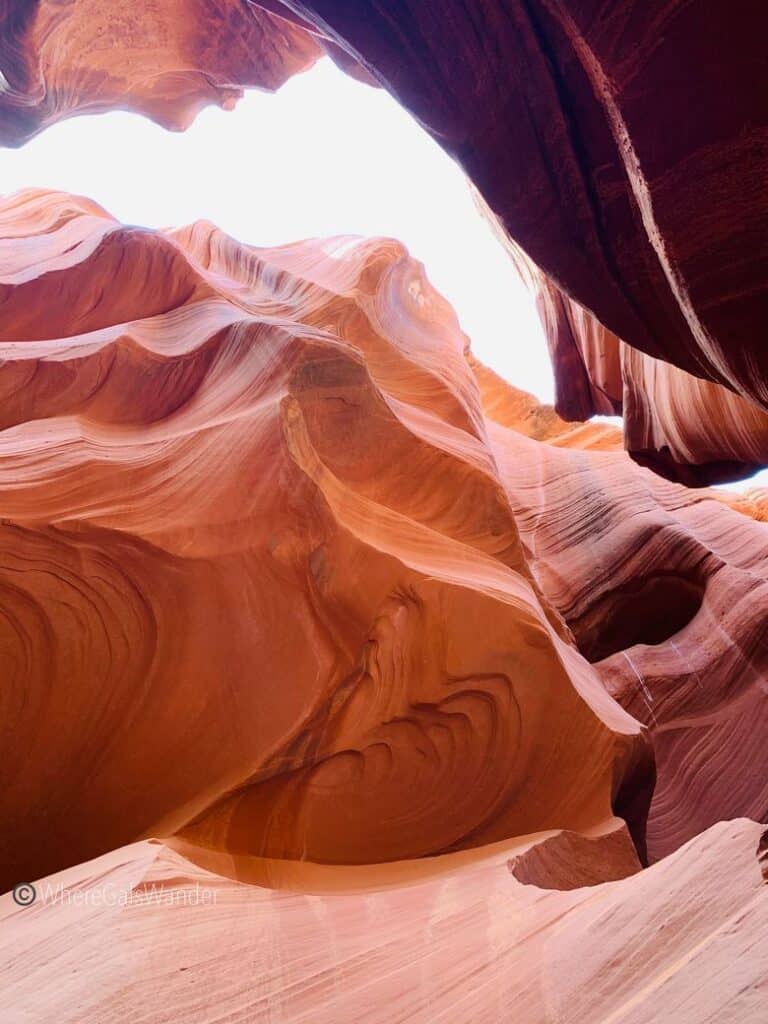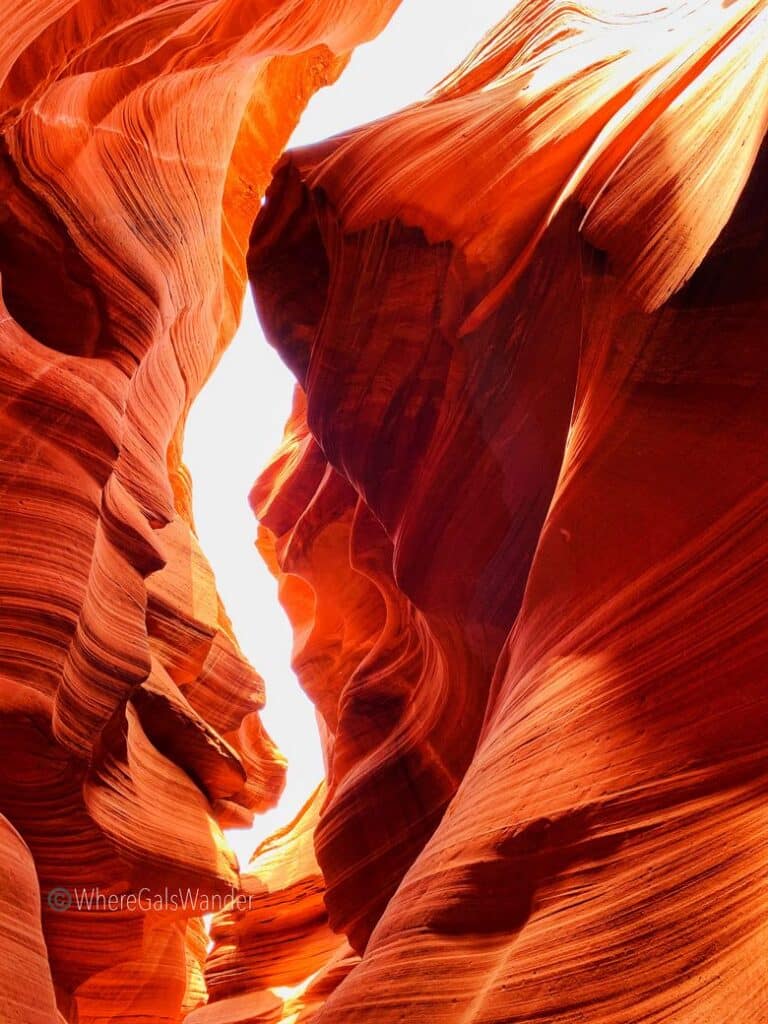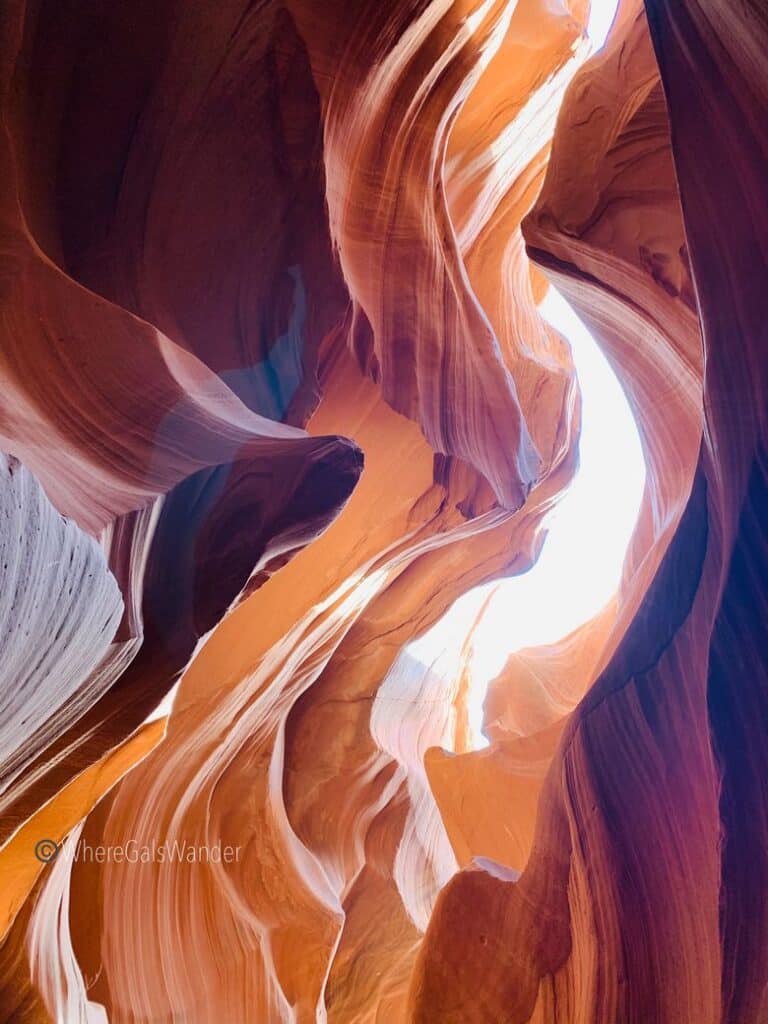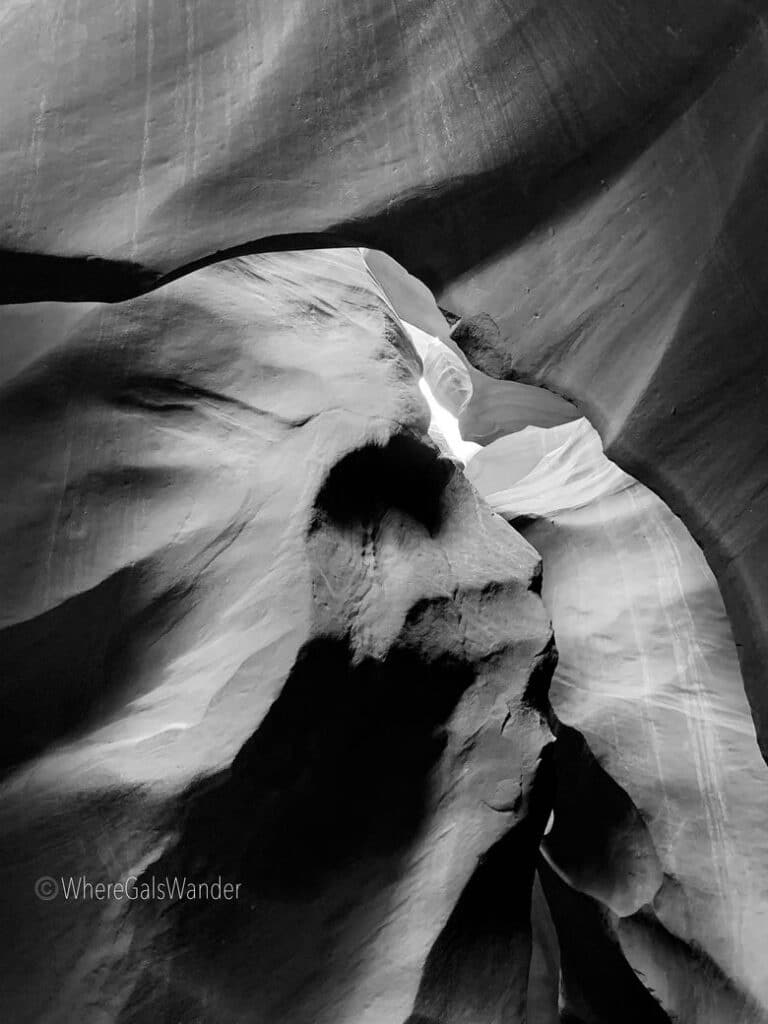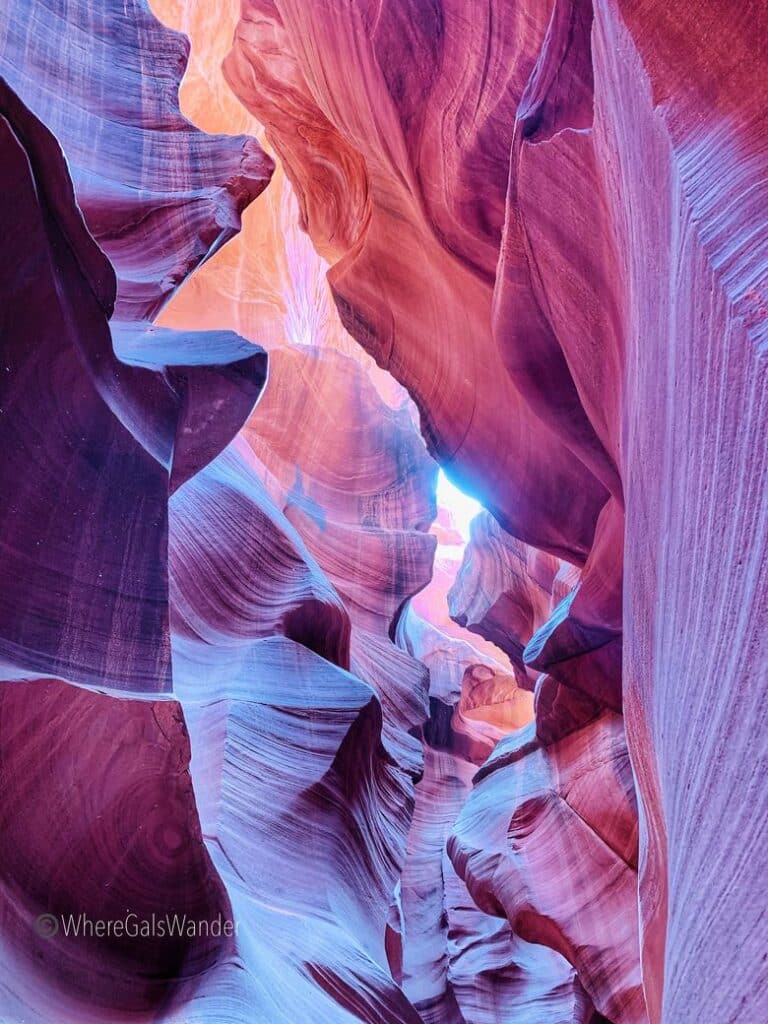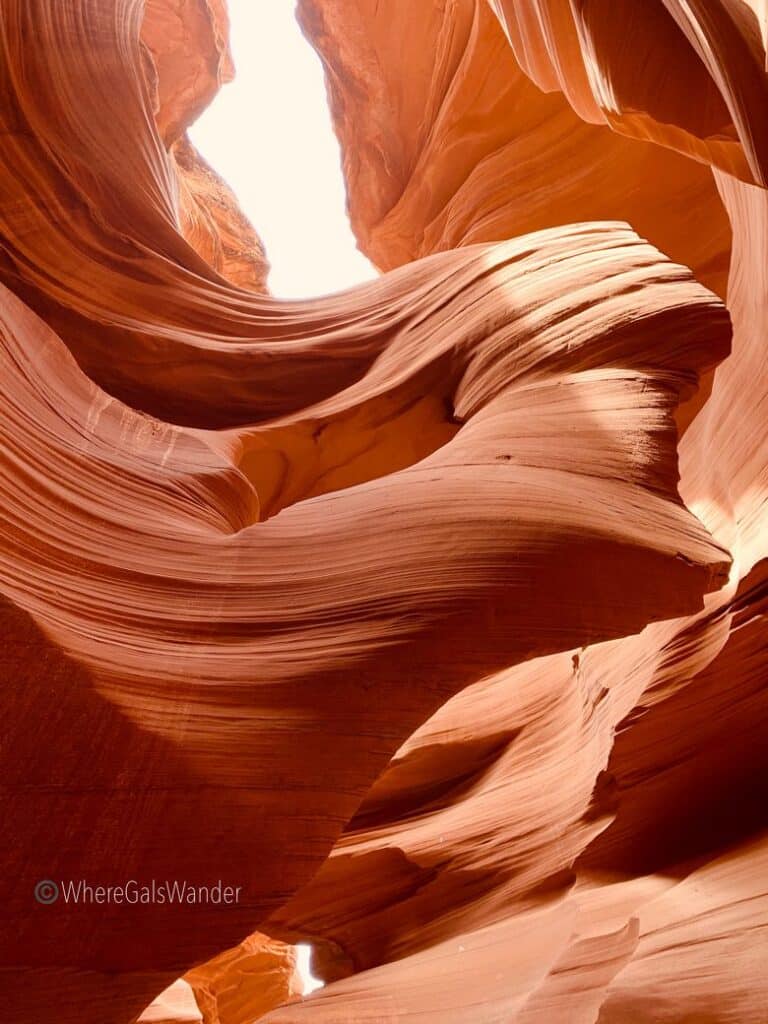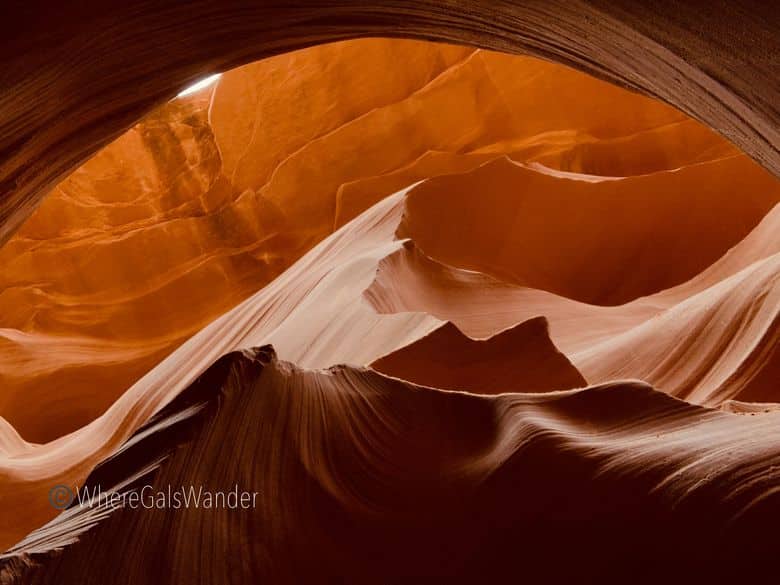 Tips When Visiting Antelope Canyon
It is important to know that bags of any kind are not allowed. Whatever fits in your pockets and that's it! It would be difficult to maneuver through even with a backpack, and understandably they don't want bags to damage the rocks. It's also important that you are able to climb up and down into the canyons and are not claustrophobic. You must purchase tickets in advance. These tours are very popular and draw big crowds.
Current Impact from COVID-19
It's no surprise then what a difference a few days make. The tours are now closed until further notice. The Navajo President declared the Navajo Nation in the State of Emergency in response to the COVID-19 pandemic, and
Experience Antelope Canyon
Until you can visit, please enjoy my pictures! Definitely add Antelope Canyon to your bucket list! You won't regret it. It's something you should experience with your own eyes.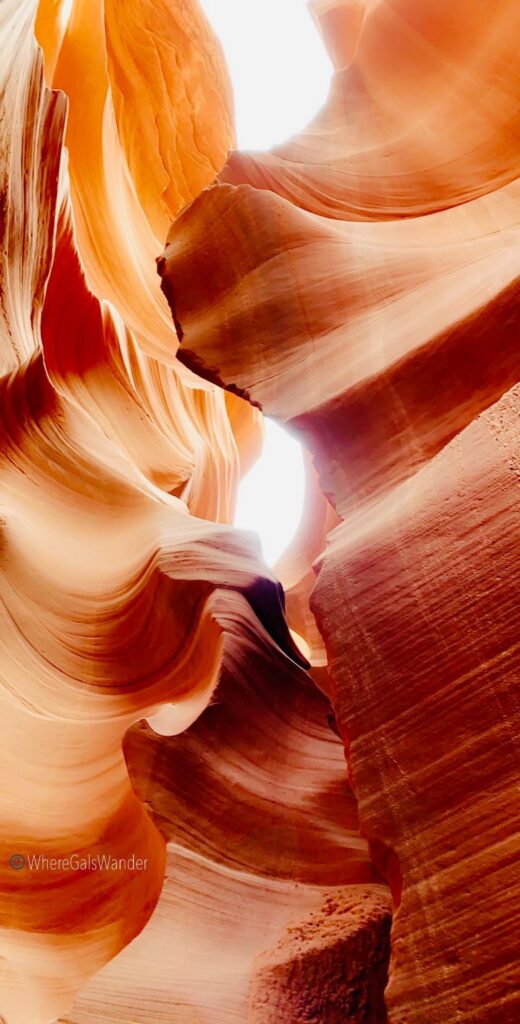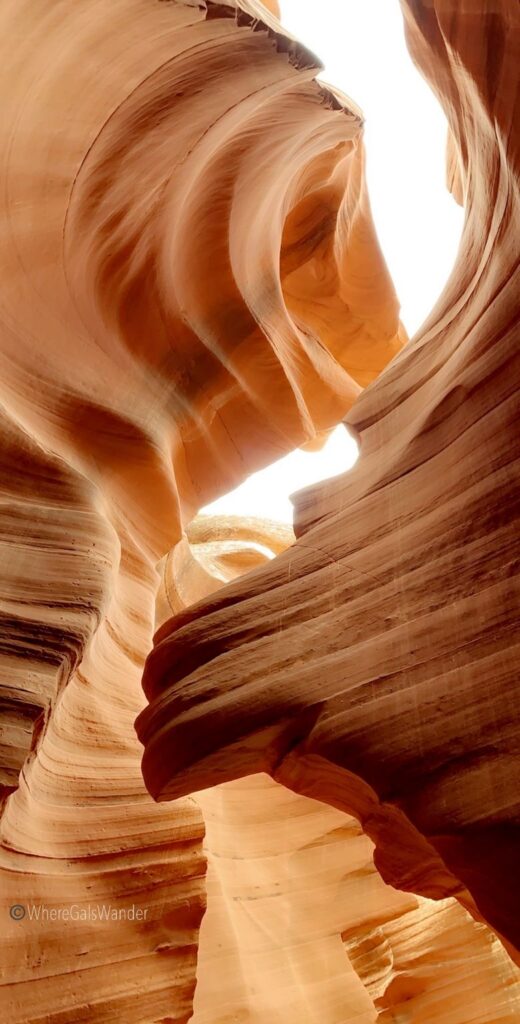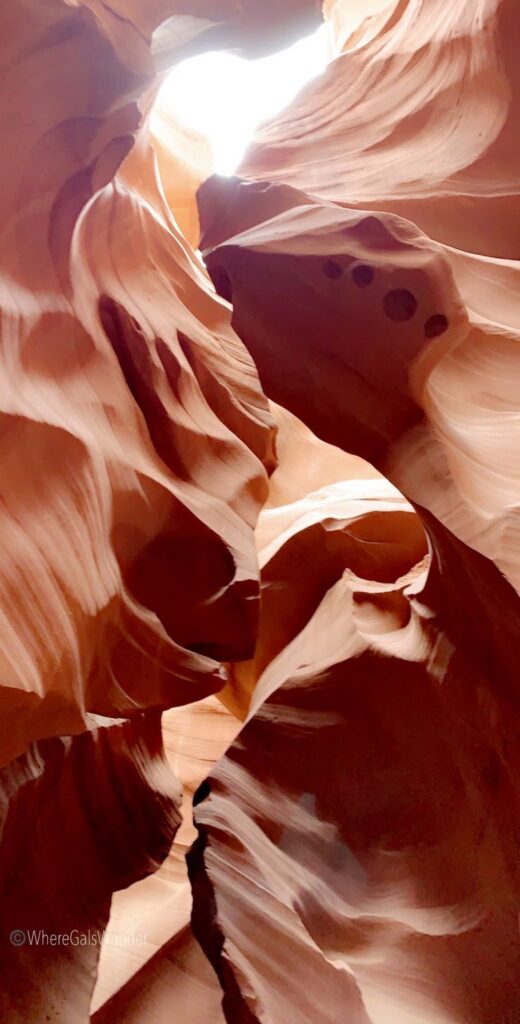 Arizona Travel Itinerary Spots
Driving the Apache Trail
McDowell Mountains
Cave Creek Cave Mine Tour
Chocolate Waterfalls
Grand Canyon National Park
Pinnacle Peak
Visiting Antelope Canyon
Wild Horses Tonto Forest
Hiking in Arizona
Arizona Snowbowl in Flagstaff
Want more? Antelope Canyon is just one of our favorite spots in Arizona.
We have all of our favorites listed to help you plan your Arizona Travel Itinerary.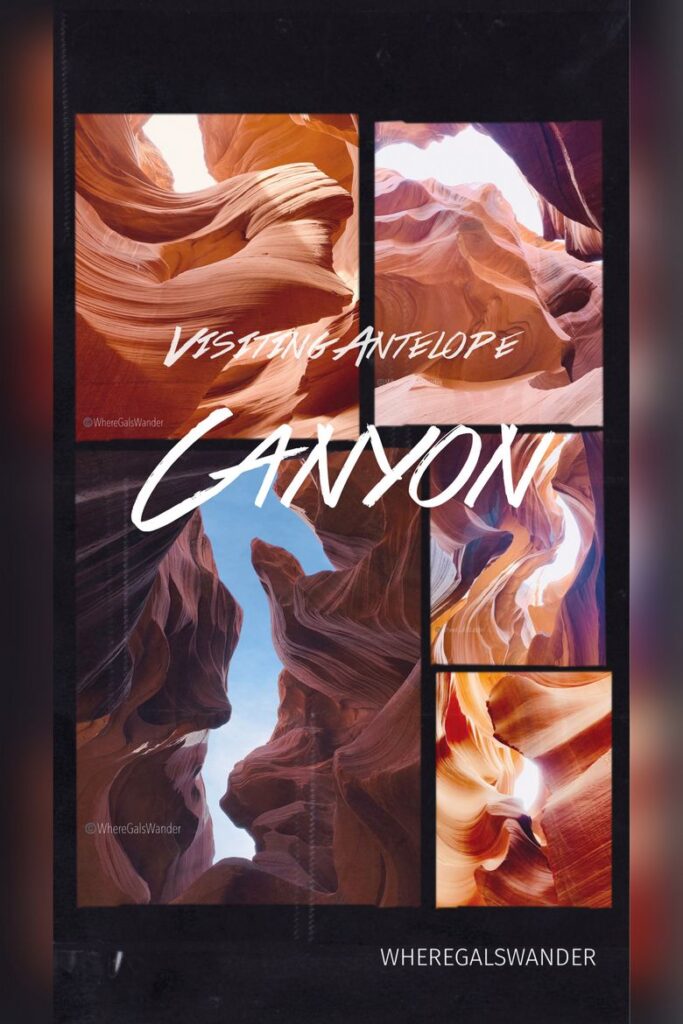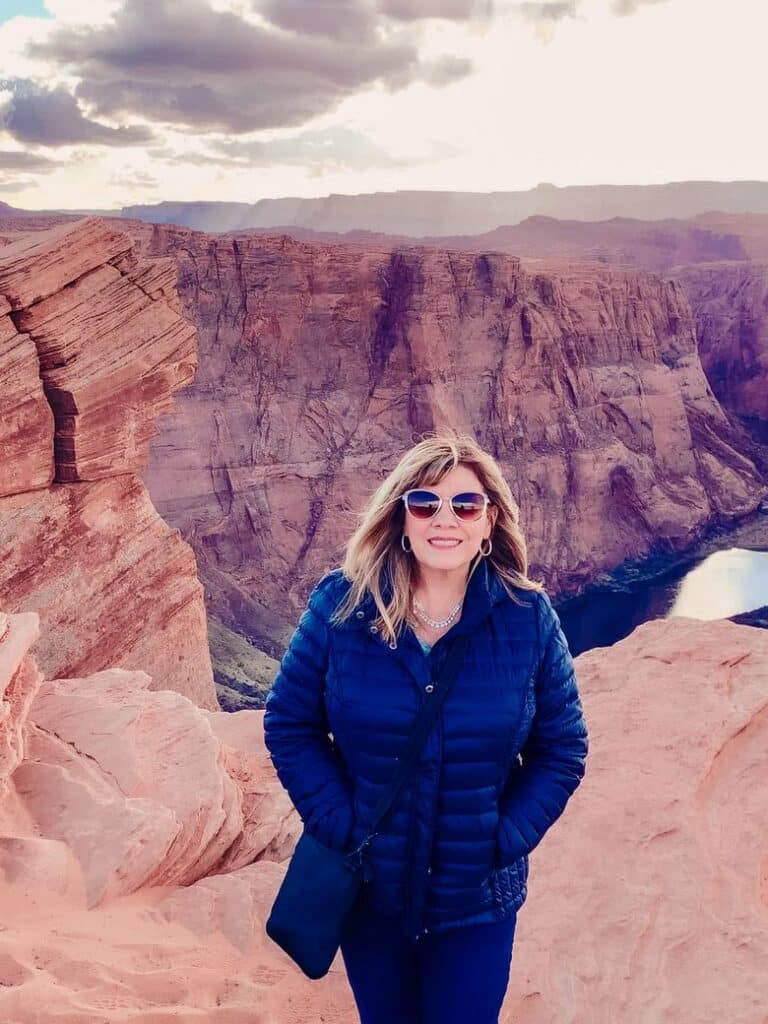 More Adventures with JD