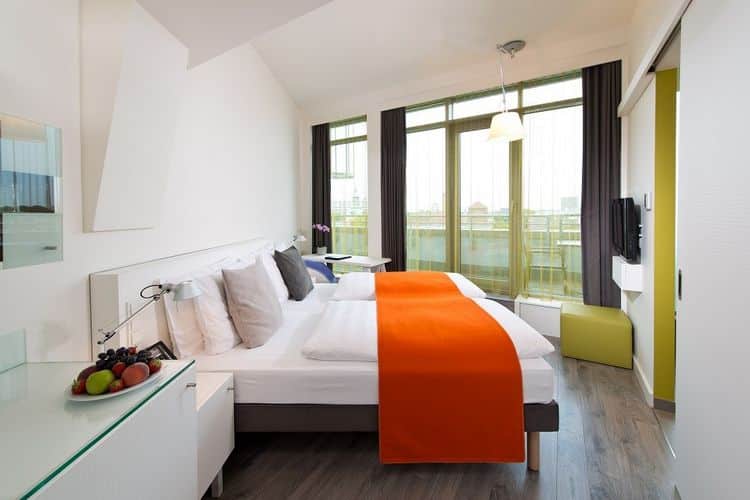 The Hotel Amenities That Matter Most To The Guests-by Travel Tribe Guest Blogger Alyssa Moylan
Every hotel should offer the best hotel amenities that matter most to their guests and these necessarily need to be of the topmost quality. Both the leisure as well as business travelers consider the room quality in the hotels as one of the topmost priorities while choosing any hotel. The modern-day guests are no longer merely looking for just a bed to sleep and a roof over their head. The guests nowadays are always in the mood to indulge in hotels which feature high-quality room amenities. They want to be pampered and looking for the ultimate luxury during their stay in the hotel. This certainly does not mean that the guests are expecting Jacuzzi in their hotel room, but they are expecting to have all the basic amenities to look and feel luxurious.
Here Are The Major Hotel Amenities That The Modern-Day Guests Are Looking For:
The hotel amenities that matter most to the guests include breathable bed Linens and plush pillows:
There is nothing fulfilling than a good night's sleep. And, when you are on the road with all the stress of trip-planning and traveling, there is nothing that you require more than a sound sleep in the hotel room. The average hotels usually provide dark colored or dated patterned polyester sheets, but the modern-day guests expect breathable, soft, pastel, or white bed sheets and plump pillows.
Hotel Amenities of Soft and Oversized Bath Towels:
The guests expect good-quality and over-sized towels to use after bathing. Generally, hotels provide guests with oversized bath towels to make them feel pampered. This means soft towels of various sizes for different uses. The large towels always feel luxurious and encourage the guests to use the towels more than once.
Full-sized and pH Balanced Toiletries Matter to Hotel Guests: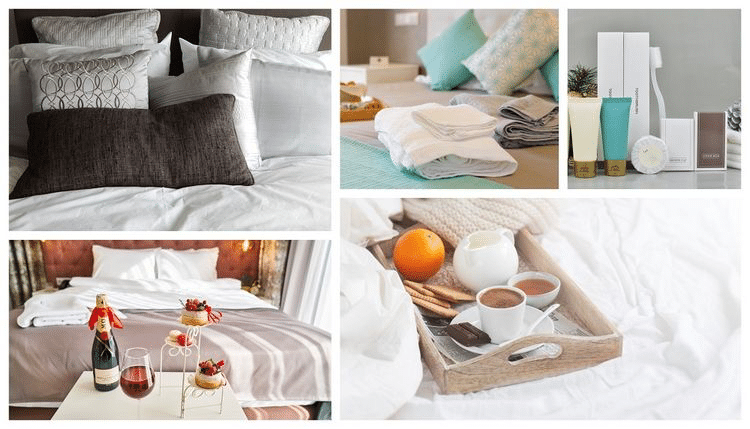 The low-quality toiletries usually annoy the hotel guests' big time. The average hotels provide a few small bottles of cheap lotion, shampoo, and bath & shower gel which the guests do not appreciate at all. They expect cool hotel amenities. They want superior-quality shampoo, soap, and conditioner that help them feel refreshed and clean. These can make them feel fresh and help them look good. An invigorating shower results in tangle-free, shiny hair and clean skin. It instills a sense of confidence in the guests and makes them feel good about themselves.

Complimentary Refreshments Are Cool Hotel Amenities:
This is a fact that the mini-bar fees are indeed the most contested item on a hotel room bill and leaves the guest feel nickel-and-dimed. If the hotel provides some quality complimentary refreshments and leaves them to feel pampered and cared for. The average hotels provide cheap plastic bottles of water, an uninspiring sampling of the snacks and little alcohol at an exorbitant rate. In lieu, the guests expect water, tea, & coffee served well in proper real drinkware. After a long flight or a happening evening of enjoyment in a local nightclub, proper beverages served well is something that the guests expect mostly.
A Little Something Special:
When it comes to good hospitality, the guests feel special and welcome. What is a better way of accomplishing customer delight by extending something extra? The average hotels never extend anything special to their guests but the good hotels which have a keen eye on their hospitality do something special for their guests like serving them a plate of homemade cookies or greet them with the flowers or serve them with a welcome cocktail. In an age when the competing hoteliers are making initiatives of undercutting the unnecessary expenses, the great hotels still invest in building delightful customer experiences to be in the top list.
Conclusion
The above-mentioned basic hotel amenities make a hotel more desirable and hospitable. Therefore, this gives the guests a delightful experience. Every traveler has a reason for traveling, and the amenities can heighten that experience.
Author Bio
Also check out the blog Motorcycle Rides for long Journeys.
Alyssa Moylan is an ordinary woman from Australia, a writer by day and a reader by night. She writes on various topics like home improvement, business, lifestyle, health, travel, and fashion. Alyssa likes to think of ways on how to solve daily life problems of people. Follow her on Twitter to stay updated.
Which Hotels Have The Best Amenities?
Drop us a line and let us know. Is it Four Seasons? How does the Marriott hotel chain rank? What about boutique hotels? What brands of toiletries are you excited to find when you check in? Drop us a note at [email protected]