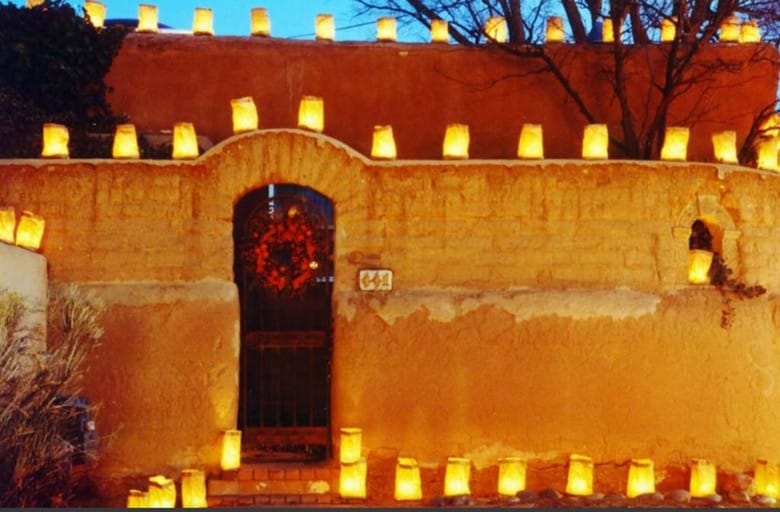 ---
New Mexico Traditions and photos by Guest Contributor Mitzi Guice, Twitter @mitiziplayer
New Mexico traditions have their roots in the Mayan, Aztec and Native American culture. Todays New Mexico is an interesting mix of beautiful adobe homes with bright turquoise doors and peeled logs across the ceilings and modern glass and iron buildings.
Traditions are strong and passed down throughout families for generations. Chile and New Mexico go hand and hand. Even McDonalds offers it on their hamburgers here. A friend told me he couldn't wait till his grandmother made her famous Thanksgiving turkey wrapped in roasted green HATCH chile. At Christmas chile and traditional foods appear in almost every restaurant and even on street corners in the Old Town areas of Albuquerque and Santa Fe. Tamaladas, the tamale-cooking feasts are part of Christmas tradition here. A family will produce many pots of delicious tamales wrapped in corn husks and steamed. A tradition left over from both Mayan and Native American culture when corn was used as a sacrifice. It is then covered in a hot red or mild green chile sauce. Or "Christmas", as its called here (available all year) a mix of both chilies.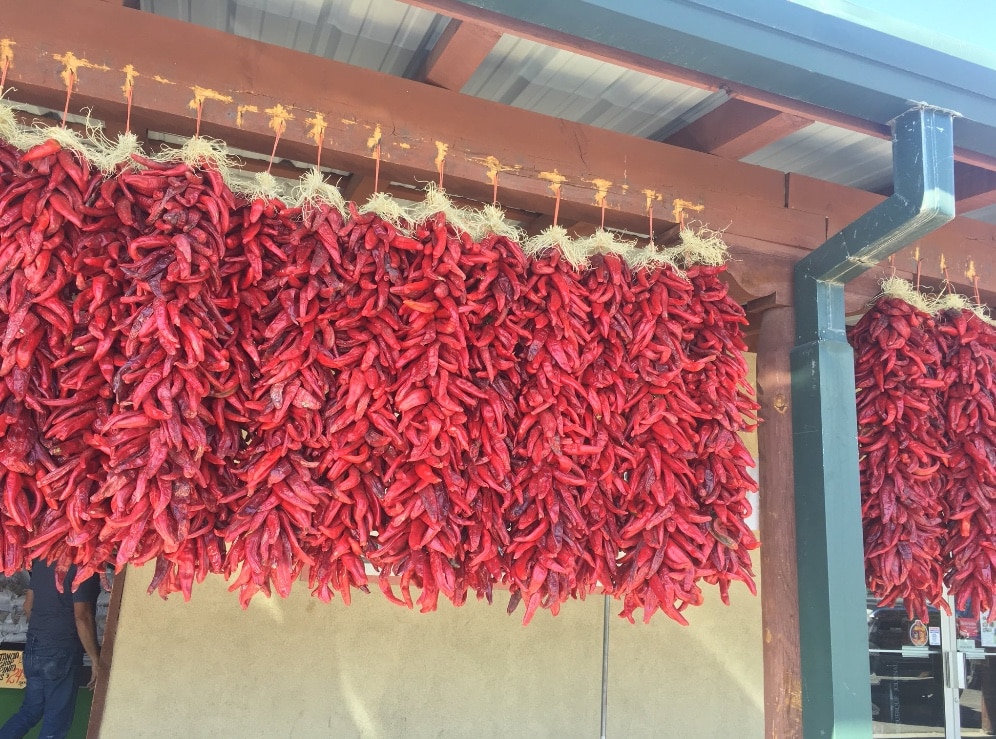 Posole is also eaten like many people in the south eat black-eyed peas for luck on New Years Eve and Christmas. Posole a large white or yellow hominy corn is cooked and seasoned with a very tender pork roast, chile, and spices. A pork roast and frozen hominy can be as hard to find, near Christmas, on grocery store shelves as bottled water during an impending hurricane. It's a Christmas staple most all New Mexicans eat.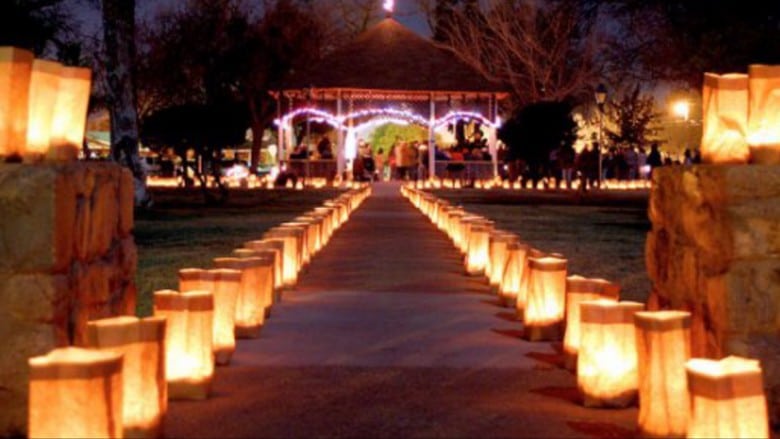 On Christmas Eve besides feasting another tradition sets New Mexico apart. The lighting of the luminaries. These are small brown paper bags filled with sand and a votive candle. Our traditional Christmas lights. On Christmas Eve hundreds of these small offerings will decorate a single building and are just amazing to see on a cold, dark, star-filled night.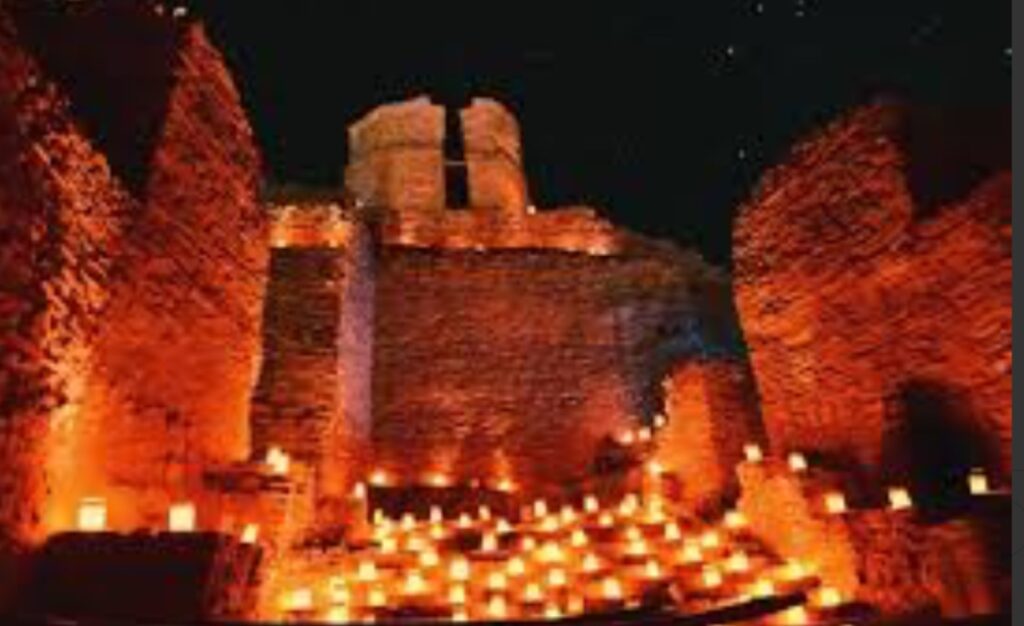 Many of the historic sites in the area, like the Jemez Pueblo Ruins, light the entire ruins with luminaries. There are huge bonfires and a display of Native American dancing by the firelight, which is simply magical. In addition most homes, buildings have decorated doorways of long strands of red chilies called Ristras. Sometimes made into more traditional circular Christmas wreaths and sometimes just hung in their bright red glory beside a door.
A visit to the land of beautiful traditions and chile should be on everyone's bucket list.