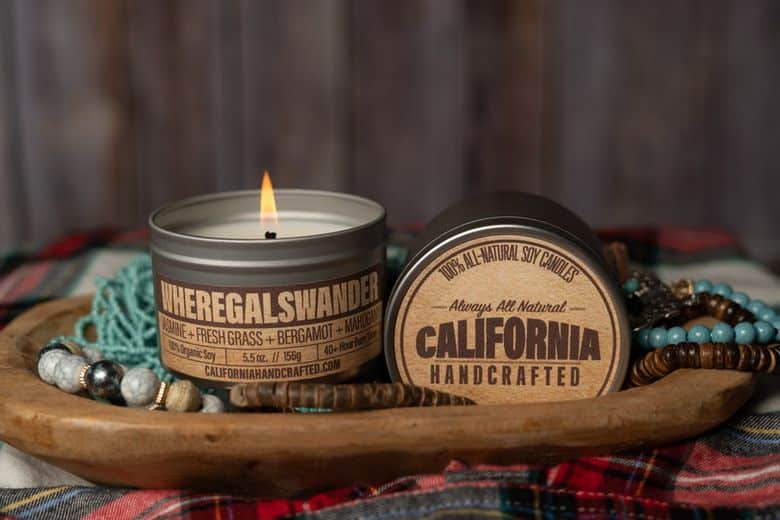 When we started WhereGalsWander, we wanted to evoke a spirit of adventure, a sense of peace, and love of nature: we never expected to see all of this in WhereGalsWander in a candle. We partnered up with California Handcrafted to collaborate on a custom scent, designed by Zanne.
It's a morning hike through the wet forest after a rain, and a cozy night in a soft flannel by the fire. If you ever wondered if there is more to life, close your eyes and wander to all of the places that inspire you. A custom blend of 100% all-natural essential oils created by Zanne from WhereGalsWander, this scent invokes a light, fresh, outdoors scent with a warm undertone. Not too sweet, but with just a hint of sparkle.
As part of our custom candle influencer collaboration, all of our candles are handmade by California Handcrafted. Candles are artisan crafted in small batches in Santa Clarita, California. Each candle is hand-poured and set by hand. The candles are 100% vegan, natural soy-derived (non-GMO) from American-grown soybeans for a clean and eco-friendly burn. California Handcrafted only uses 100% cotton wicks and premium grade fragrance oil and essential oils. They only use Phthalate-free fragrance oils and essential oils. No added chemicals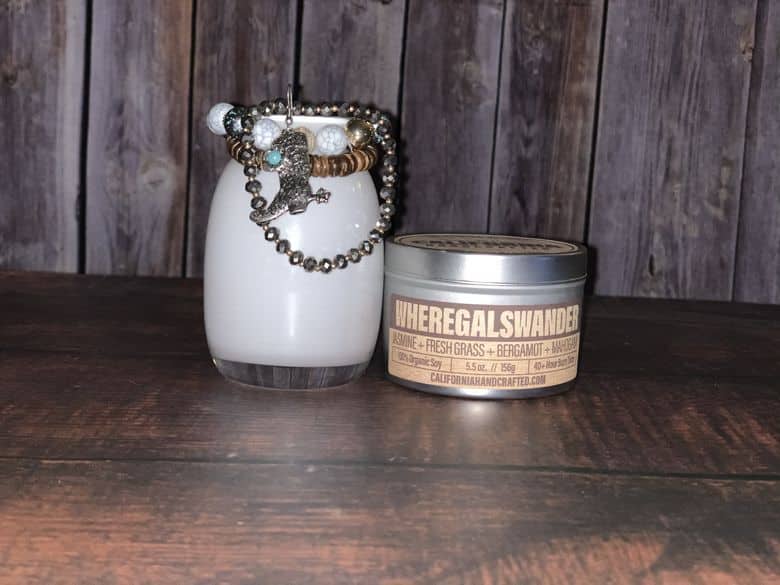 SPECIAL OFFER UNTIL JANUARY 31, 2020: Buy any 2 candles on California Handcrafted, Get 1 Free!