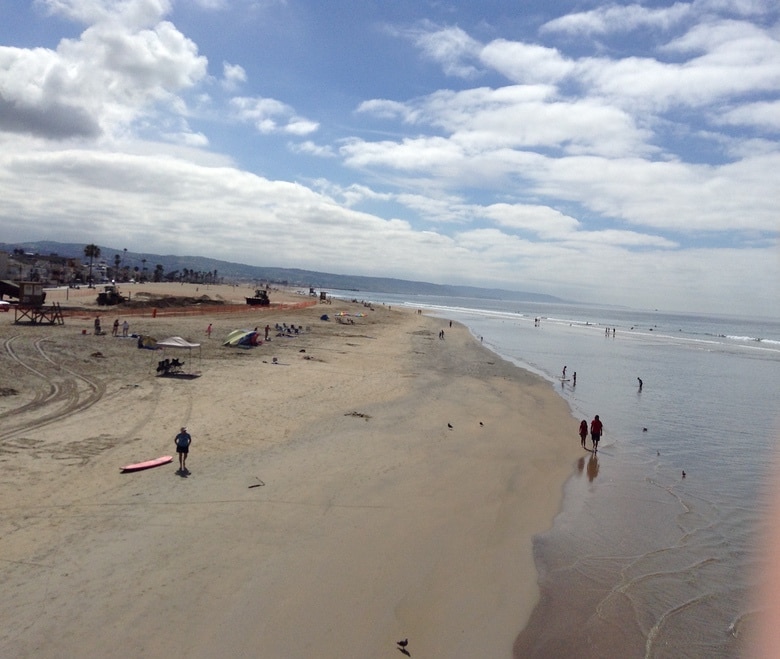 My first time seeing the Pacific Ocean almost didn't happen. I almost took a pass. I was a Chicago Gal, no oceans near me. Maybe I was just made for the Great Lakes. I had taken this new job, and the travel requirements said 20 percent travel. But, I ended up on the road every Tuesday through Thursday traveling across North America.  About once a month, I found myself in California and admiring the lovely beach views from afar.  Back to back meetings and flight schedules never allowed me the opportunity to actually dip my toes into the ocean.
As I was lamenting over this, late one night, that another trip had come and gone and I was flying out early the next morning and no ocean visit for me. The response on the other end of the phone was "that's BS. If you want it bad enough you can find a way. Get a cab, go there early. Make it happen. If you want it bad enough. You are going to regret if you don't go."
I thought about that. No car, so it wasn't easy or convenient.  I didn't know the city, and where exactly do I go? I'd have to leave at 6 am, and get up early and get ready since my flight left at 10…I almost talked myself out of it.
Newport Beach Introduces Me to the Ocean
Arriving at Newport Beach at 6:30 am was one of the most peaceful experiences I've ever had and it stays with me years later.  It was overcast ("June Gloom", they call it) but the beach was empty, except for some lone surfers.  It was so quiet, I could hear the waves echoing for miles as they crashed against the rocks.  Imagine having the entire beach to yourself, and that is when I walked barefoot through the perfectly groomed, deep, cold sand and stepped my toes into the ice-cold Pacific Ocean for the very first time.
Fast forward a few years. Now I live in Los Angeles. Now that the beach and I are well acquainted it calls often. This experience of saying "why not?" helped lead me to the decision to move to the coast. That split second decision to see the Pacific Ocean later lead me to make one decision that changed my entire life.