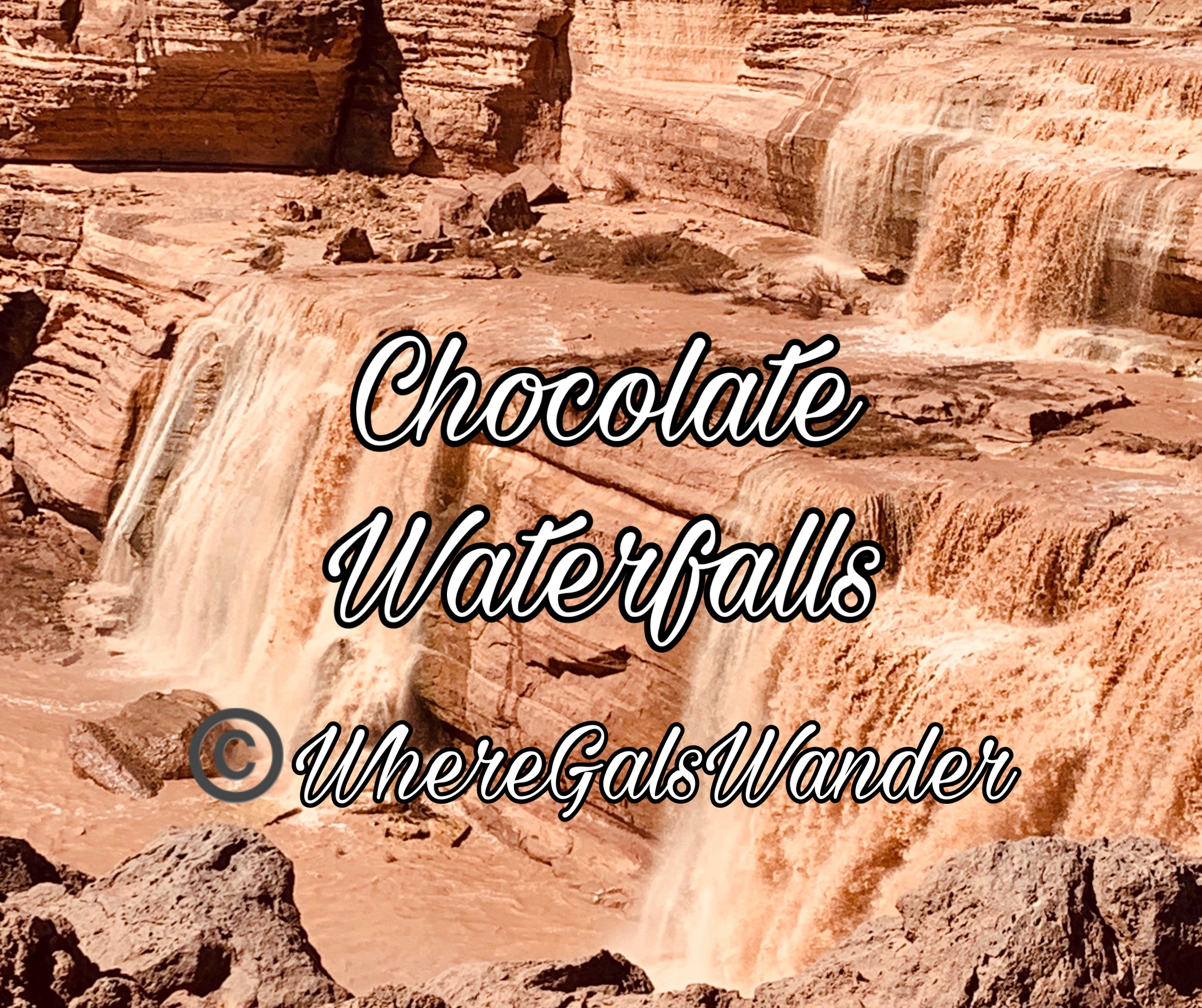 Visiting Chocolate Waterfalls sounds like something I had to check off as one more AZ bucket list place to see! I spontaneously grabbed my husband, daughter, and sister a few weekends ago and drove 2.5 hours to the infamous Chocolate Falls! Now as a chocolaholic, anything with the name Chocolate in it is enticing! Since AZ has had record snow this winter means this is a good year where the falls were really flowing. The waterfall forms as the snow melts off the White Mountains. The melted water then travels across the desert, picking up dust and gravel and reaches the Flagstaff lava field and then falls. Ultimately it ends up in the Colorado River and Grand Canyon. It was beautiful to see so much flowing water and rainbows in the water too. If you are putting together your travel itinerary for visiting Arizona, you must add visiting the Chocolate Waterfalls, otherwise known as The Grand Falls in Flagstaff.
In Flagstaff, you'll also find the Arizona Snowbowl. I learned quite a few travel tips while exploring here and those are in this link. There are quite a few free things to do in Flagstaff as well. Not too far away you'll also find Horseshoe Bend and Antelope Canyon.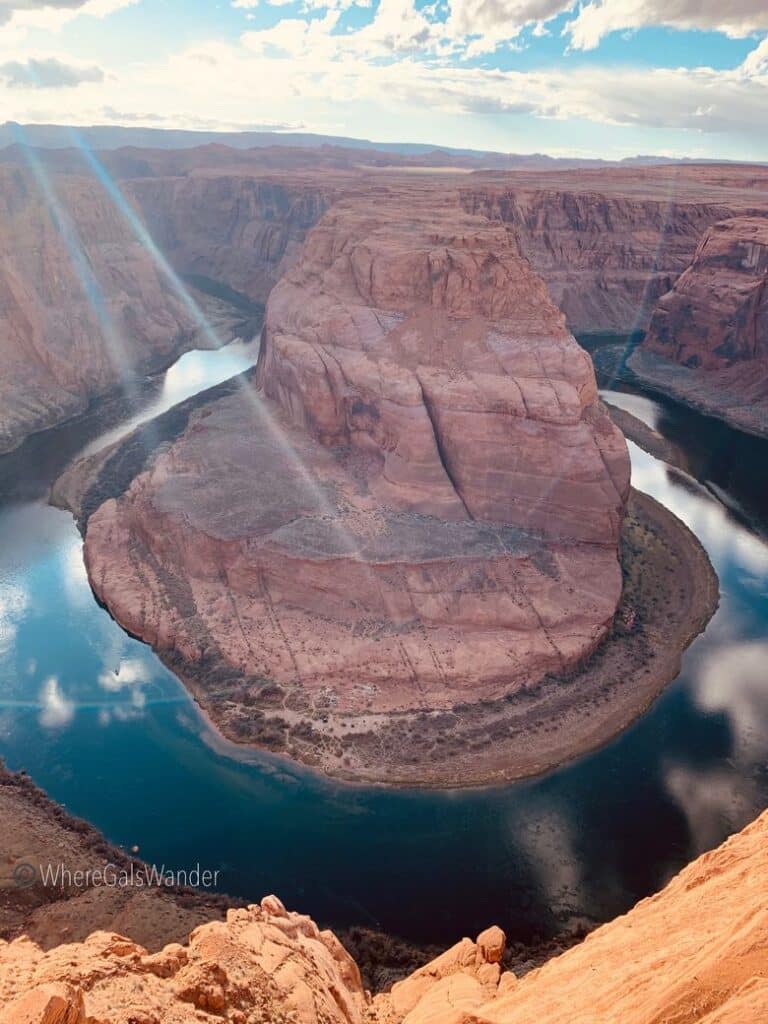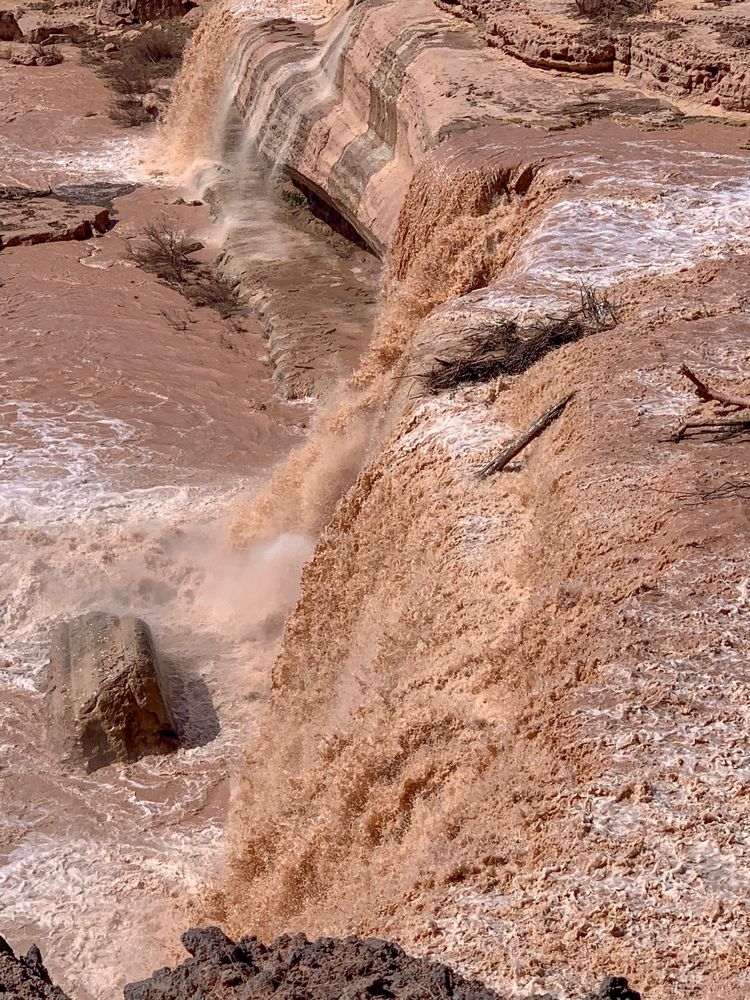 It's not easy to find. You can't put the address into your GPS because you'll end up at the top of the falls. I followed directions I found online that directed me to a dirt road in an Indian Reservation. You know you've missed your turn if you hit the actual river! Seriously, many great destinations are at the end of a dirt road.