Travel Guides
Holland America Cruise "Day At Sea" Itinerary
How I Fit A Week's Vacation Into One Day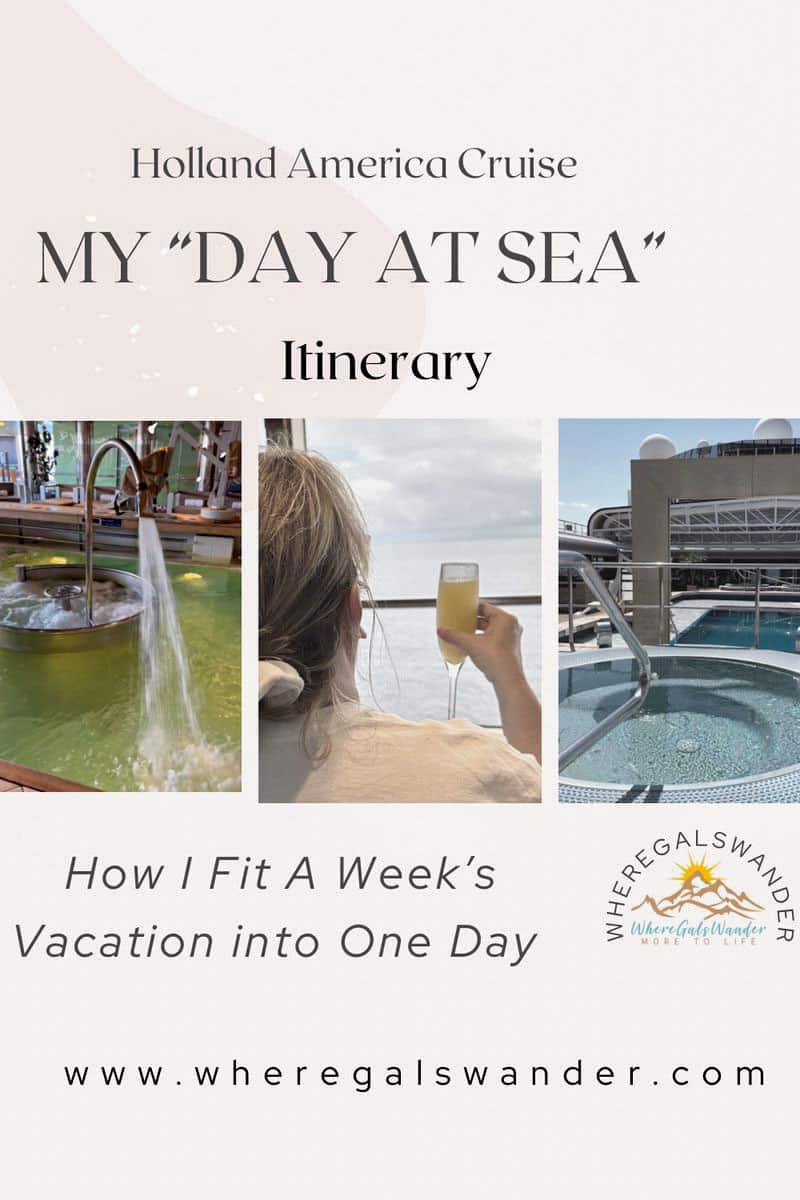 It's my very first vacation by ship, and the schedule from Holland America Cruise includes a "Day At Sea". I wasn't sure what this meant on the cruise itinerary. What do I do now? I never wanted to cruise because the idea of being stuck in a cabin while we floated around in the ocean did not seem appealing. Sure, I was excited about getting to see Alaska and all of the excursions in Juneau, Sitka, Ketchikan, but day 2 was a full day of…what?
What "A Day At Sea" Means
Here is the cruise itinerary for the Holland America Eurodam to Alaska:
By The Day:
1: Bon Voyage leaving Seattle
2: Day At Sea
3: Juneau, Alaska Port, Excursion Booked
4: Cruise Through Glacier Bay National Park (morning) Icy Straits Port, Excursion Booked (afternoon/evening)
5: Sitka, Alaska Port, explored on my own
6: Ketchikan, Alaska Port, I toured the Misty Fjords by private boat
7: Victoria, British Columbia, Canada, explored on my own

A day at sea basically means there are no stops in ports, you are cruising on the ship the entire day. There are no places to visit or excursions, this day is left up to you.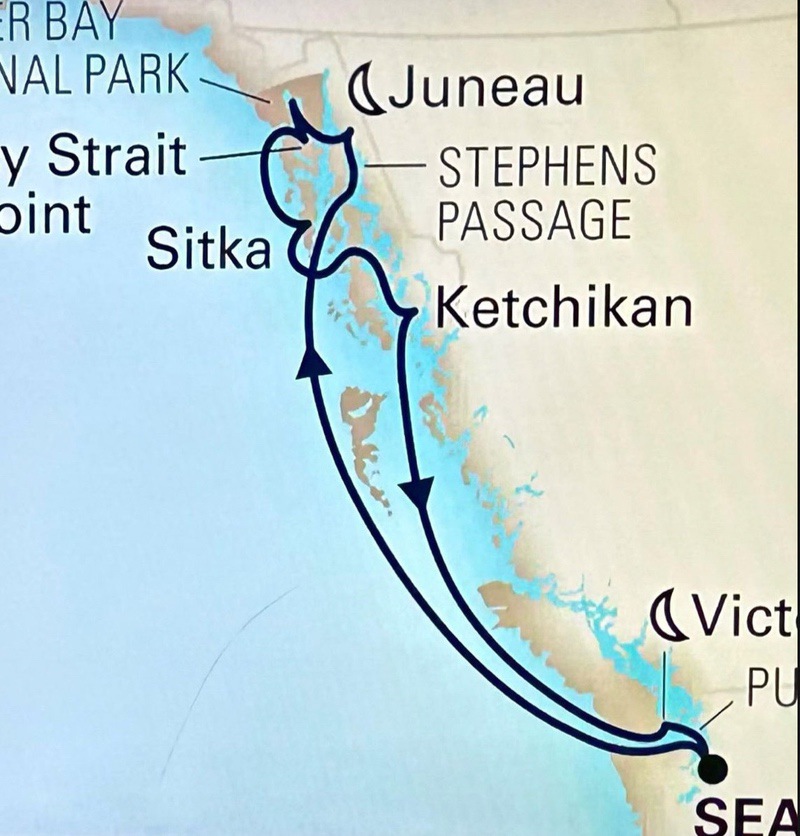 And here is my cruise itinerary for our Holland America Cruise "Day at Sea".
Starting My "Day At Sea" Cruise Itinerary
7:00 AM: We woke up to room service delivering the breakfast we ordered the night before. We sat out on the verandah sipping hot coffee, watching the fog roll across the mountains.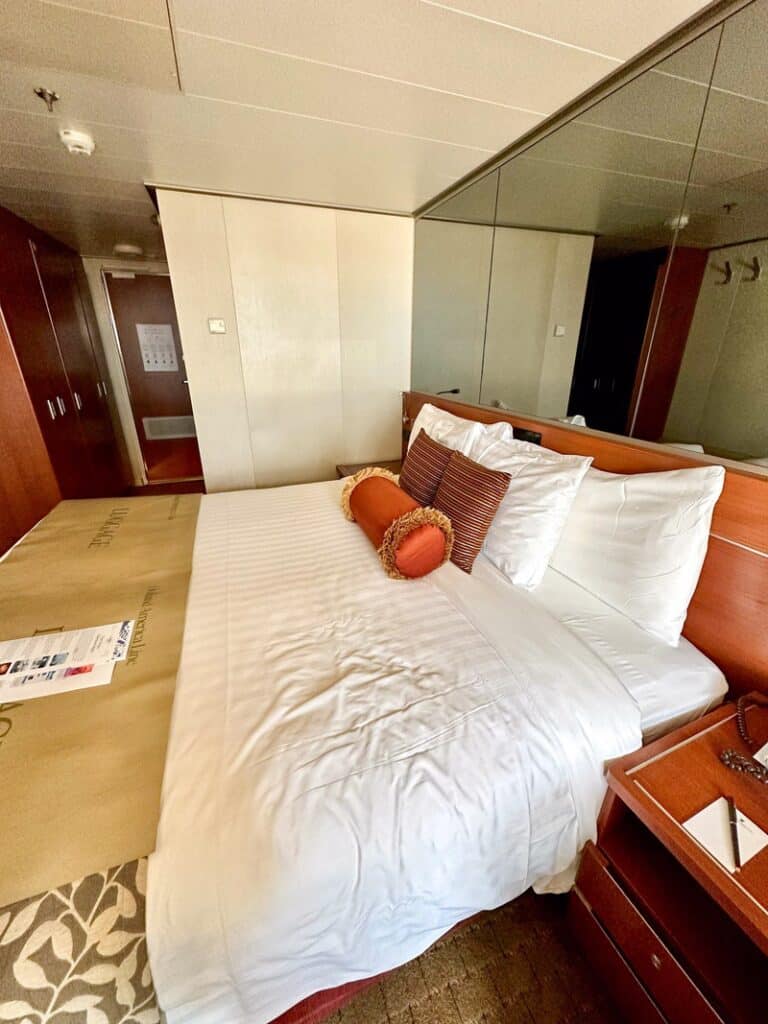 8:00 AM: Massage at the Greenhouse Spa. The floor to ceilings windows are everywhere on the ship, including our massage suite. The massage was wooonnnddeerrfuuull. (Additional cost)
9:00 AM: Enjoyed the thermal spa suite, including a cold plunge mineral water bubbling spa, a steam sauna and heated lounge chairs with a view of the ocean. (You can add on this amenity if you are having a spa service or purchase a week long package of unlimited use).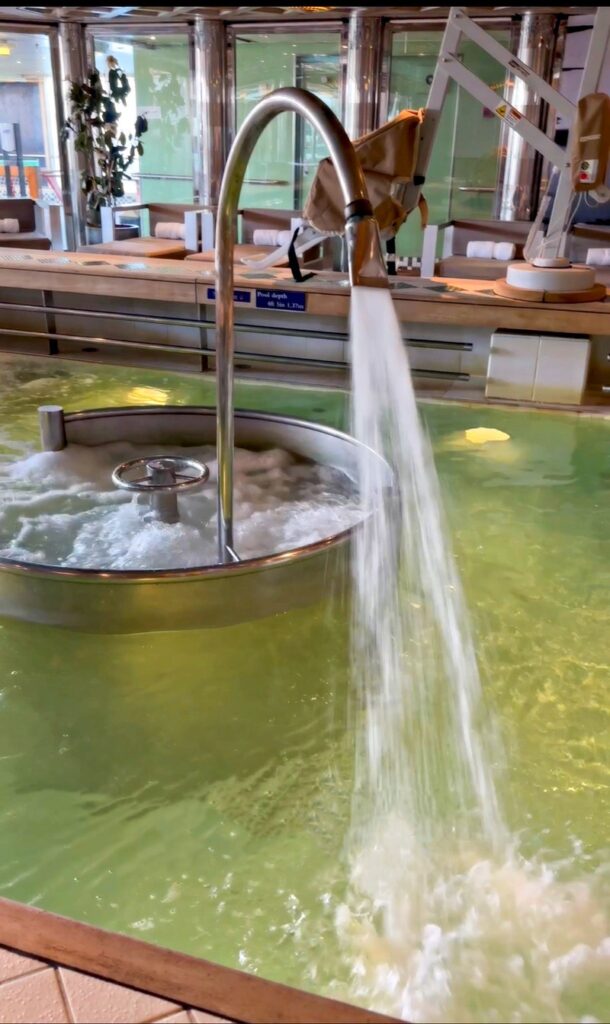 10:00 AM: We rented a cabana next to the Lido pool. We pulled the curtain closed for privacy and snuggled up on the chaise, looking for whales (we spotted two orcas). We also opened the drapes to enjoy the energy of the pool area and people watch. I bounced from pool to hot tub to another pool to back to the thermal spa all day.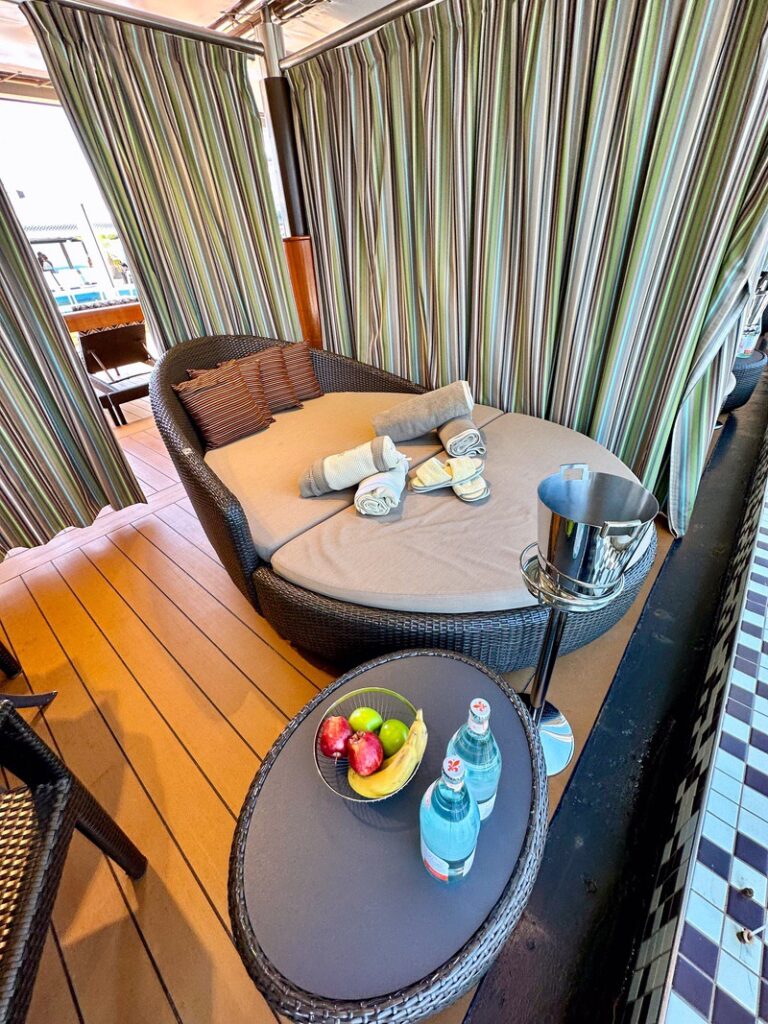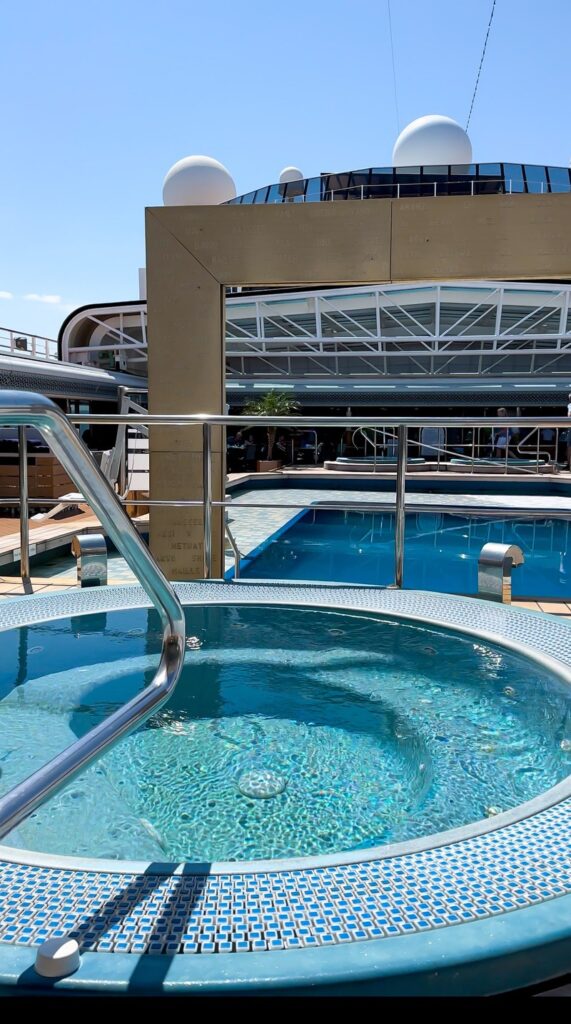 11:00 AM: The staff brought us lunch and drinks. We were given cozy robes and slippers to relax in our own little retreat. Eric, our waiter and keeper of cabana paradise, continued to check in on us all day, bringing us drinks and snacks.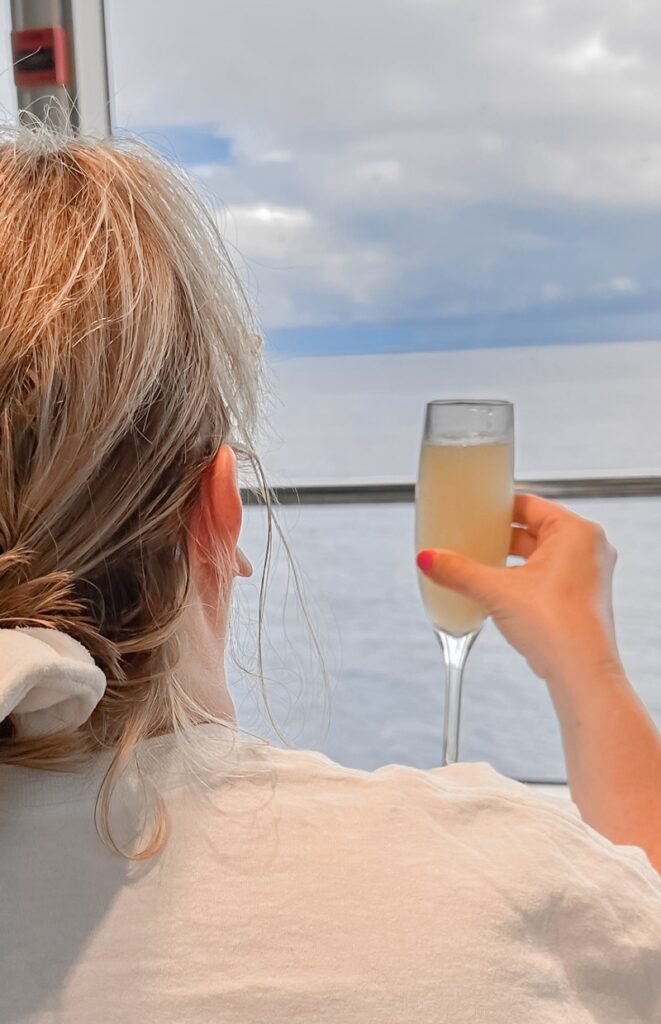 Afternoon at Sea
12:00 Noon-2:00 PM: The fog had burned off, and it was a brilliant blue day full of sky and ocean. The pool roof opened, letting in sun and the smell of salty air. Perfect for a little nap right there on the chaise. The Eurodam has its own library, and I found many of the latest bestsellers on the shelves, begging for a read. I absolutely love to read, but can't read on road trips. I can't read in cars, I get motion sickness. So when I found a book I have been wanting to read, and spent an hour cozied up reading in the sunshine.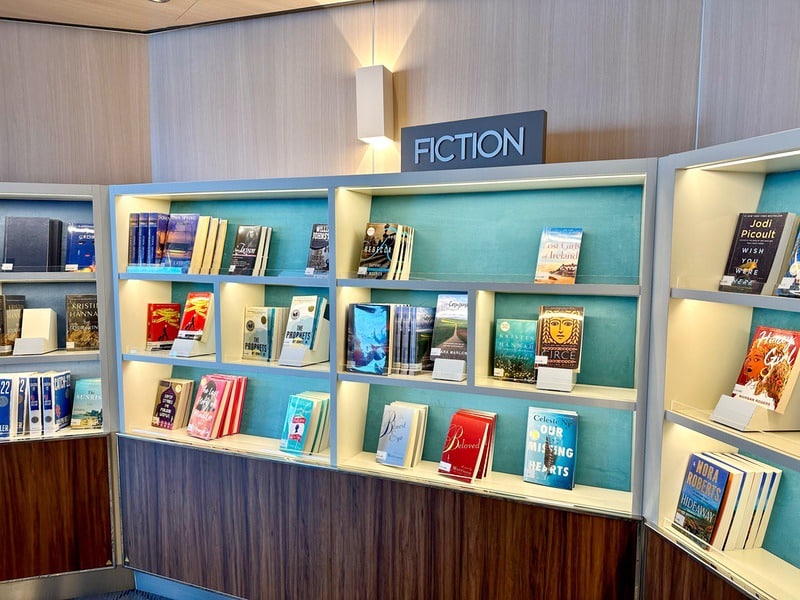 Side Note: Luckily, I never once had any type of motion sickness or seasickness. And instead, I found the subtle motion of the ship similar to the motion of riding in the backseat as a child, on a long road trip. I slept incredibly well during the entire cruise.

3:00 PM: I explored the ship, checked out the shops. Then I found the casino, the main world stage where the shows are held.
Into The Evening
4:00 PM – 8:00 PM: Went back to our cabin, showered and got ready for dinner at the award winning steakhouse Pinnacle Grill.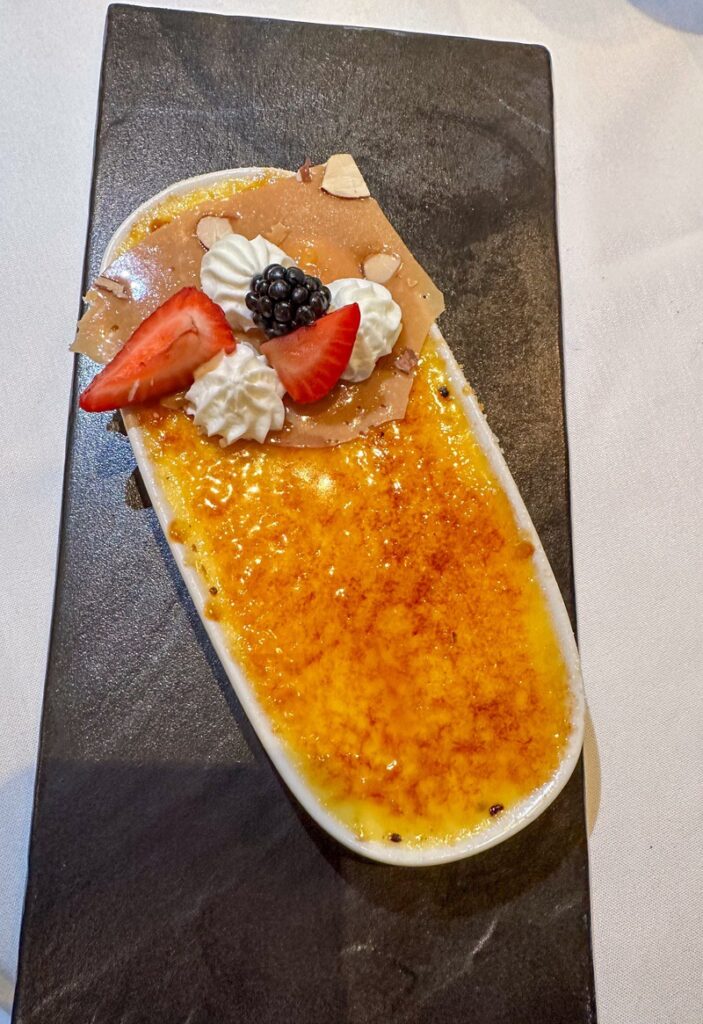 8:00 PM: Had a drink at BB King's on board the Holland America and listened to live music. Also, good to know: Each Holland America cruise also hosts an "Orange Party". These pics were taken on a different night, post-excursion but I just want to show off that my husband and I "understood the assignment."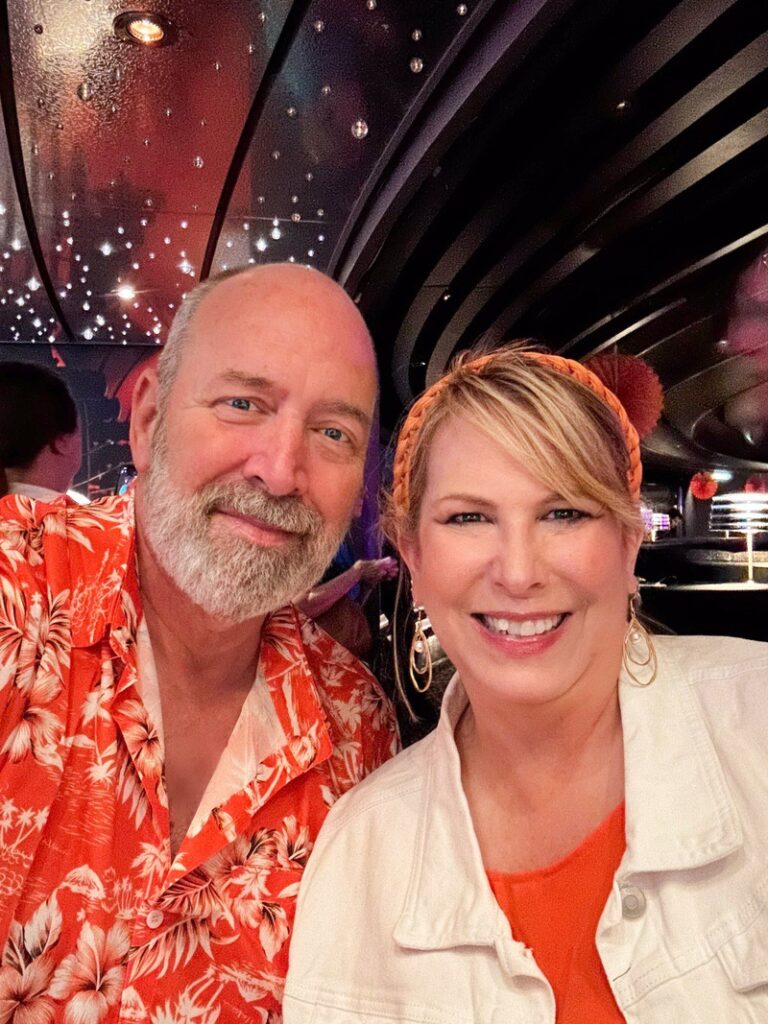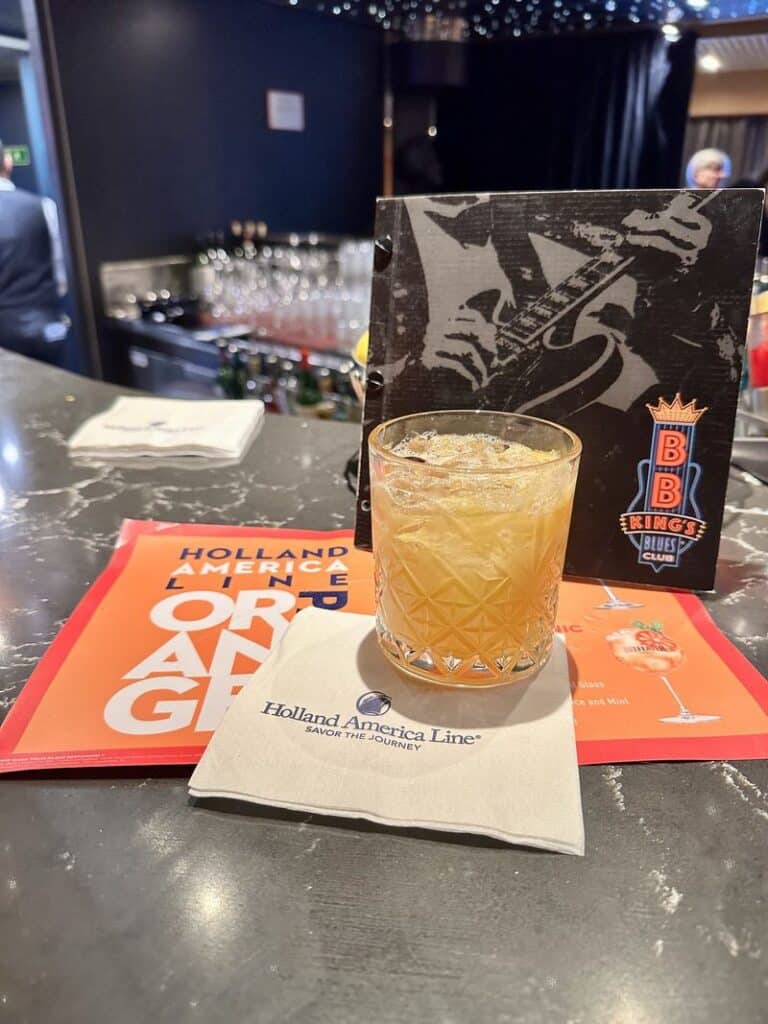 9:00 PM: Watched the show "Move" live on the world stage in the main theatre.
A Perfect Day Of Busy Nothing
I always wish for a day to just relax when I travel. One day to do whatever I want, but that doesn't mean being stuck in a room, staring out of the window. Or maybe it does, at least for a little while. To recap, just in these twenty-four hours alone, I am going to a spa and getting a massage; eating breakfast; and renting a private cabana with butler service. By now, it's only 10:00 AM. The rest of the late morning and early afternoon is a day of leisure. It's a day at sea of napping, swimming, hot tubs, eating, drinking, reading and repeat.
Then it turns into an evening of glamour because it's dressy night. These used to be called forms nights, but tuxedos and fancy dresses are not required. A jacket and slacks for men, and slacks and a blouse or sweater for women can work too.

I work from home, so I was excited at the chance to dress up. Off to fine dining, live music and theater. The one day itself is usually what I do in an entire week of vacation!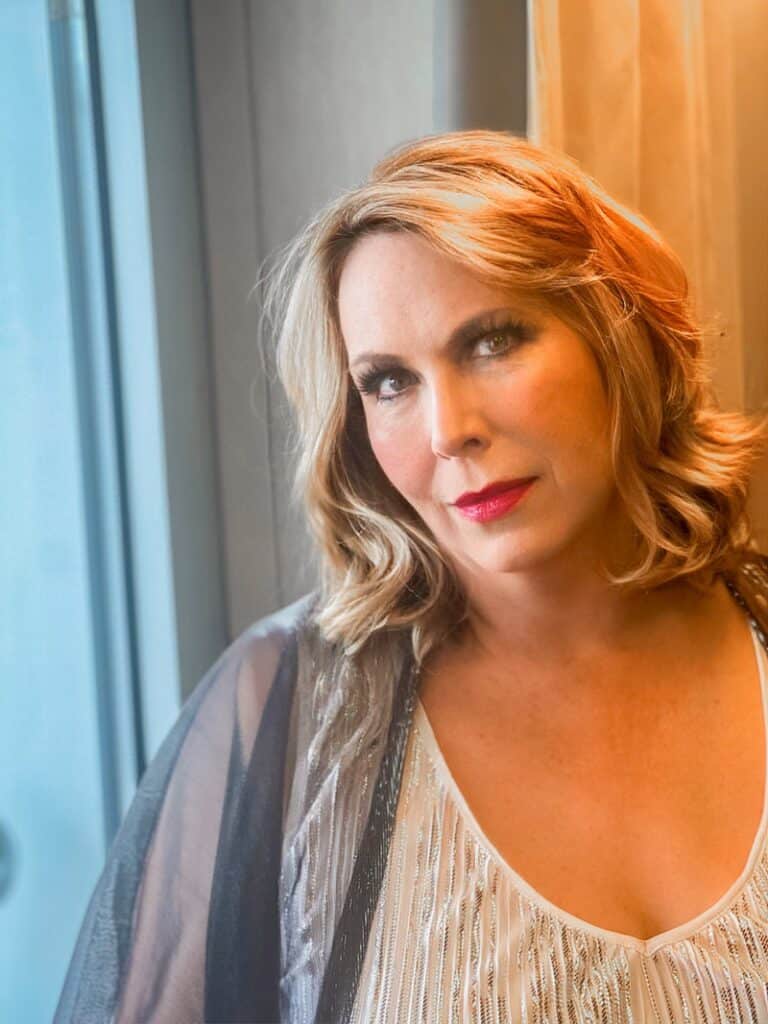 Final Thoughts On My Cruise Itinerary
The unwritten "perks" of cruising include having a pod of dolphins swim along the ship as we were eating breakfast. Watching an incredible sunset like this: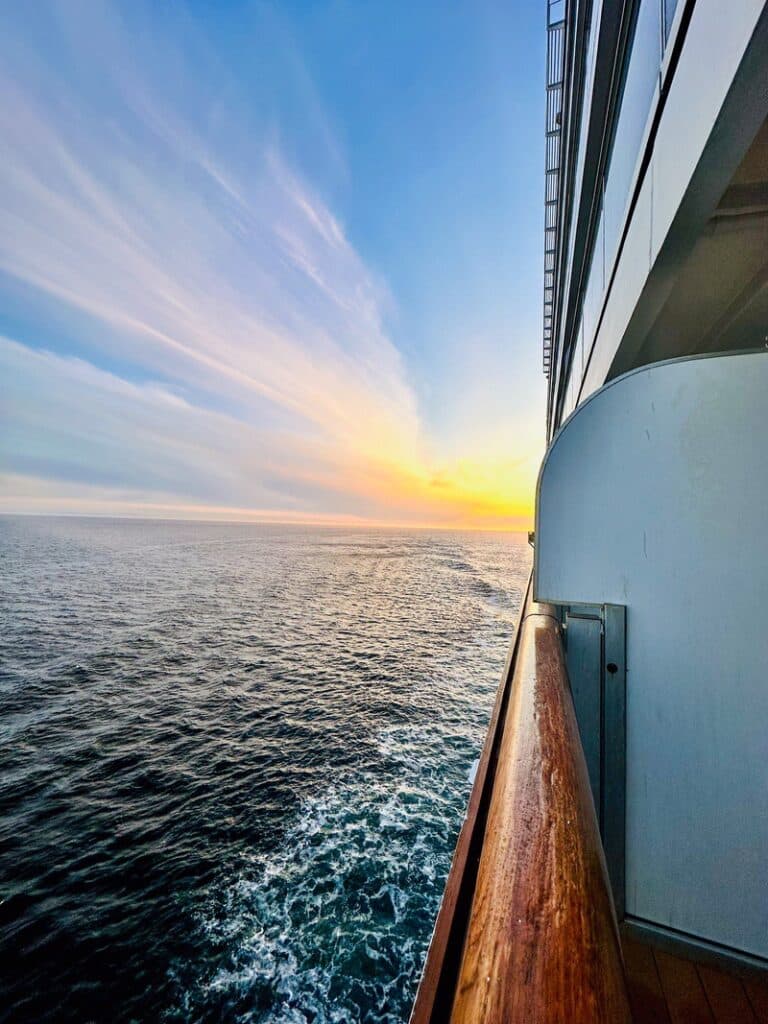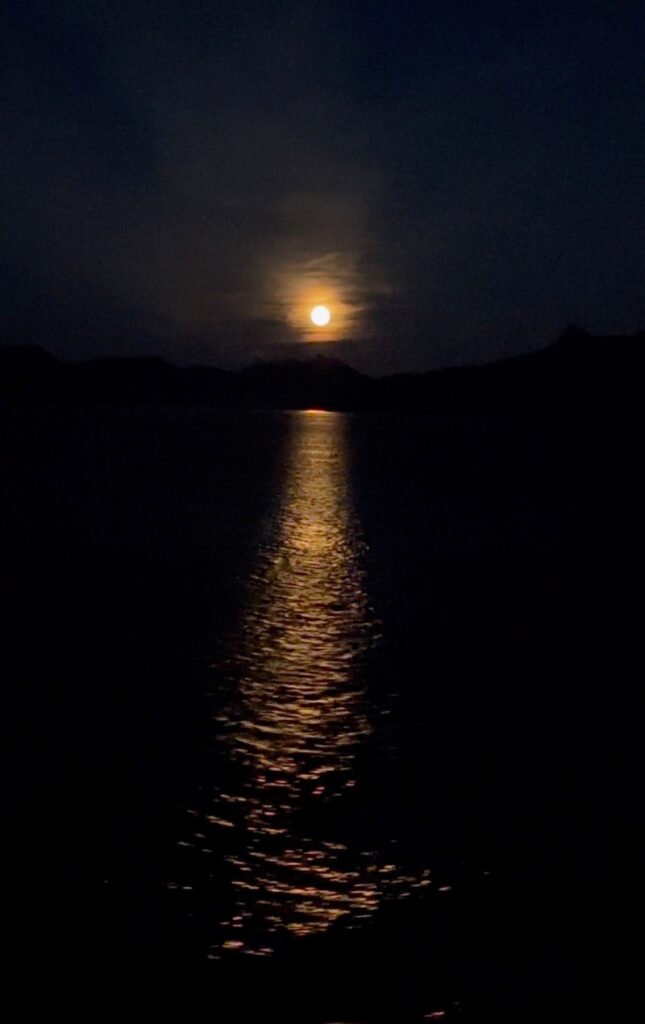 And falling asleep to a moon like this. A week long vacation in a day? I'll take a day at sea anytime.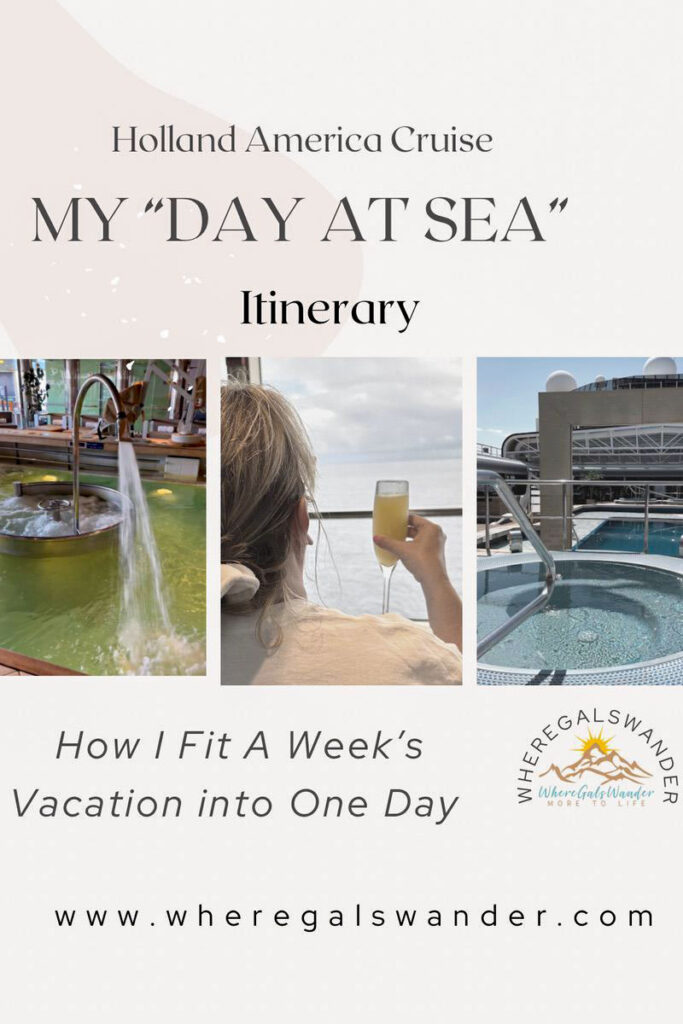 Pin & Share! All images and content are owned and copywriter by WhereGalsWander and can only be shared in its entirety, including the original link, and crediting WhereGalsWander. bit.ly/dayatsea
Disclosure: Holland America invited me to be a guest on this cruise.