Arizona
Explore
Travel Guides
Trending
Wild Horses of Tonto National Forest
Adventure Through Salt River, Saguaro Lake & Superstition Mountains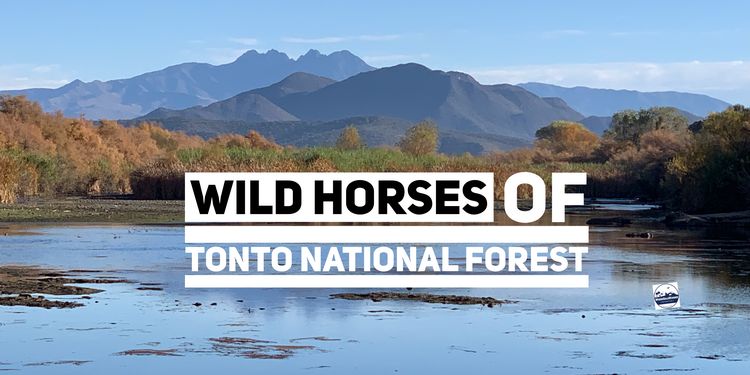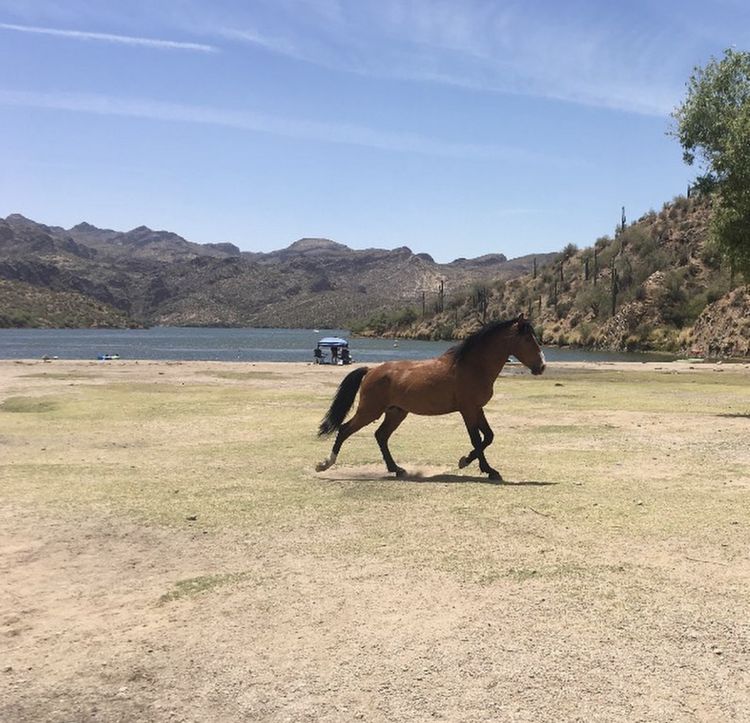 When JD told me about the wild horses that run free in the Tonto National Forest, I couldn't wait to go back out there and see them myself. Living in the west, I imagine being in an old western movie. The Tonto National Forest in Arizona surrounds you with a mix of mountains, deserts, rivers, and lakes that seem to seamlessly transition into one another, I imagine being in an old western movie.
The Horses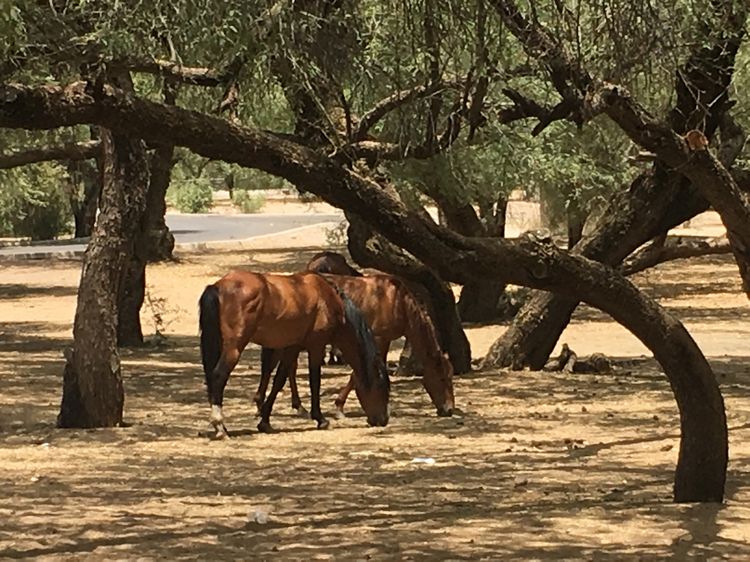 JD encountered these beautiful Salt River wild horses in June. She said the horses on the beach didn't seem fazed by the people at all and would graze nonchalantly.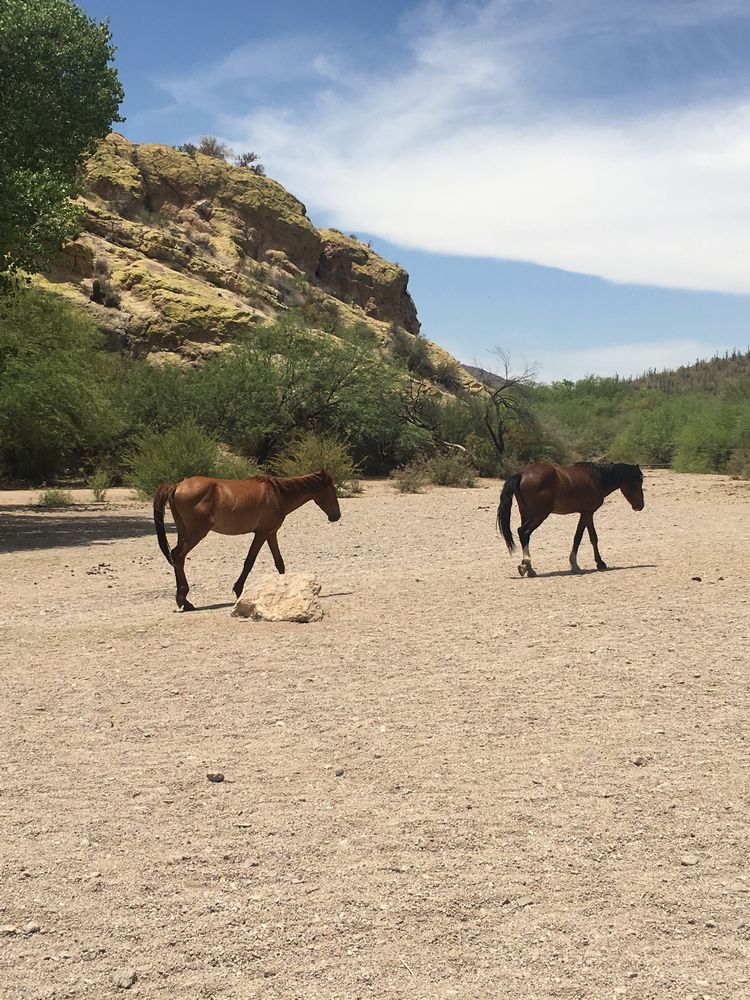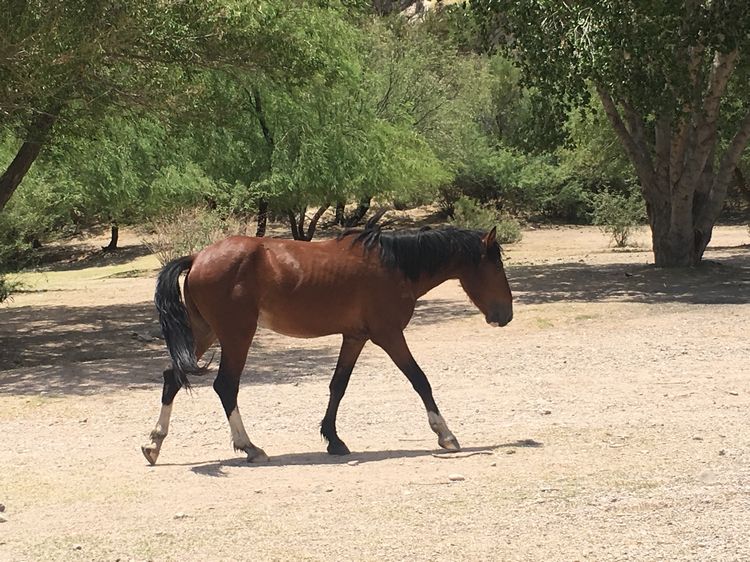 Salt River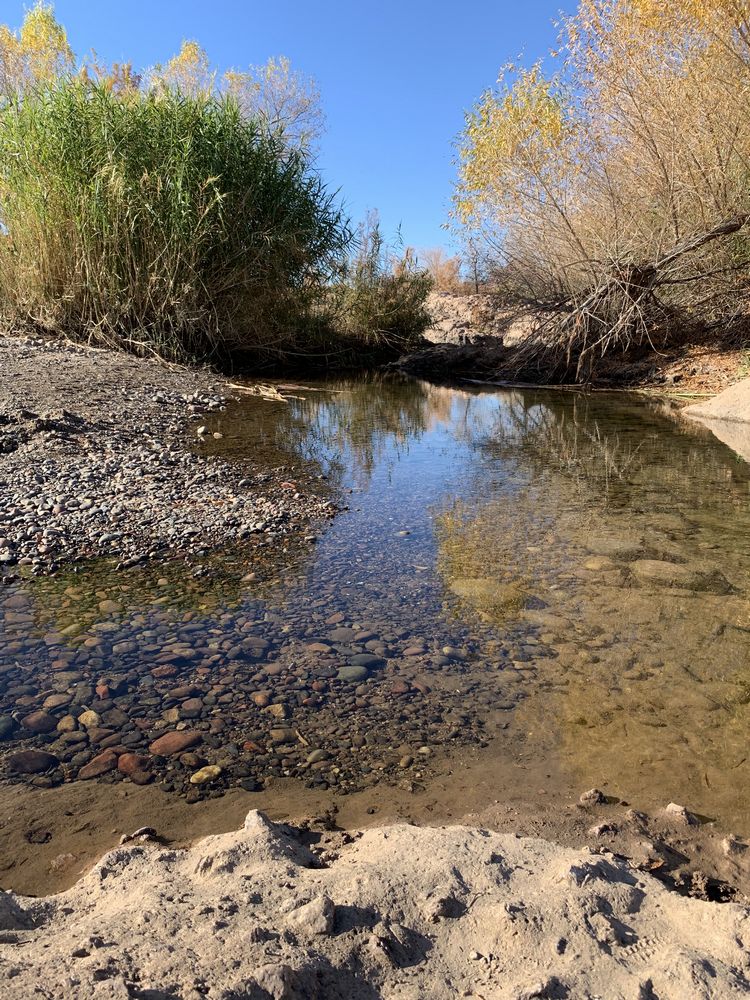 Alas, during my time in Phoenix last week, I heard the horses down by the Salt River, but as I hiked down the rocky incline, I could hear the hooves as they scattered. I spent an hour at the bend in the river, watching the early morning light change and dissipate my cold breath in the air. Every turn on the trail brought more beautiful scenes, and if I could have, I would have camped right there, listening to the river run over the rocks and the winds whisper in the grasses. I knew if I wanted a chance to catch another fleeting glance at those wild horses I would have to move on.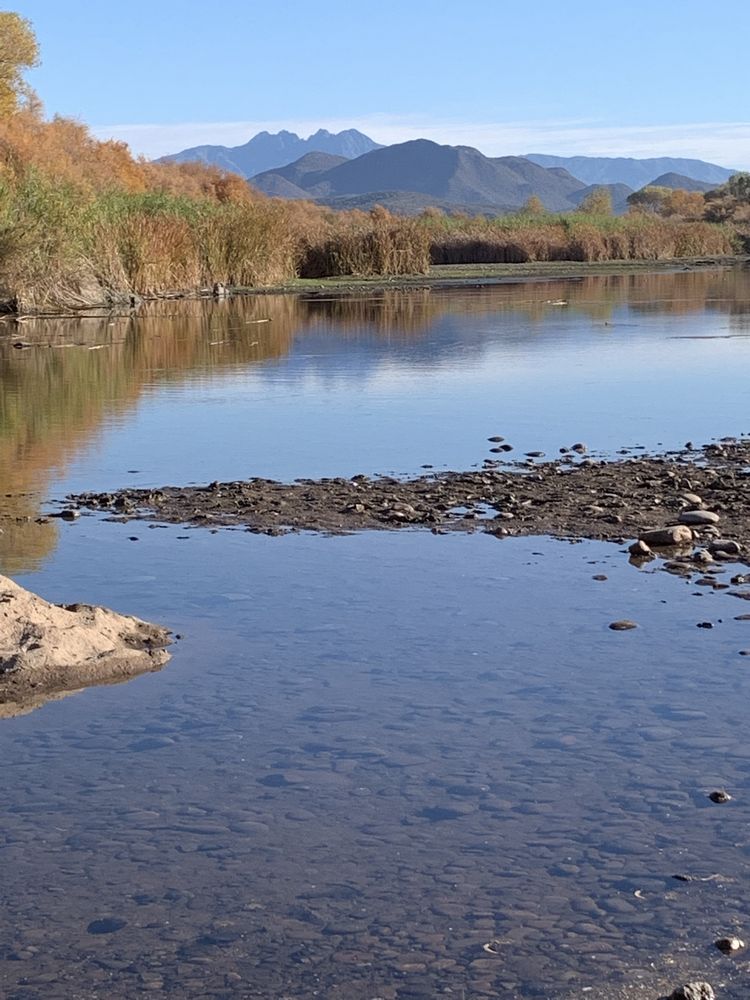 Butcher Jones and Saguaro Lake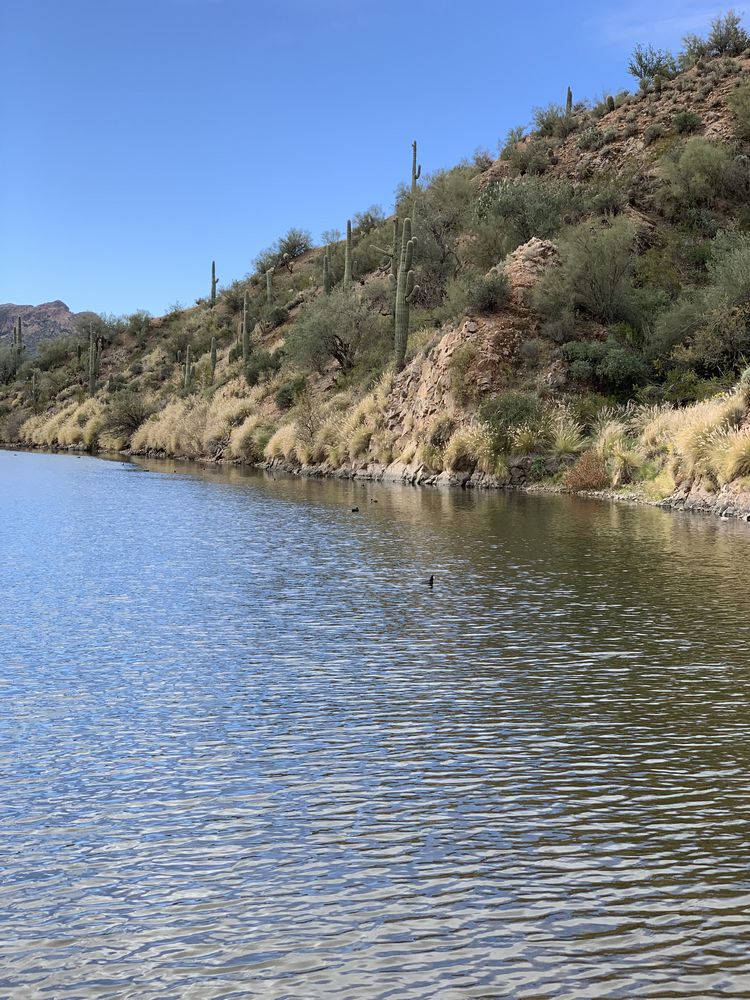 Next was Butcher Jones, a recreational area on one side of the Saguaro Lake. It's such a contrast to see desert cactus stand high above a lake of water. The beach is a mix of sand and grass, and I could see hoove prints etched in the ground. Just across the lake, I could see a canyon of green and the mountains rise behind it. A dirt hiking trail winds around the lake on to the other side.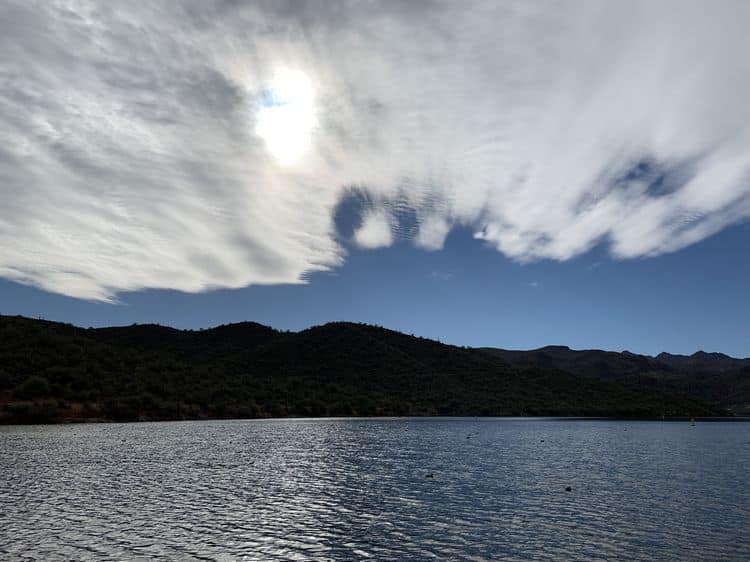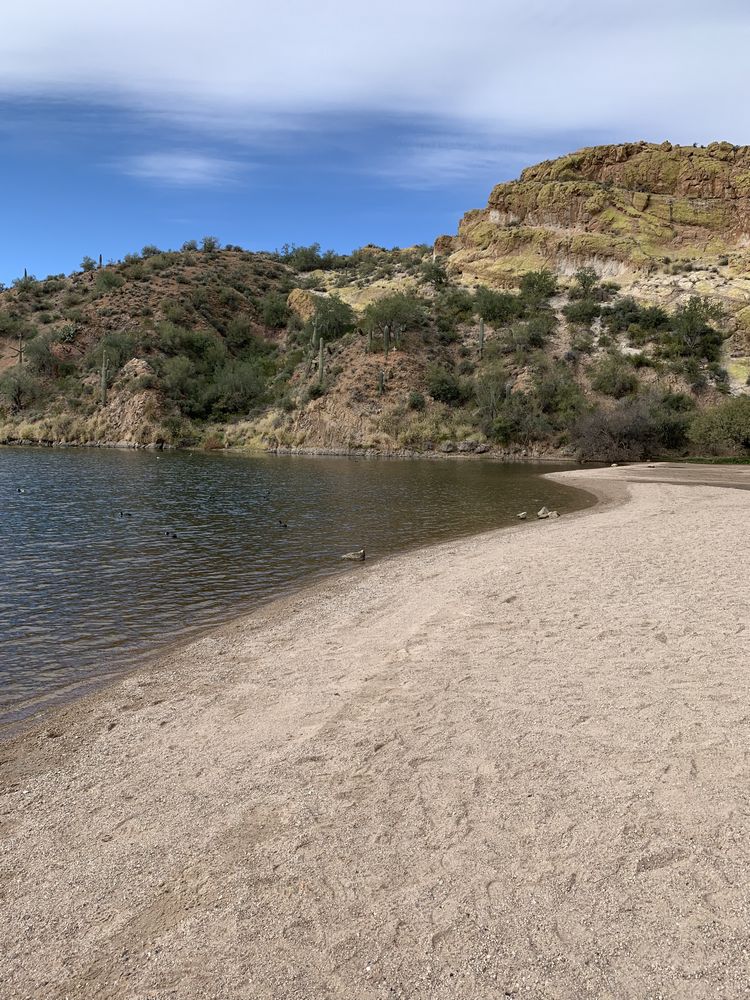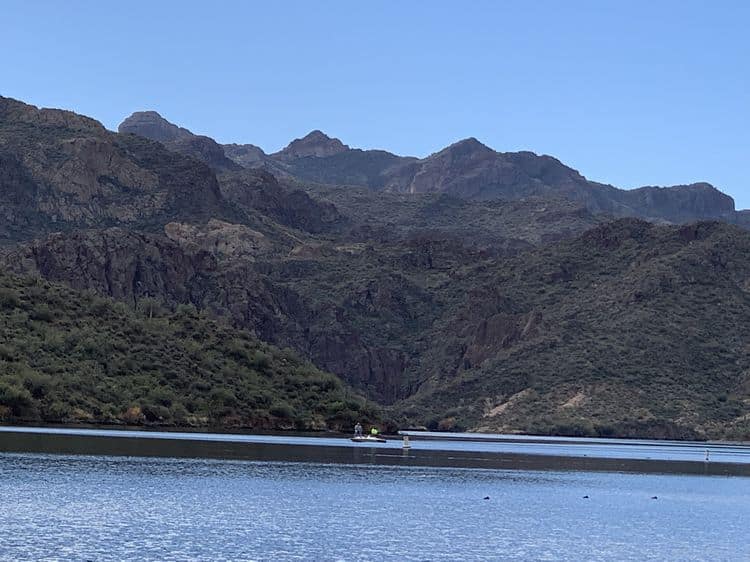 Superstition Mountains
The Superstition Mountains remind me of Sedona with the energy that surrounds them. Here on the other side of Saguaro Lake, the wind is much stronger, the skies cloud over. It's just me and the ducks, trying to stay warm. The mountains now call to me, so I let the horses allude me. I head back to the car and drive through the winding road towards those mountains. Saguaro Lake Arizona WhereGalsWanderThe whole morning, the skies were incredible. The clear blue skies would suddenly pull these white clouds across the sky, stretching them across the sun. At times, it would turn grey, like it was about to rain. Then the sun would break through with a warm, almost red haze, and the winds would blow strongly again. The wind was racing through the Superstition Mountains, much like I imagined those horses were right now.
WhereGalsWander Wild Horses Tonto National Forest