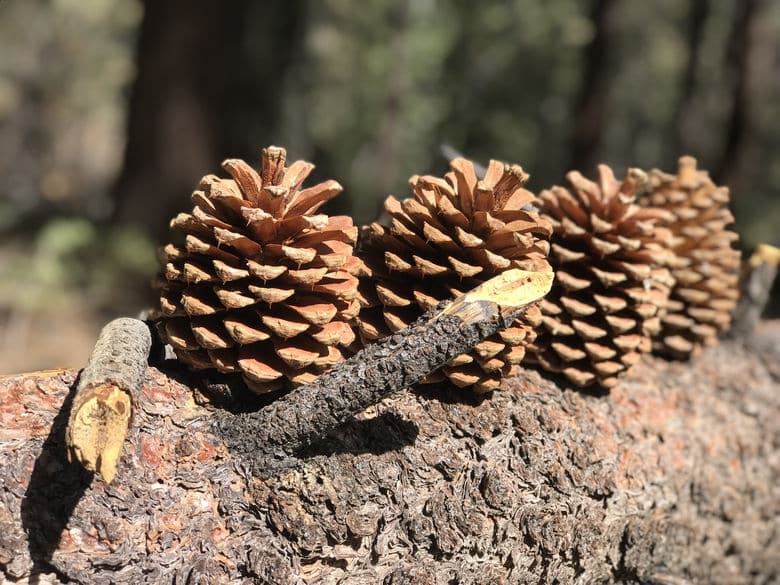 When I need to feel peace and calm, I go to the beach. The salty breezes, warm sand, and cold water are cleansing and seem to wash everything away. Watching the waves put me in a meditative state. The mountains give me strength and as soon as we go above 6,000 feet my adrenaline kicks in when I see the tall pines and the amazing views. Hiking through the trails seems to connect me.
One thing I love about where we live is within an hour we can be on the beach or up in the mountains. For some reason, I feel the need to balance both destinations out within the same week. This week I was at one of my favorite southern California beaches in Oceanside, and yesterday in my search to find some autumn color, hiking at 8,000 feet at the top of Mt.Pinos in Frazier Park.
Even though it doesn't have the lake, like Big Bear, Mt.Pinos had various camping grounds and easily marked trails. You can drive to the Nordic Base and park and hike 2 miles to the Summit for amazing views (on this particular day it seemed like that trail was closed). We didn't see any changing leaves, as the majority of the forest is skyscraping pines and it was 75 degrees, still too soon and too warm, but the fallen pine needles and morning sun gave everything a golden glow.