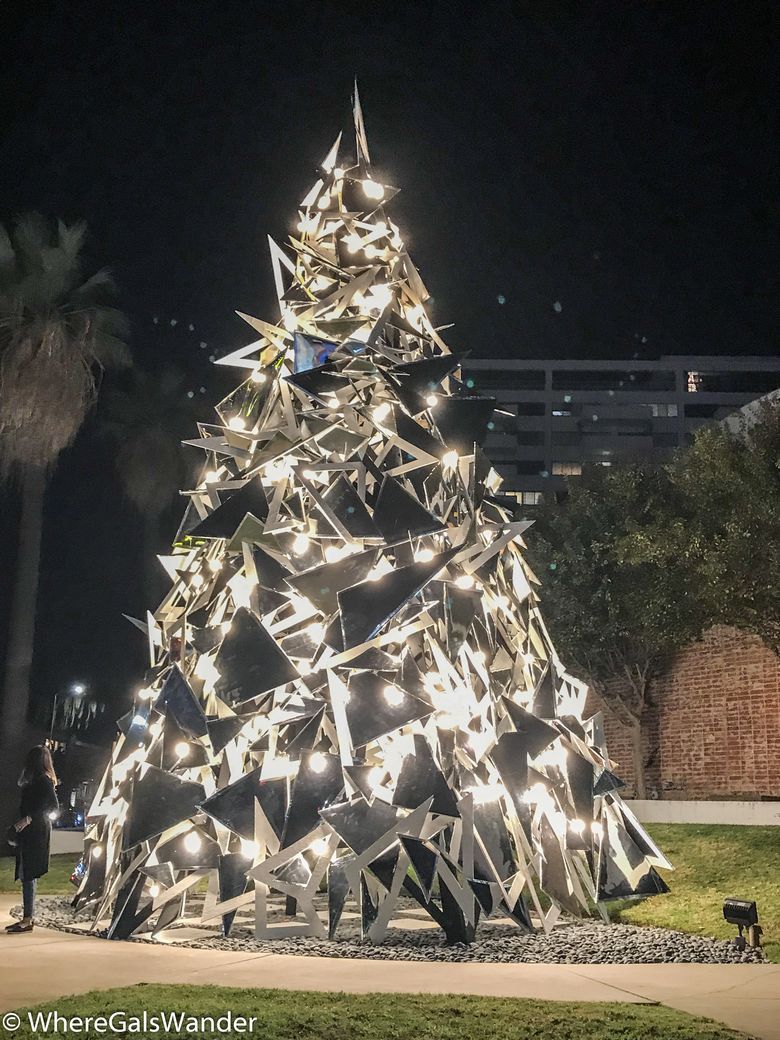 Celebrating ALL kinds of Christmas in Los Angeles. Here are the best places to celebrate Christmas of all kinds. Where to go to celebrate offers so many options. There are just too many kinds of Christmas So, we tried to wander through them all. We know where to go to get lights, magic, and even a touch of snowfall. We started exploring Los Angeles just before Thanksgiving, when it was 80 degrees, right up until tonight.
This is: Celebrating Christmas in Los Angeles, WhereGalsWander.com. Travel guide to the best holiday places, light, and events. Now updated for 2020. Christmas Celebrations in Los Angeles Safely from a Social Distance.
This article was originally published December 22, 2019 so please check the locations for openings, restrictions and other things related to our COVID world. For 2020 suggestions, check out Have a Wonderfully Socially Distanced Christmas.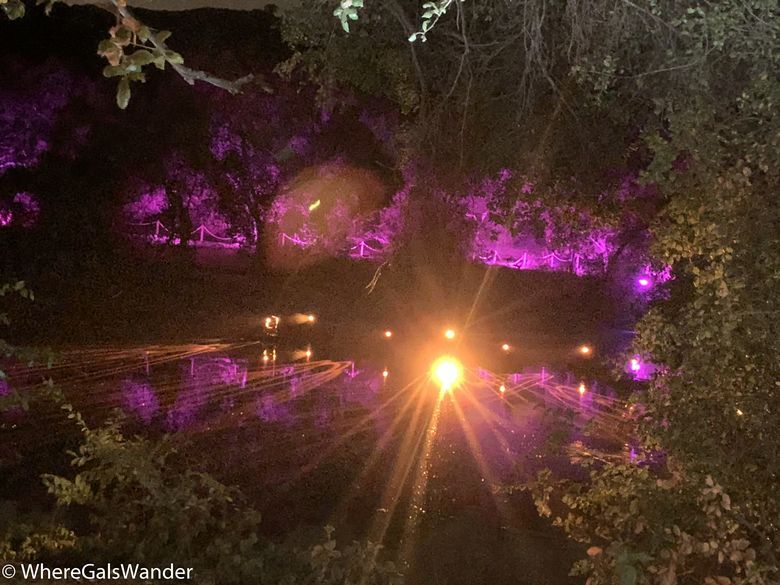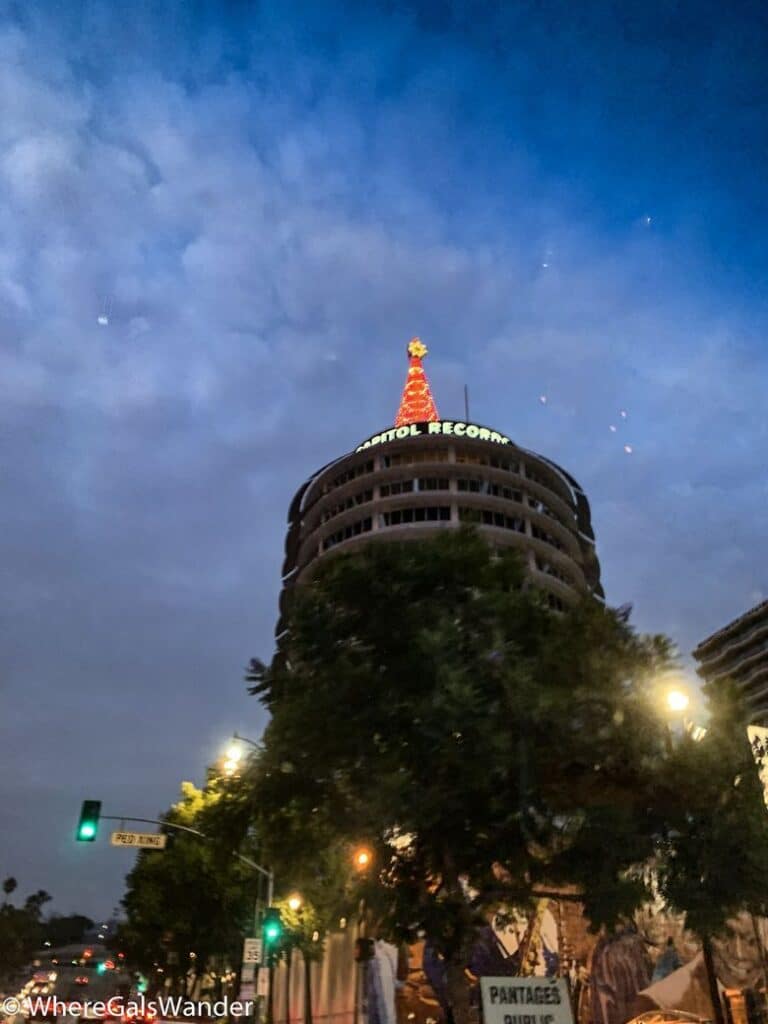 The Kind of Christmas Festivities in Theme Parks
I want a Christmas with thrills, lights, entertainment and food. A Theme Park Christmas then, you have many options. Good choice, because Theme Parks are the best places to get into the holiday spirit with all kinds of Christmas to celebrate.
Knott's Merry Farm
Knott's Berry Farm Merry Farm
If you love Peanuts, this is the best place to celebrate Christmas. A snow and glow experience as well as an ice show with Snoopy and nightly tree lighting ceremony.
Six Flags Holiday in the Park
Six Flags Holiday in the Park: Six Flags Magic Mountain, Santa Clarita
Winter Wonderland meets old-fashioned Christmas meets Steampunk Christmas. A bit of everything for everyone to celebrate all kinds of Christmas. I met Santa, danced under falling snow, sampled the wide variety of Taste of the Park Holiday offerings. I loved the s'mores pit to roast your marshmallow over the open fire and the lights-so many lights!
Best place to celebrate a Steampunk Christmas? They have a section dedicated to Steampunk (Gleampunk) Christmas. When I say celebrating ALL kinds of Christmas in Los Angeles, I meant it.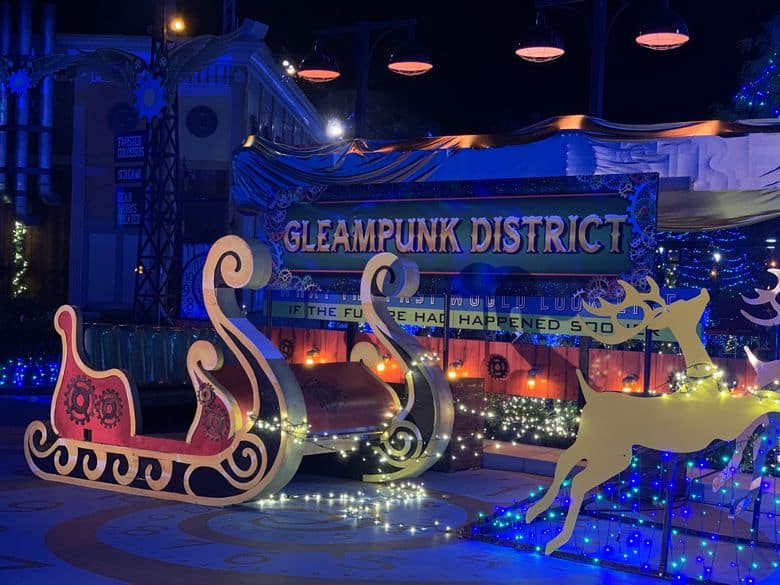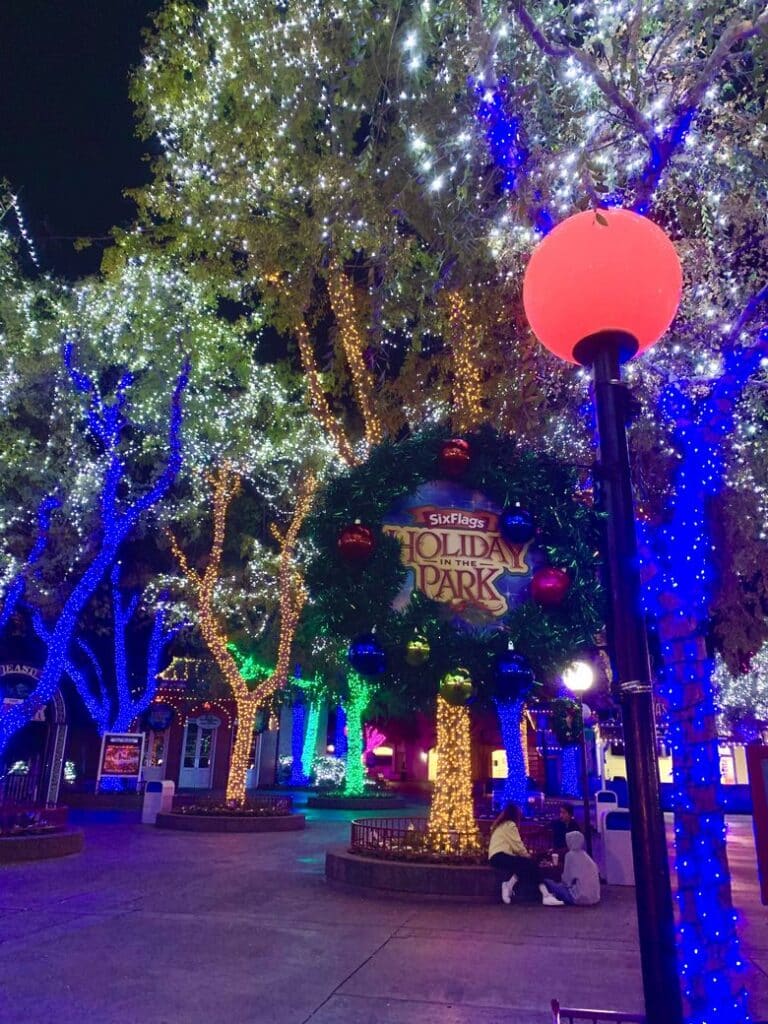 Universal Studios
Universal Studios: Grinchmas and Holidays at Hogwarts
Celebrating Christmas not only in Los Angeles, but in Who-Ville and Hogwarts as well. A special Who-Ville village to meet Max, the dog from Dr. Seuss. See the Grinch appear and perform. Grinch also lights the Christmas tree every night during the season. And yes, it snows. Also, catch the special nighttime light show projected on Hogwarts Castle.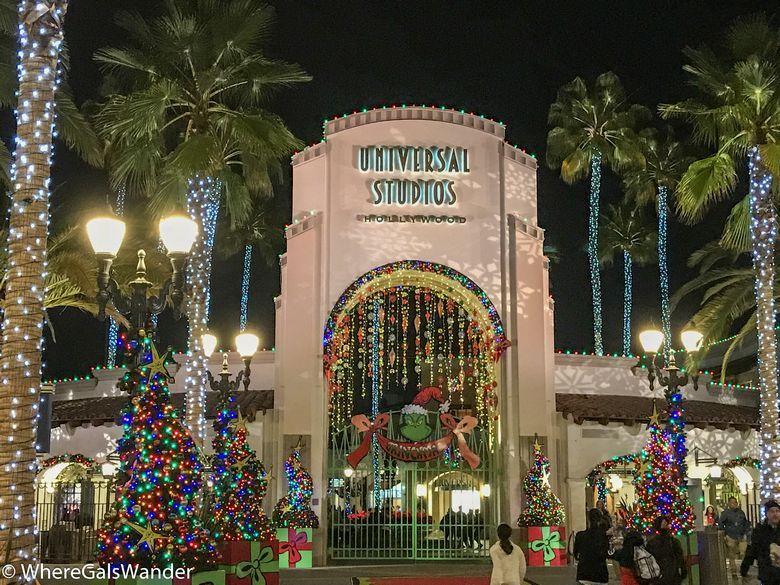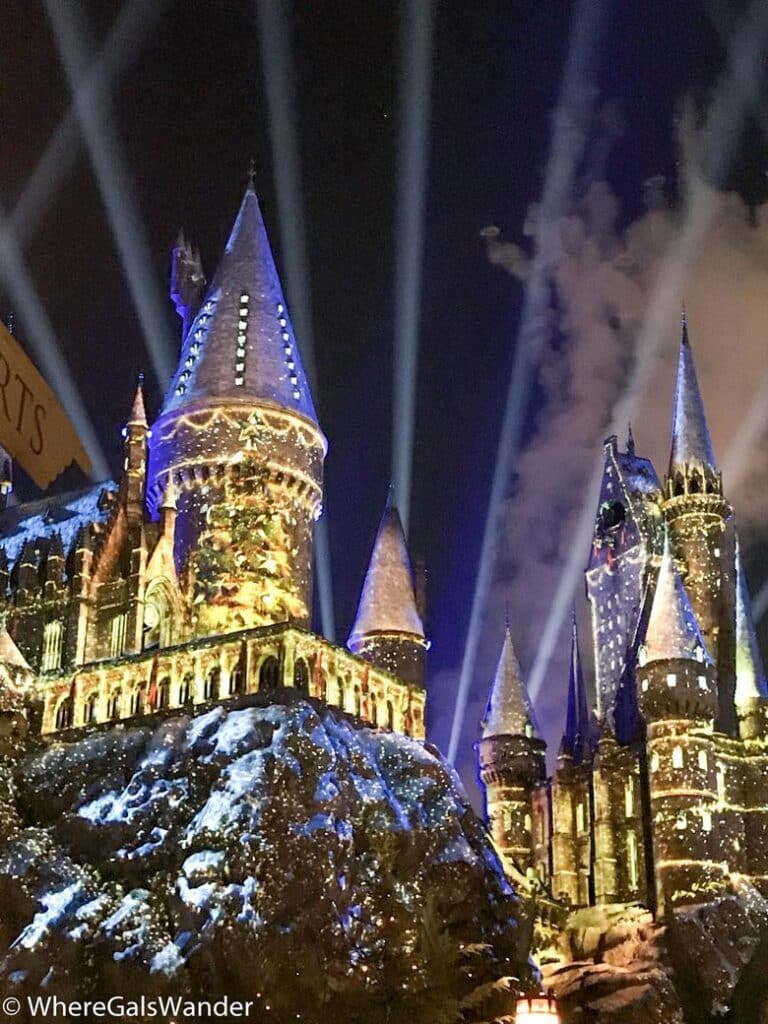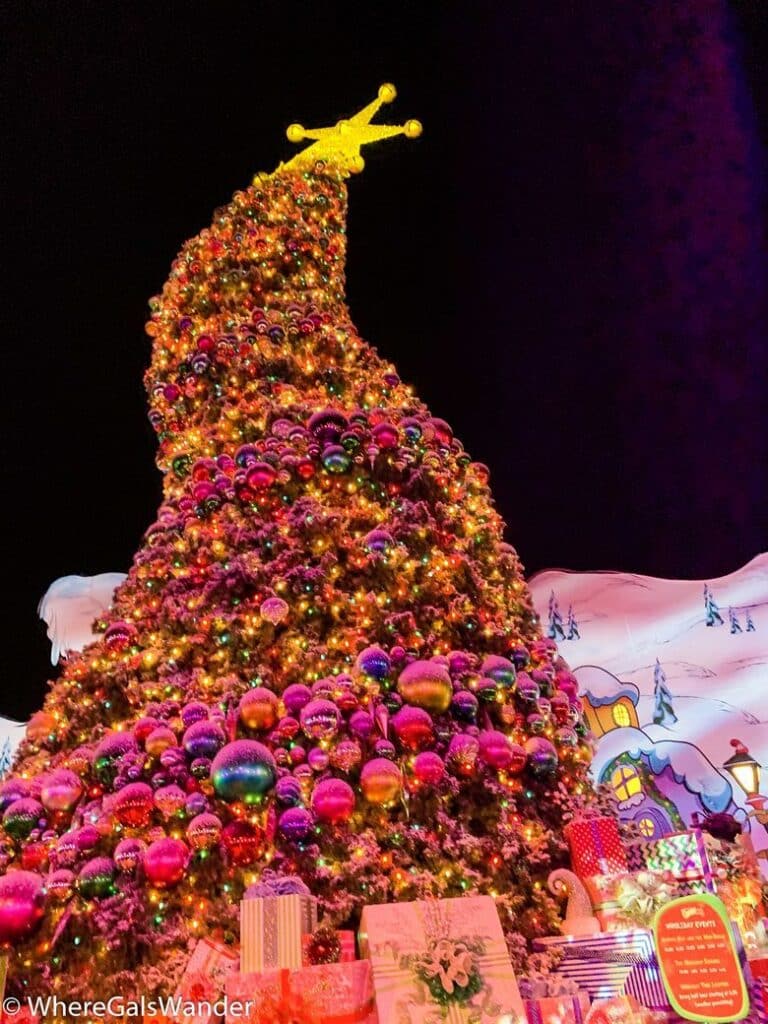 Disneyland Holiday Magic
Disneyland Holiday Magic
It's the most magical time of the year in the most magical place of the year. Travel tip: the first two weeks in December is actually the best time to go. That's because its before the crowds become large. Holiday Food booths are set up in California Adventure. Main Street USA is decked out in holiday decor, with one of the biggest Christmas trees, I've ever seen. Even Mickey has on his holiday best. I can't start celebrating Christmas until I see Santa in the Disneyland parade, or give Chewbacca a hug.
Another tip: don't try to get too close to the Castle to see the fireworks. The special holiday fireworks show includes projected images. They go all up and down the shops on Main Street and snowfalls here as well.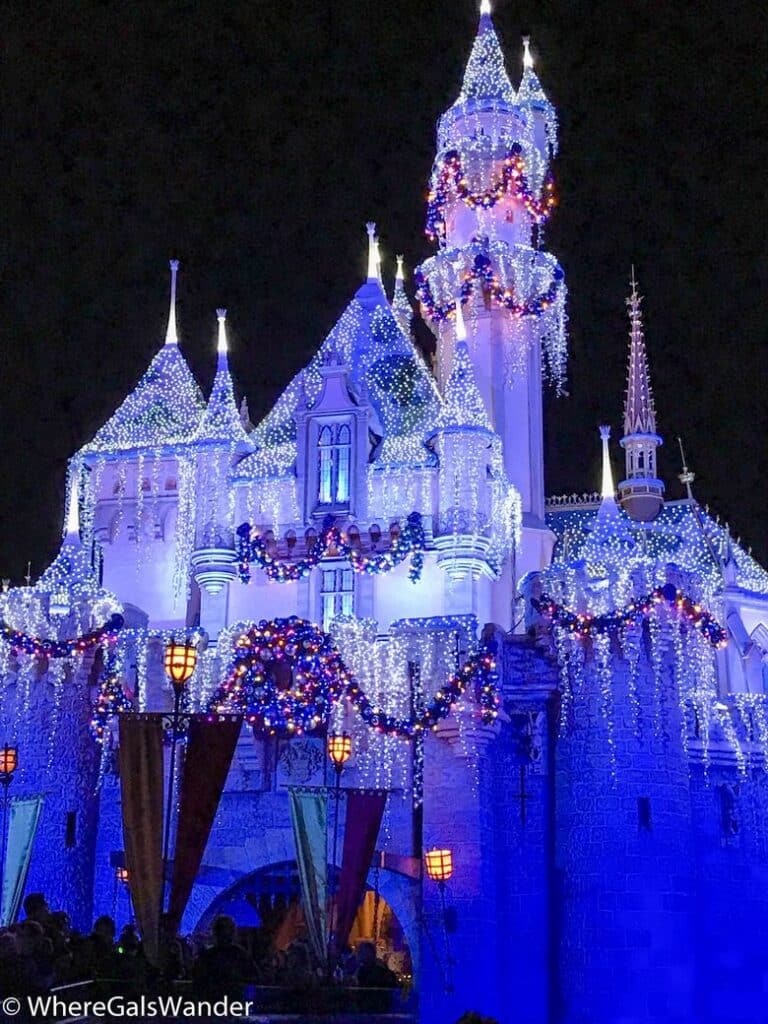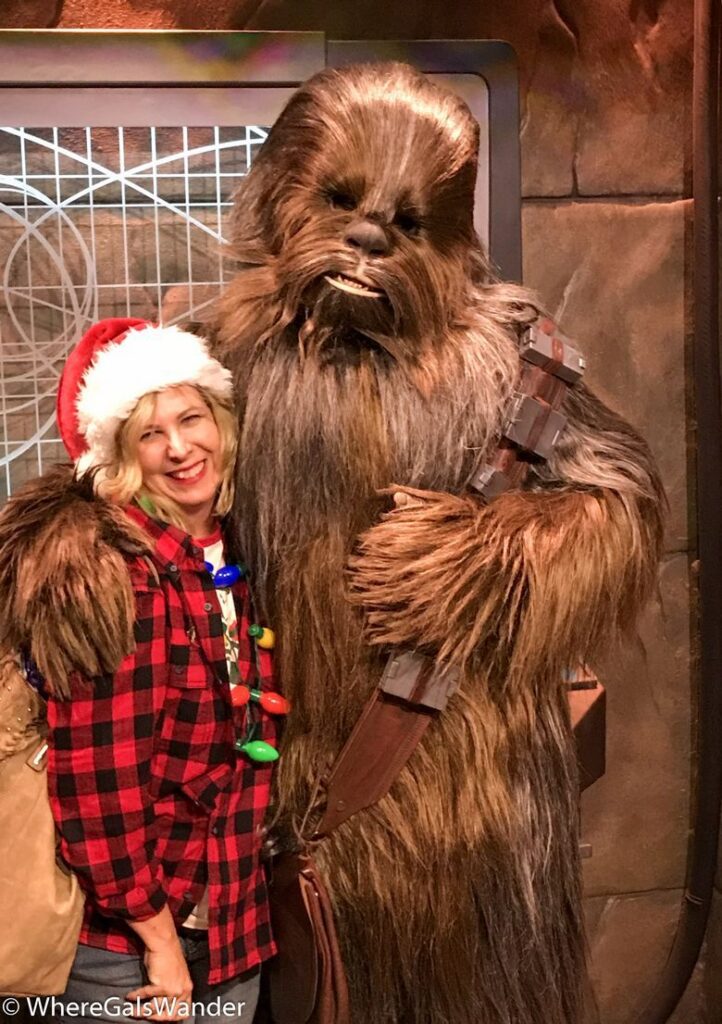 The Kind of Outdoorsy Christmas Celebrations
The Best Places to Get Outdoors to Celebrate All Kinds of Holidays

Los Angeles Arboretum. The Moonlight Forest Magical Lantern Art Festival. The Arboretum describes the event on its website as a family-friendly and romantic event. It's a great opportunity to experience the gardens in the evening. Also to experience the Chinese artisans from Sichuan create a night full of light and magic.
Visit Descanso Gardens Enchanted Forest
This is probably my favorite holiday event. My favorite best place to celebrate Christmas. Celebrate with different kinds of exhibits. Along a one-mile walk, 10 exhibits almost all are interactive. They range from mystical to whimsical without any commercialism. If you fancy a walk in the woods, this is where you should be. Go wander amongst the twinkling lights, glowing Chinese lanterns, singing trees and color-changing ornaments.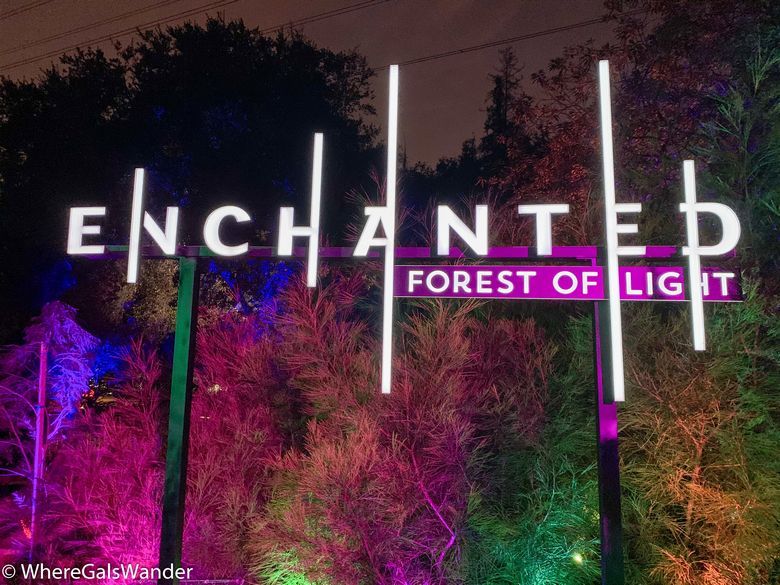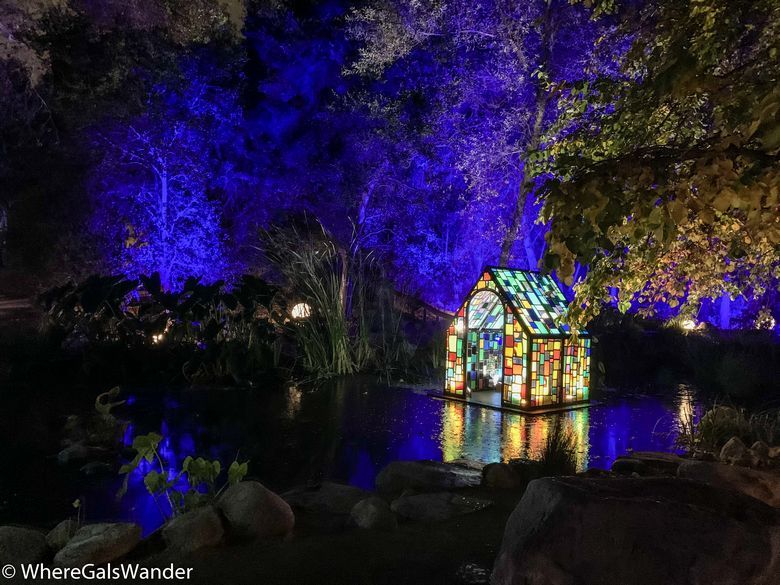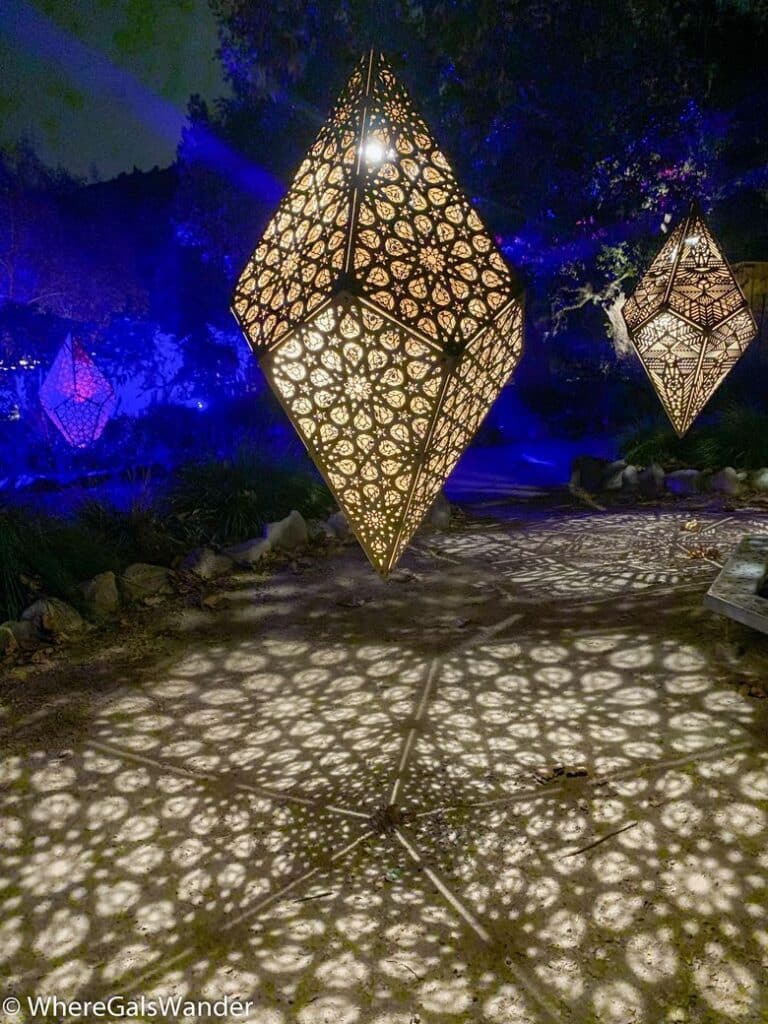 Los Angeles Zoo and Botanical Gardens Zoo Lights named by USA Today as one of the 10 best #ZooLights in America. Runs November through early January.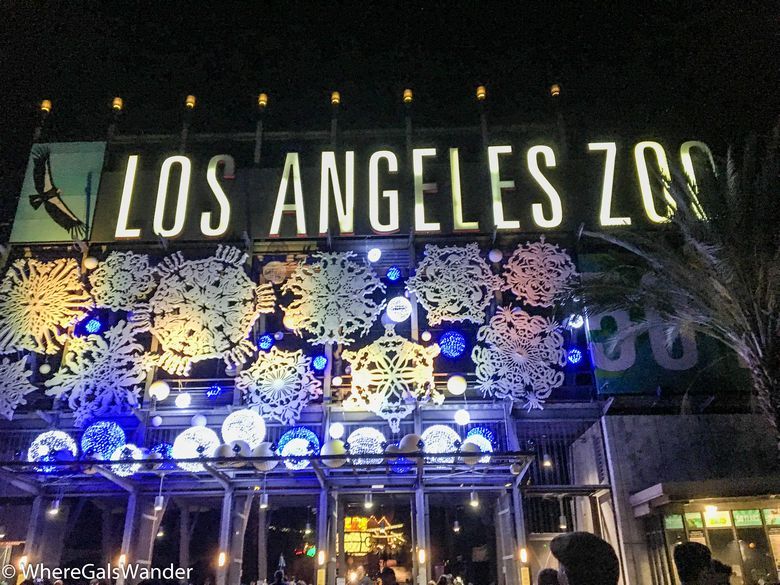 Christmas Celebration in Los Angeles- Kind Of
Big Bear offers the opportunity to "get away" from Los Angeles. Three hour drive and you are up in the snowy mountains. Many native to LA make this their holiday tradition. Rent a cabin, do some skiing, live the lodge life. You can also celebrate Christmas in July in Big Bear as well.
I Want A Glamorous and/or Quirky Kind of Christmas
You cannot celebrate all of Christmas in Los Angeles without the annual Hollywood Christmas Parade, or walk along the Hollywood Walk of Fame to see the decorations.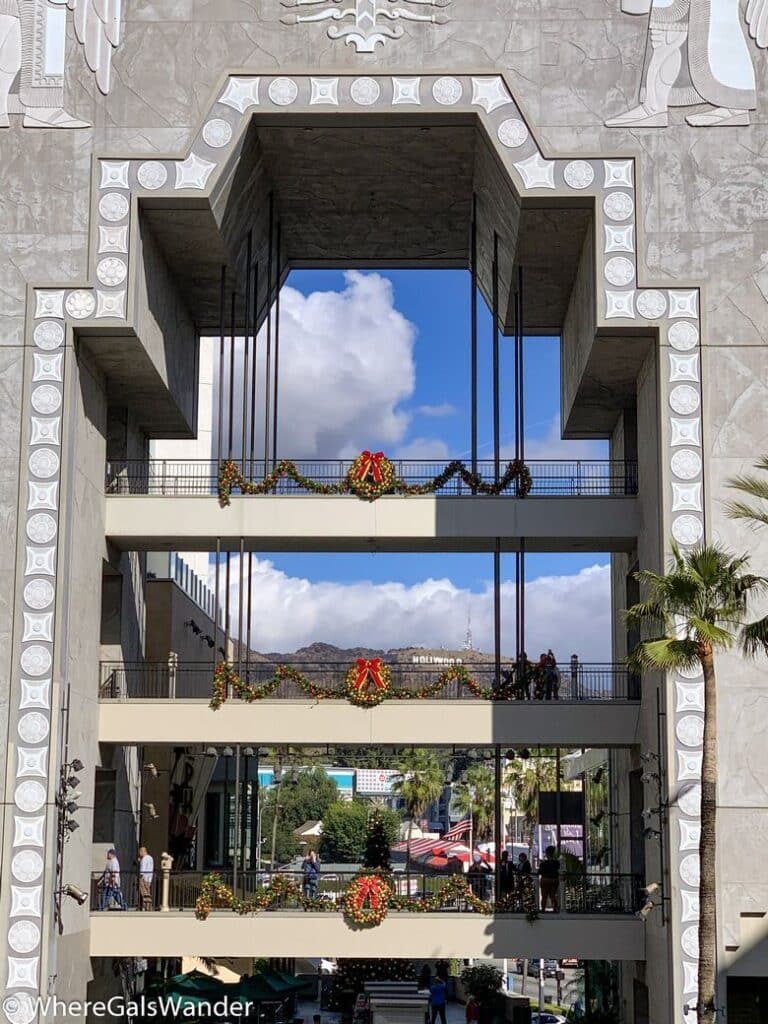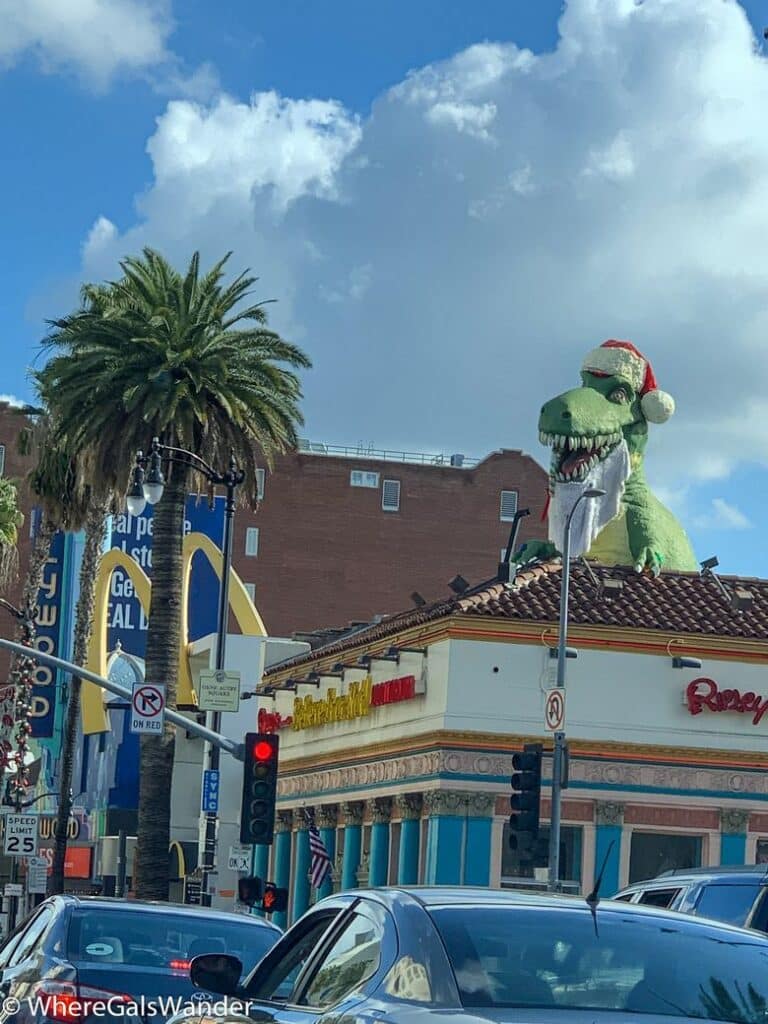 Los Angeles: The Grove has a tree lighting ceremony that includes celebrity performances, fireworks and thousands of lights. In the Grove's Winter Wonderland, Usually, snow falls every night at 7 PM and 8 PM, through December 25. The Farmer's Market is equal in its splendor and festivity.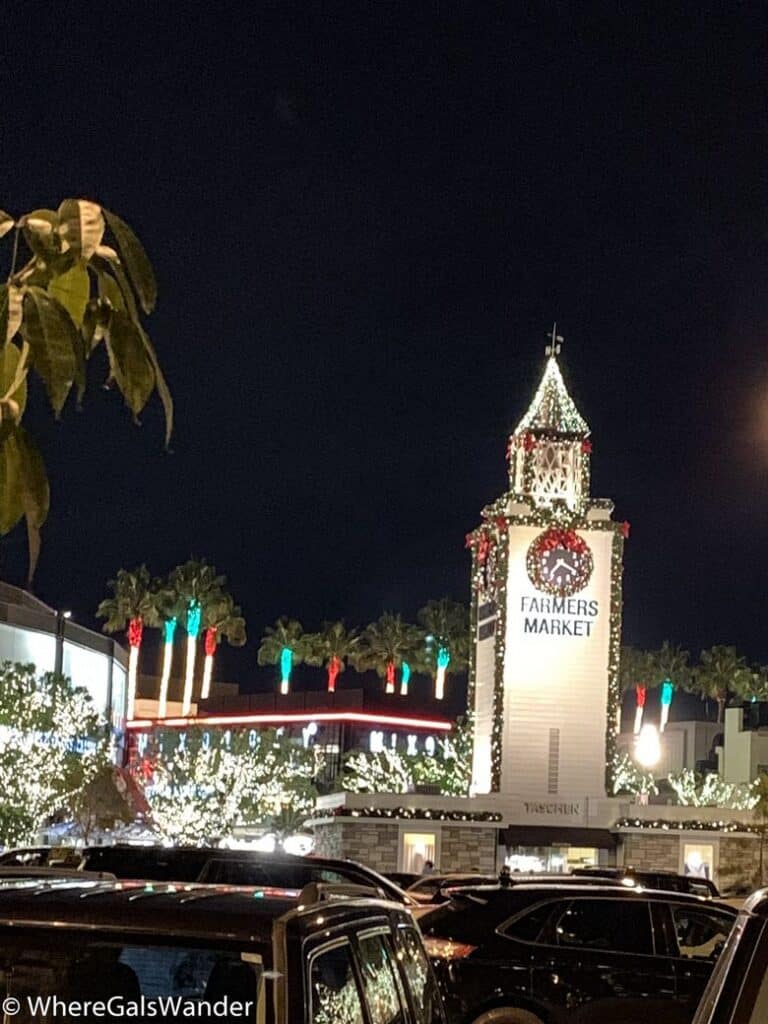 Best Place to Celebrate Christmas in Luxury
Church of Scientology Hollywood Family Christmas Party where at the L.Ron Hubbard Center can you see Darth Vader party with Santa Claus. And you can also possibly spot celebrities and play in real snow.

Beverly Hills: Rodeo Drive and the BOLD Christmas celebration #BoldBH- a holiday pop-up event and later shopping hours on Fridays and Saturdays. Certain weekends bring live entertainment, carolers, Mrs.Claus's trolley. Naturally there is an Instagram-able scenario photo op house.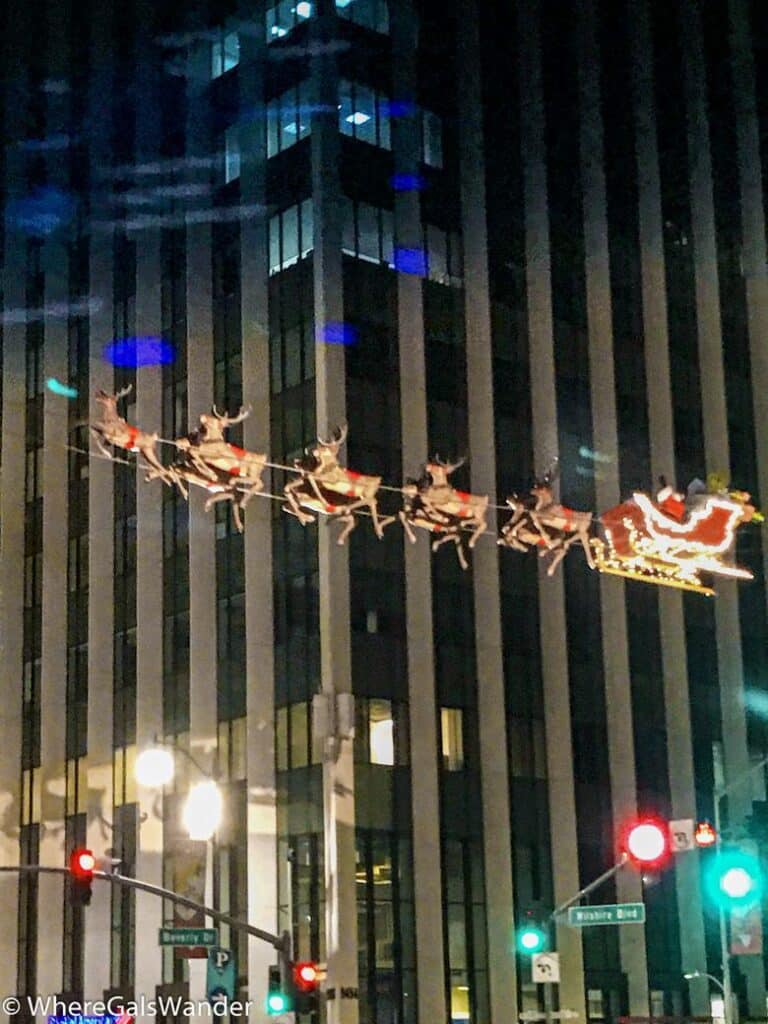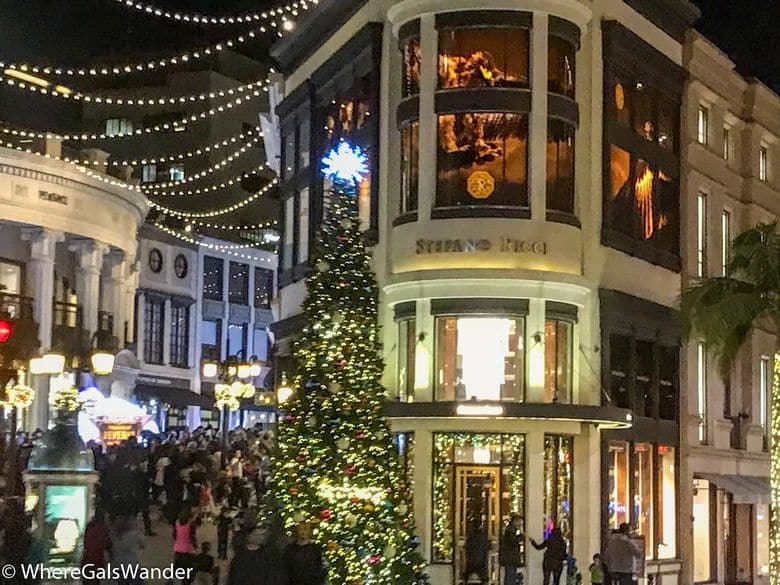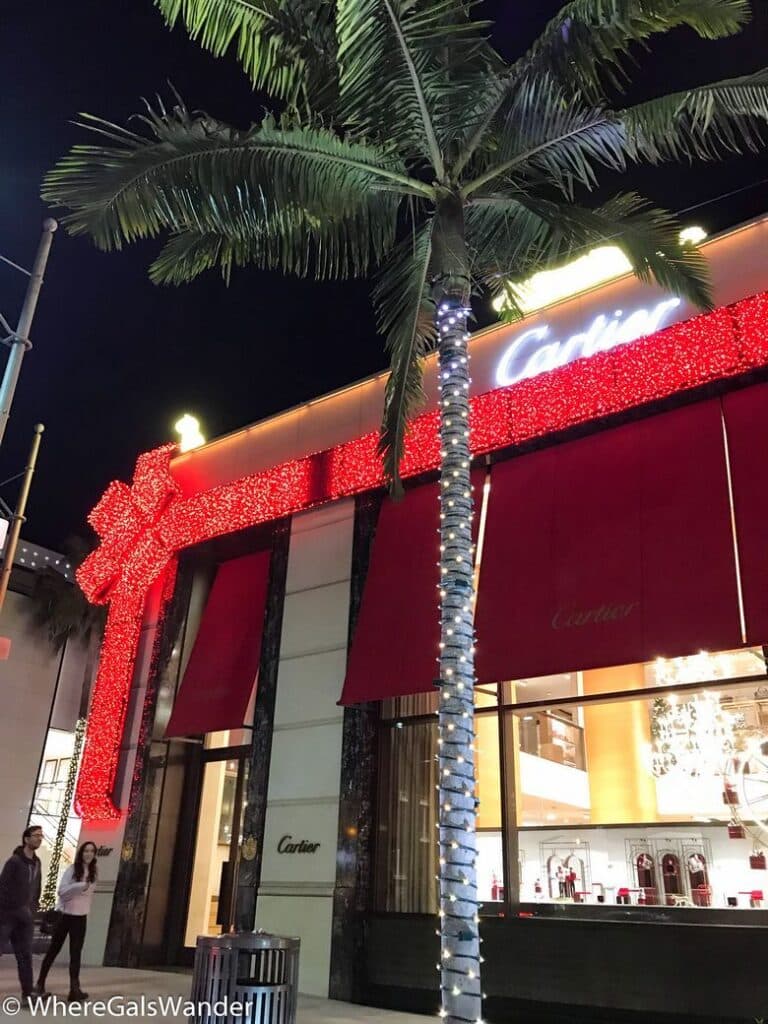 For the ultimate in classical Hollywood Glamour, you will want to be invited to a holiday party at the Hollywood Athletic Club. Founded in 1924 by Charlie Chaplin, Cecil B De Mille, and Rudolph Valentino, this was the hottest place to be. Hollywood celebrities like John Wayne, Mae West, and Joan Crawford were frequent guests. In 1949, it hosted the first Emmys.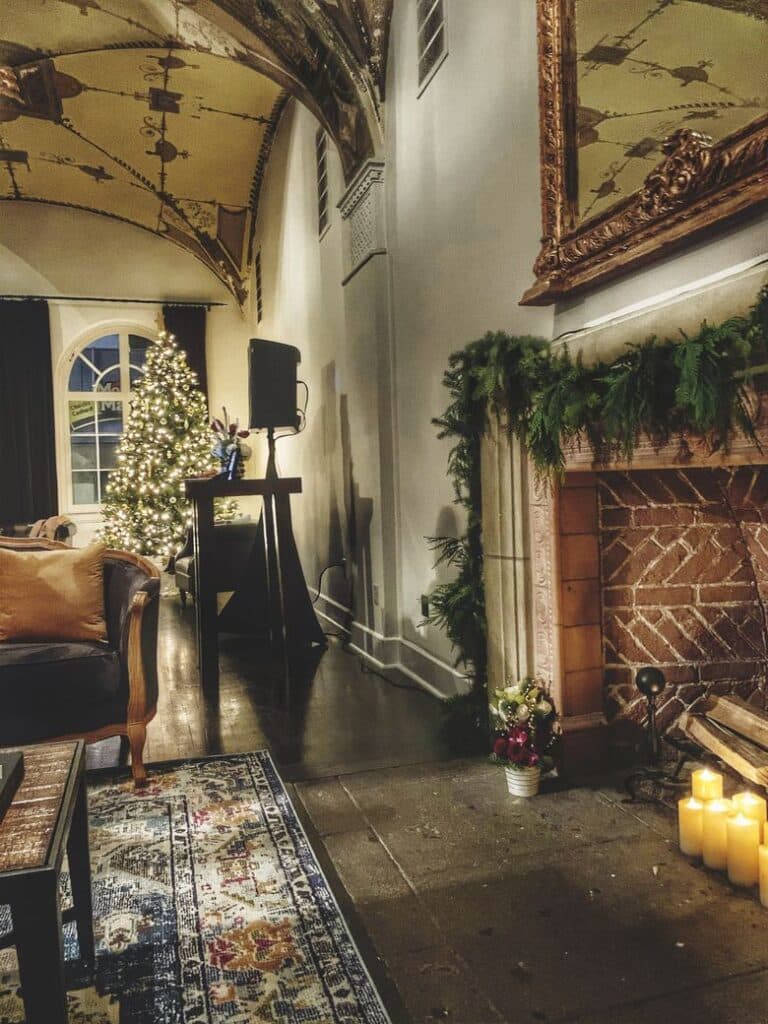 The Paley Center for Media hosts PaleyLand with continuous screenings daily screenings classic holiday TV shows served with complimentary hot cocoa and a visit with Santa. Which can also be classified under…
I Want an ALL Classical Christmas
Just a quick list of things to check out:
Holiday Rooftop Movies at The Montalban
The Walt Disney Concert Hall offers holiday sing-alongs and concerts.
Queen Mary Christmas & Holiday Ice Skating Event November 19 through January 1 aboard the historic and famous ship. Features an ice skating rink, marvelous Christmas displays, activities and more.
The Polar Express Train Ride the traditional favorite is now in SoCal.
Visit Santa's House at The Brand at Americana.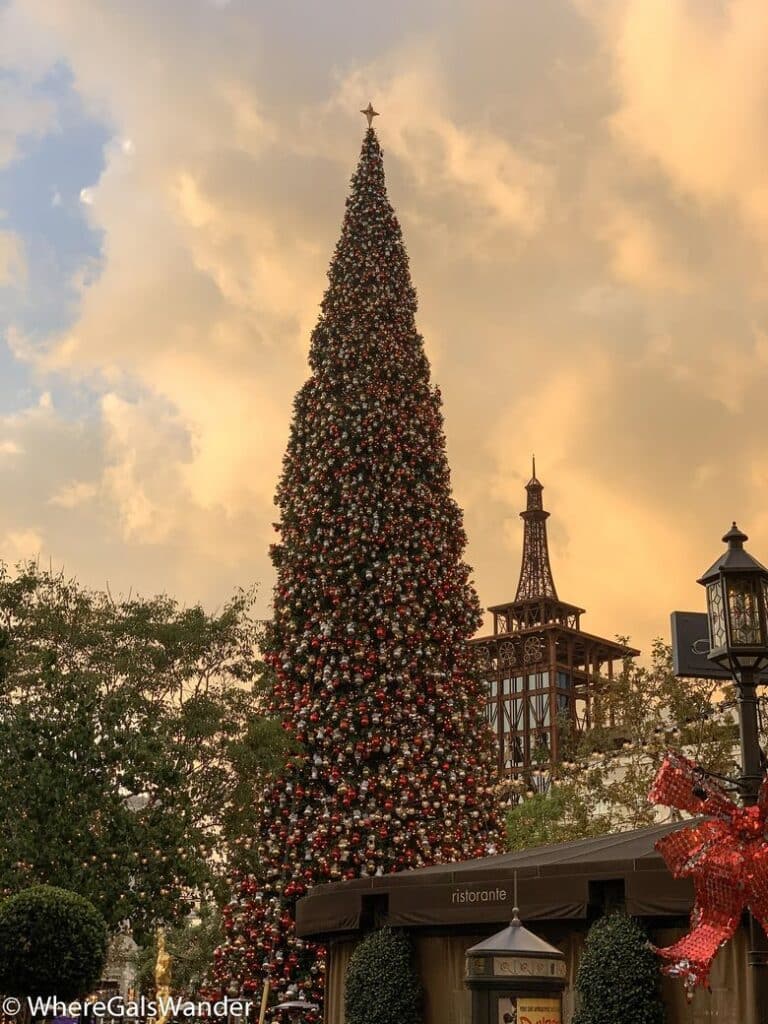 Celebrating Christmas on the Beach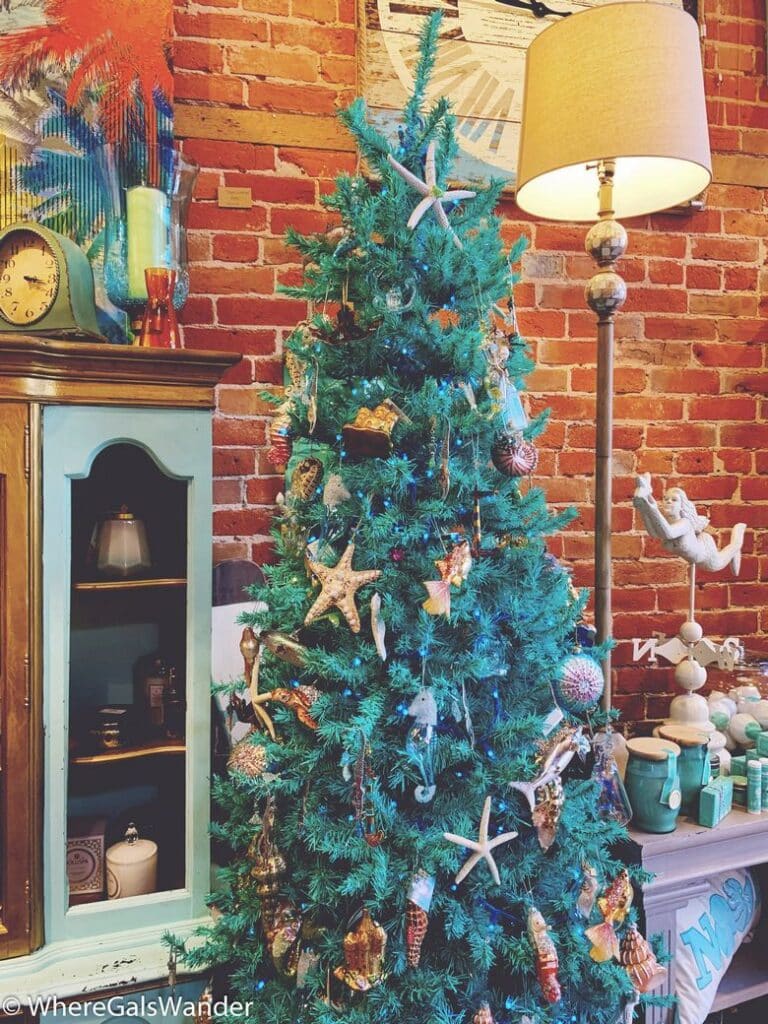 I just spotted Santa on Manhattan Beach, but here are a few other places he might just pop up:

Parade of Lights (Boats) and Holiday Caroling Cruises by Island Packers out of Ventura or the Lighted Boat Parades throughout Los Angeles and Orange Counties.
Other events can be found at the LA County Beaches & Harbor website

FREE Holidays at Shoreline Village at Long Beach with a lights parade, Santa and other photo ops.

Marina Del Ray Lights, Music & Movie Night at Burton Chase Park: watch Elf, listen to the carolers' and check out the giant snow globe! (FREE)
I Want to Experience an Artsy Christmas
Look no further than the Laguna Beach Sawdust Festival. The Winter Fantasy Festival runs weekends November through December.
The website promises "Experience unique artwork by 180 artists, live holiday entertainment, great outdoor cafes, art classes and demonstrations, petting zoo, Santa and much, much more! With amazing art gifts, thousands of holiday decorations and picture-perfect moments."
Other Suggestions for Celebrating ALL Christmas in Los Angeles?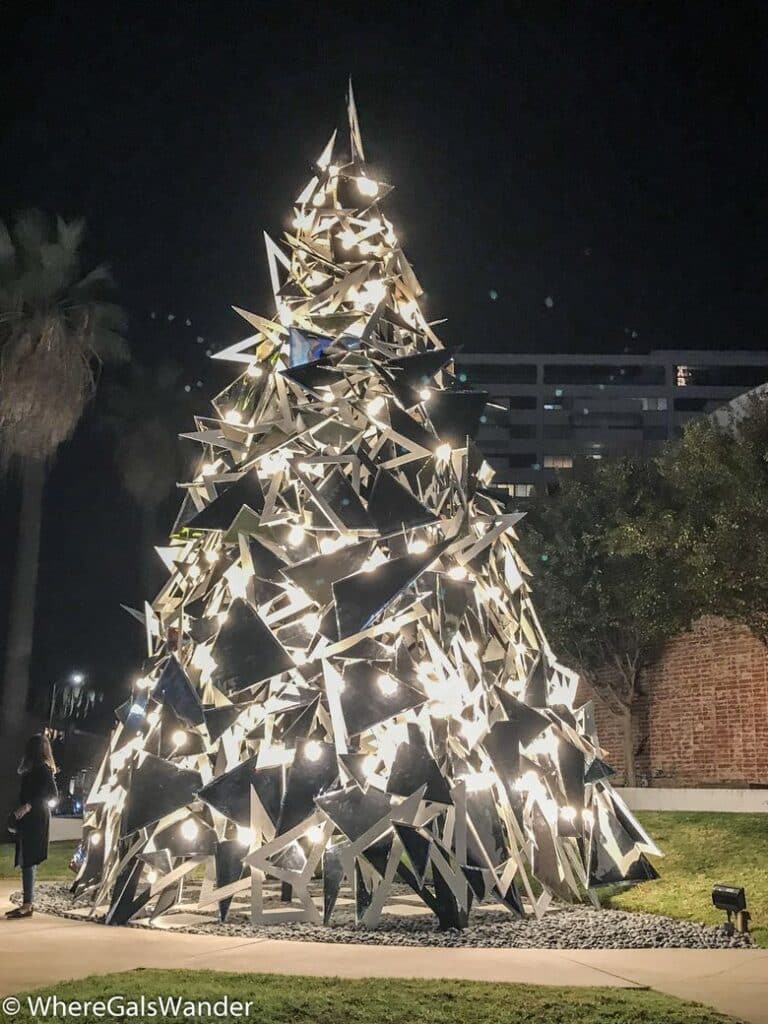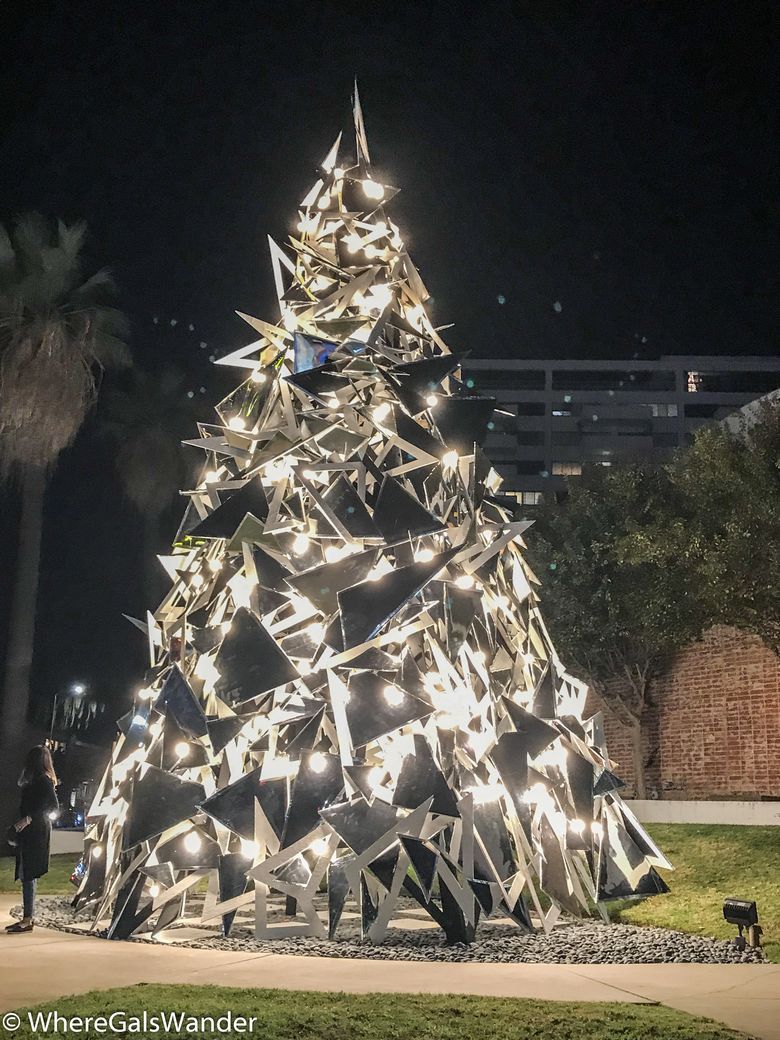 If you are planning on traveling into Los Angeles, make sure you check out our Travel Tips to Los Angeles for First Timers.
Drop us a comment below, or contact Zanne at [email protected]. We would love to hear your suggestions for the best places to celebrate Christmas or ringing in the New Year in Los Angeles as well!