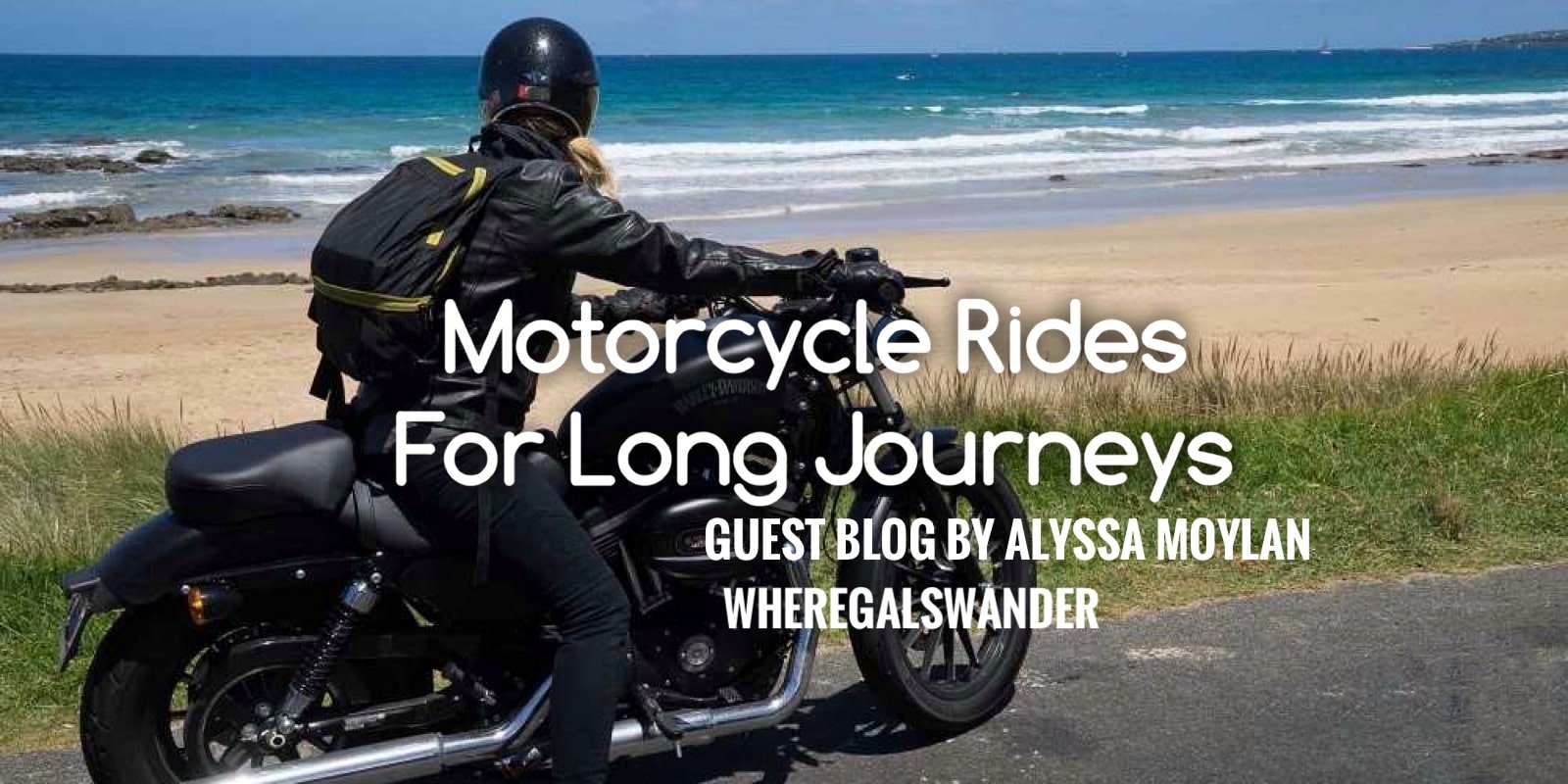 Motorcycle Rides for Long Journey: Details to Know
Guest Blog by Alyssa Moylan
Motorcycle riding is a passion for many. It is a dream to rush through the beautiful roads and highways and feel the wind on the face on your own bike. This relaxation that is gathered with this bike experience is out of the world. It will surely make you fall in love with the experience. Many bikers, mainly the youth, plan motorcycle rides all over the country. They fly from one place to another and continue their journey by surpassing roads, hills even glaciers and mountains. These are not only rides but memories of a lifetime. However, these amazing experiences can turn blue if you don't plan your journey properly and if you avoid small details of safety. In this article, we will discuss various measures that should be taken before going on long motorcycle rides.
Points to Discuss for Motorcycle Rides:
Plan Properly: Try to plan the next day from now as riding your motorcycle aimlessly will do no good. If you have a proper plan, then your trip will definitely be better, and you will have a better experience.
Luggage: Try to plan your luggage accordingly. Don't take lots of clothes and other stuff if you do not need them. As the weight will be on your back, you should pack your bag according to your comfort as the bag should not make your ride problematic with its weight and adjustment. The hard bags are better than the soft ones as they will not move very easily and will maintain stability.
GPS System: When you plan to go on a trip, it is not evident that you will have knowledge about all the roads. So, it is better to have a GPS system with you as it will guide you midway. You may not have people to ask on every nook. This system will prove to be very helpful as our phones these days are incorporated with advanced apps, so it is definitely good news for us.
Gear: You should not take gears which will not support you on difficult roads. The roads may be rough, and you might suffer problems in riding your motorcycle. So, you should carry proper gears for your bike and then only you will be able to fight every problem that comes in your way.
Spare Parts: Another important aspect is to carry spare parts of your motorcycle. As the roads are not proper, any problem can come at any time. If you don't have spare parts, then you might have to wait for a long time to fix the problem. Spare parts can prove to be a blessing in disguise, so it is a necessity to carry these parts.
Hydration Kit: If you ride over mountains which are on high altitudes, you might get dehydrated and need water or other liquids like glucose. If you have a hydration kit, then you will definitely be assured that your thirst will be satisfied, and it will not disrupt your trip.
Helmet: This is extremely important to buy because it ensures your head safety and is mandatory in many regions across the world. You must always buy a good quality helmet.
Cash: Try to carry a good amount of money as your safety cash as you can be in trouble and need money. If there is no cash with you, then you cannot fix it easily as you will definitely need money to surpass the problems. This cash will not be a waste but a companion which will help you from difficult times.
So, we can see that these points are very important that should be kept in mind before going out on motorcycle rides for a long journey. These rides are the best but should also be planned and important precautions should be taken.
Author Bio
Alyssa Moylan is an ordinary woman from Australia, a writer by day and a reader by night. She writes on various topics like home improvement, business, lifestyle, health, travel, and fashion. Alyssa likes to think of ways on how to solve daily life problems of people. Follow her on Twitter to stay updated.
Follow Me Elsewhere: