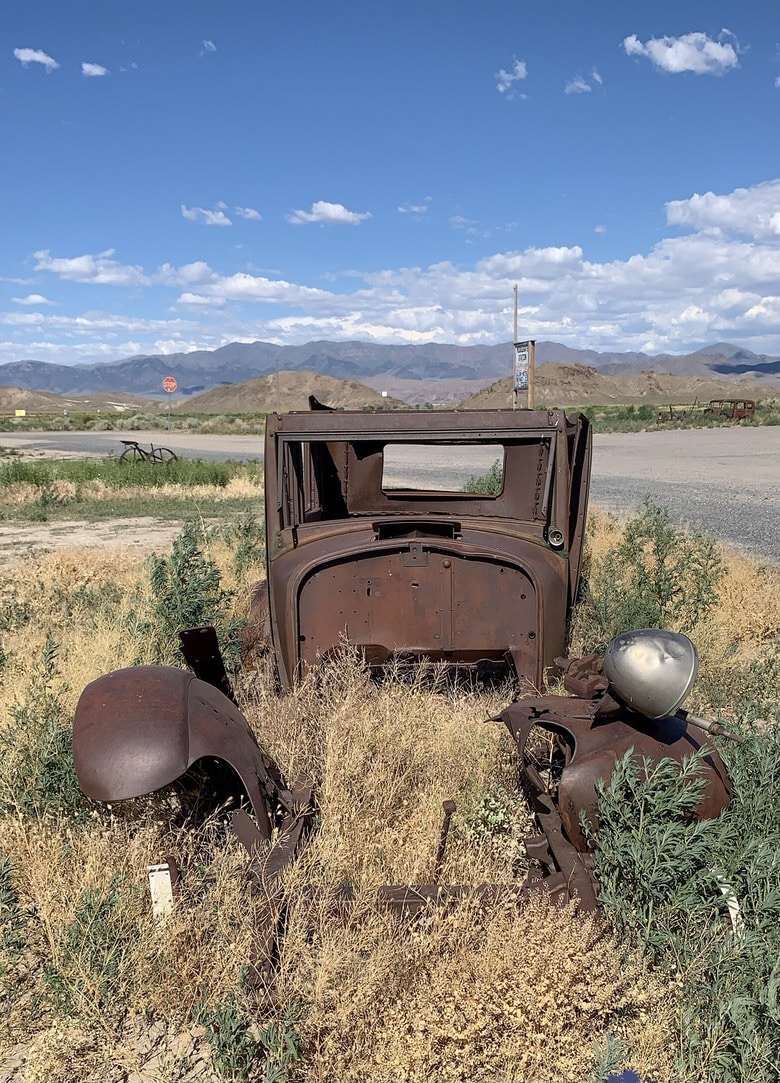 How to Wander The Loneliest Road in America, otherwise known as Highway 50 Nevada, may not sound like an adventure at first. Let me tell you why I decided to take on the "I Survived The Loneliest Road in America" challenge. It's something that suits that Nevada attitude of "Don't Fence Me In" when you drive Highway 50 Nevada across the state the entire state. The purpose of road trips used to be seeing the open land, the diversity of landscapes and scenery. You used to try to find people to meet and hear their stories. Really understanding "roadside quirky" after you have seen it for yourself. Well, wandering the loneliest road remembers those times. Highway 50 Nevada is the Ultimate Road Trip for wanting to really feel free.
I was invited by another blogger to join her on her summer version of this adventure. We had met a couple of months ago hiking in the Valley of Fire in Nevada and struck up both a conversation, shared passion for travel, and a friendship. In exchange for me taking portraits of her and companionship, we embarked on an epic road trip.
First Step on How to Wander the Loneliest Road:
Don't Fence Me In
It implies traveling through desolate lands, alone, from California to Utah with nothing to see and nothing to do. There are signs and campaigns around "I Survived The Loneliest Road" Highway 50 all over Nevada. It came from an article in Life magazine back in the 1980s. The theme was "I don't recommend it". This tagline plays on the survival factor and road trip novelty. My response? You can't tell what to do. But wandering The Loneliest Road attracts more those who want that challenge of survival or the solo traveler. It attracts those who may want the experience of just being in harmony with the open road
Are you ready to wander and hear the tale of how two gals wandered and conquered the southwest?
Day 1
We flew out of LAX, which as usual, was hot, crowded and crabby. But once aboard our Southwest Flight, we were geared up to let the adventures begin!
Carson City, Nevada
It was my first trip to Carson City and I loved it. What an amazingly warm welcome we received before we even hit the town. Even the sign welcoming us set the tone for a wonderful introduction to northern Nevada. We checked in at the Hampton Inn and we felt right at home thanks to both the fun travel decor and Hannah at the front desk. I love starting a trip when it begins with meeting people who are genuinely nice and sincere. That's the thing about travel. My worst travel experiences have either been transportation or people related. (Maybe that's why The Loneliest Road has such appeal?)
I really recommend that you check it out if you visit. The complimentary self-serve breakfast buffet was like a legendary vegas brunch on a smaller scale. I appreciated it started at 6 AM because we had a pretty full day.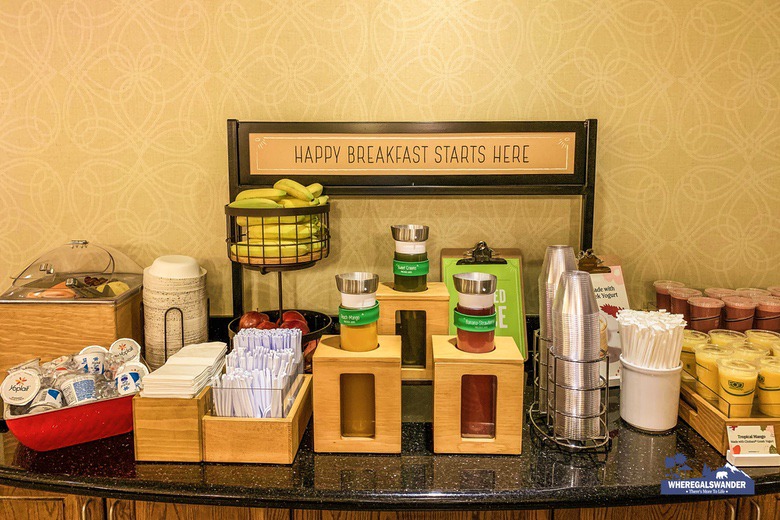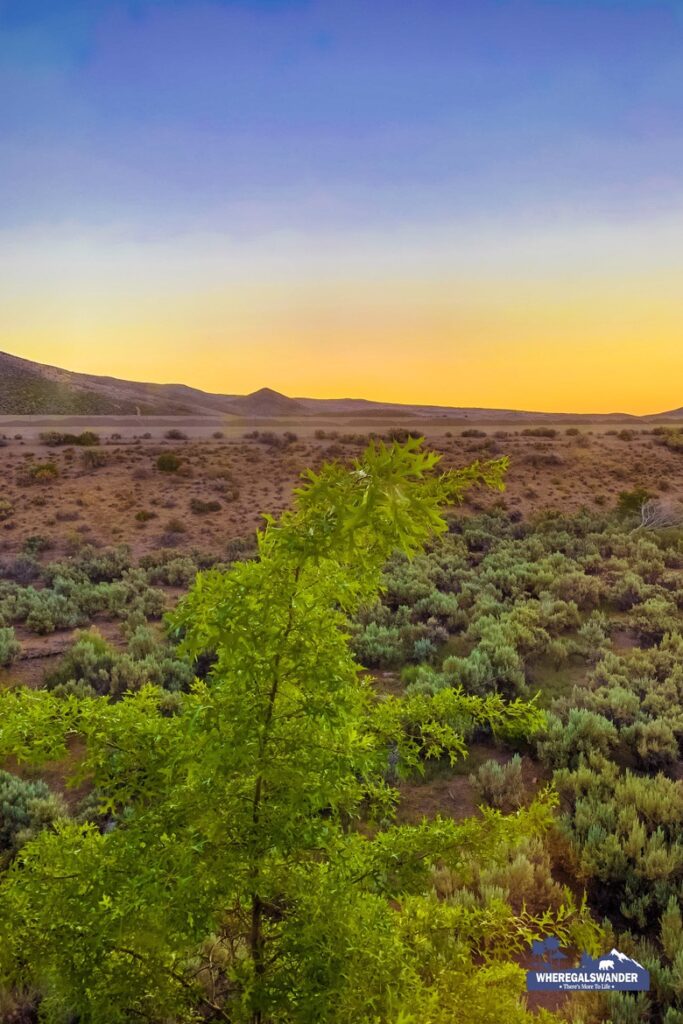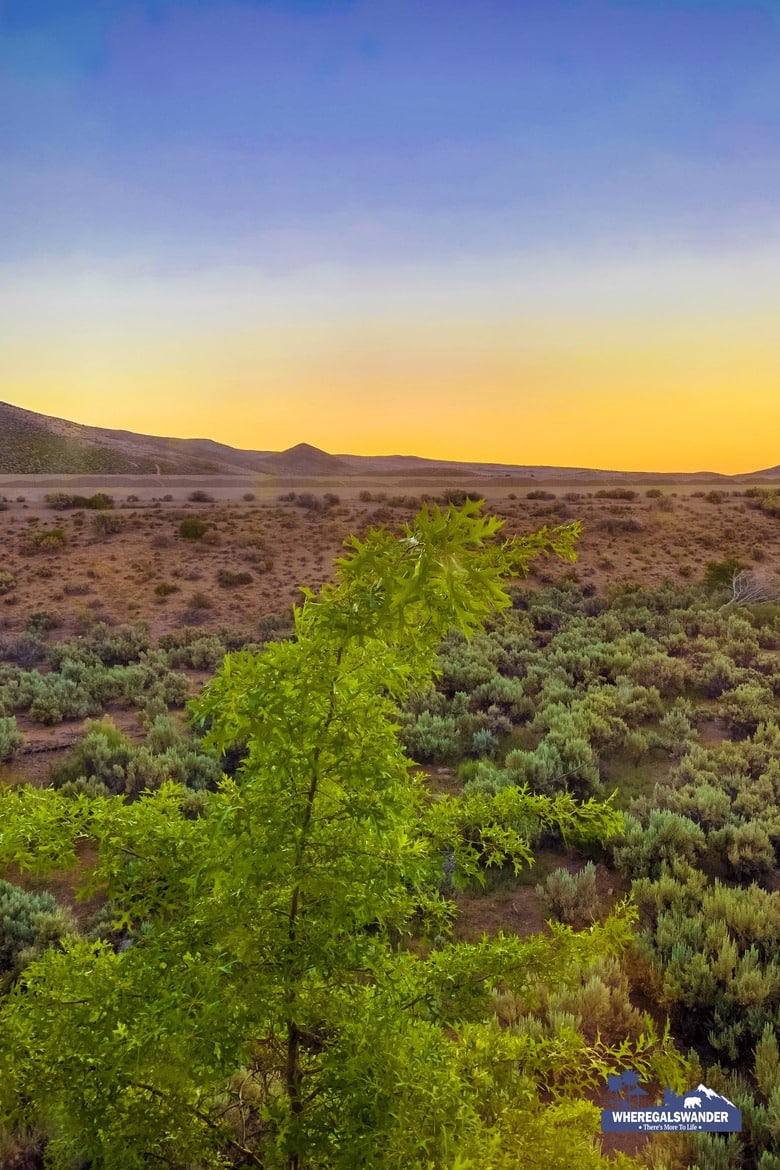 Beginning to Wander the Loneliest Road
We started off driving through Carson City, taking in the charm of the town. When you wander on the I Survived The Loneliest Road in America Challenge (yes, its the official name for Highway 50 Nevada) you can start off with a passport and have it stamped along Route 50 in specific towns, beginning with Carson City.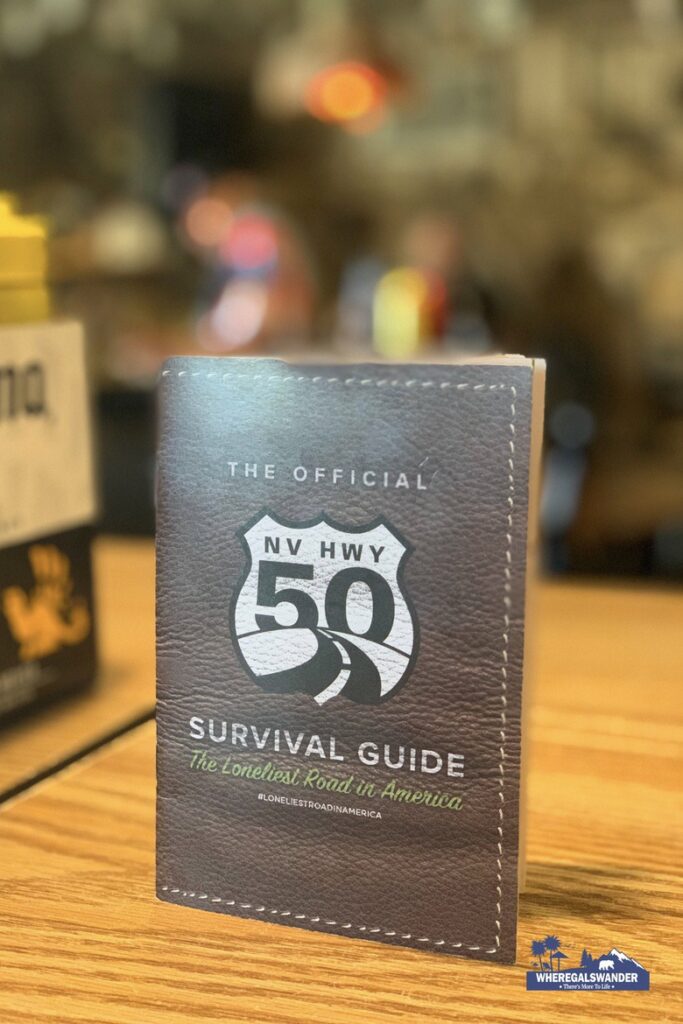 Hiking the Carson City Area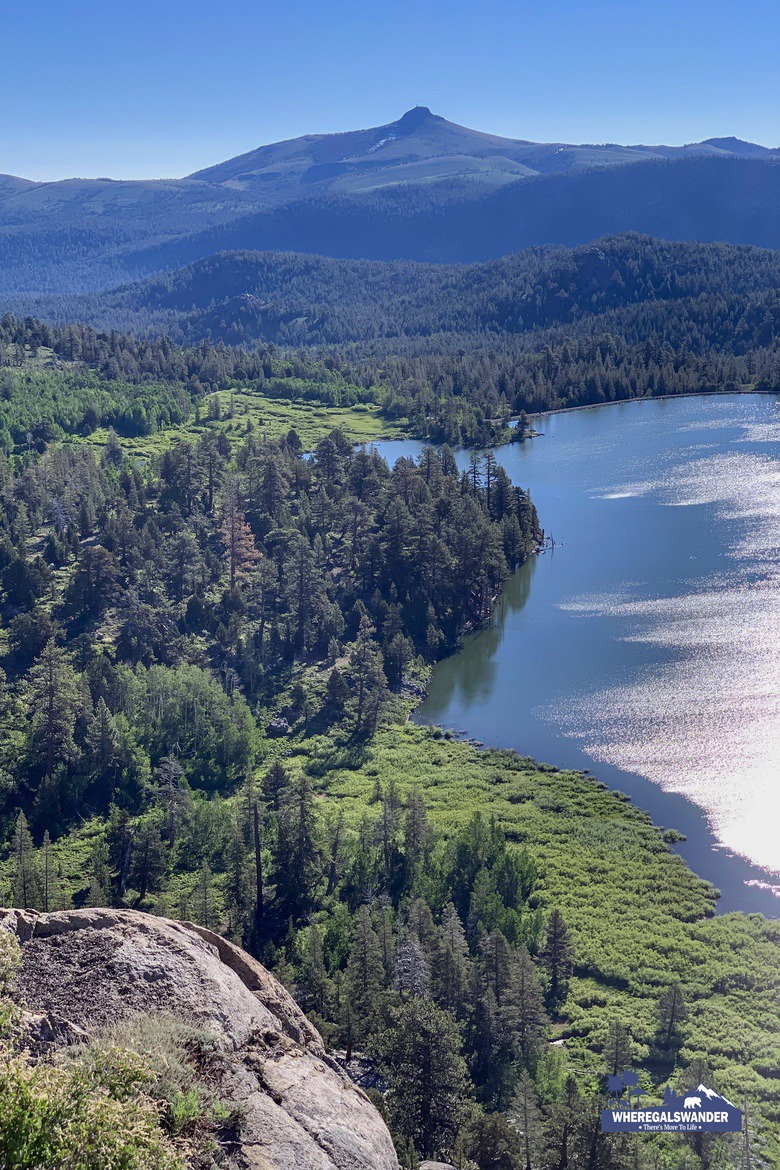 Carson City suggested we then take in the beautiful scenery in the region. Technically, this is off Highway 50. but if you are in Carson City this is a great destination to check out!
It was a perfect early morning hike on the trails. It started off cool, but as the sun warmed the mountain forest, we still saw large patches of snow quite often. Even in July when we reached 70 degrees as we hiked. Then we headed over to the Meiss Trailhead in the El Dorado National Forest. After that, we headed back to Carson City to check out the Centennial Park. Check out how blue the sky was!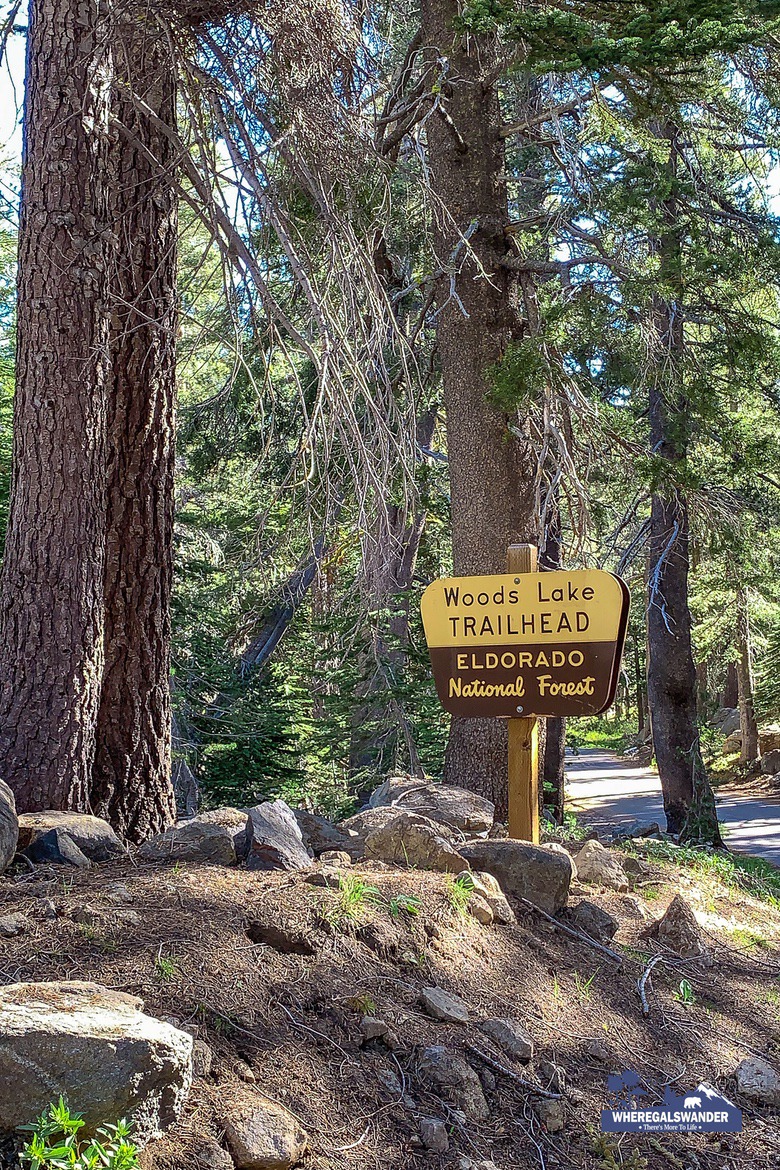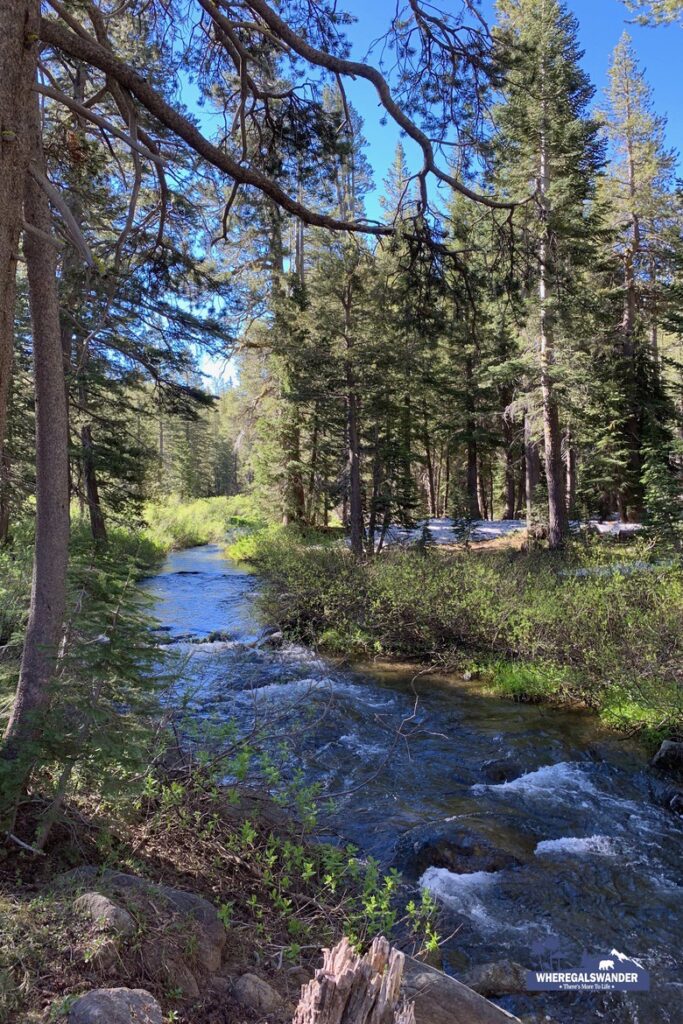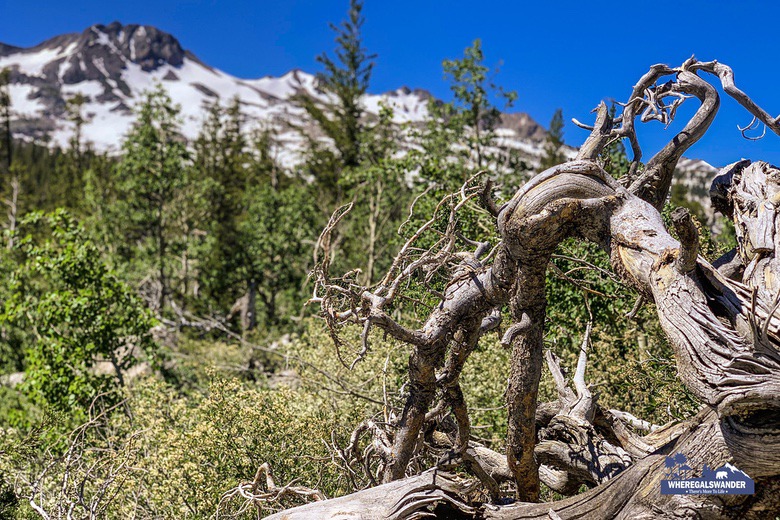 The Pony Express, Highway 50 Nevada
The next stop was Fallon to gas up and get that I Survived The Loneliest Road in America, Nevada passport stamped!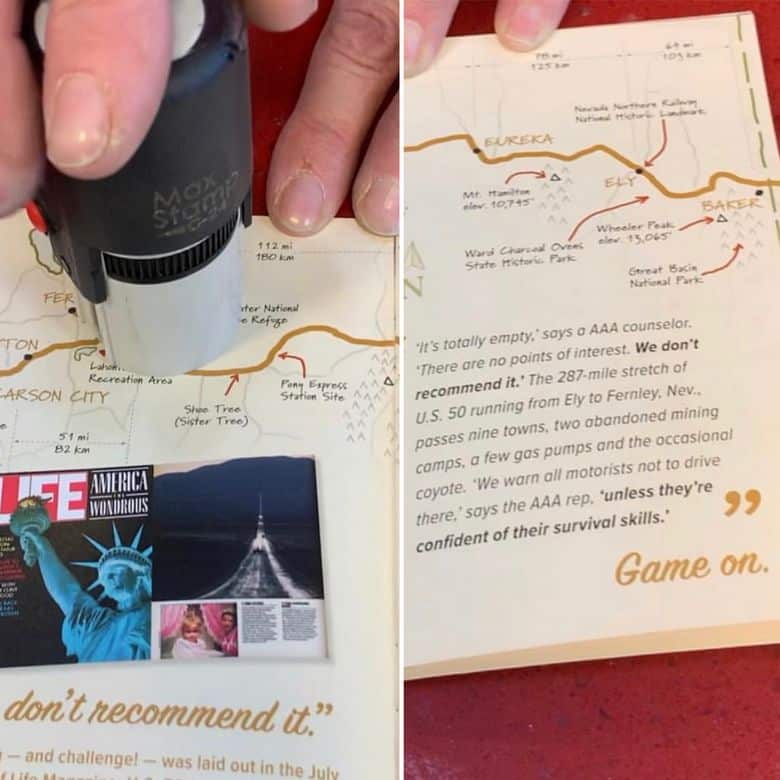 Then the Sand Springs Recreation area and the six-story-high singing (yes, singing) sand dunes. Highway 50 also traces the original Pony Express Route. The Pony Express ran from 1860 to 1861 delivering mail by horse between Missouri and California and followed Highway 50 for part of what is known as the Central Overland Route. It ran for 404 miles through the heart of Nevada. Here at the recreational park you can find both the historic marker for the Pony Express Station, as well take on trying to sand buggy up these dunes.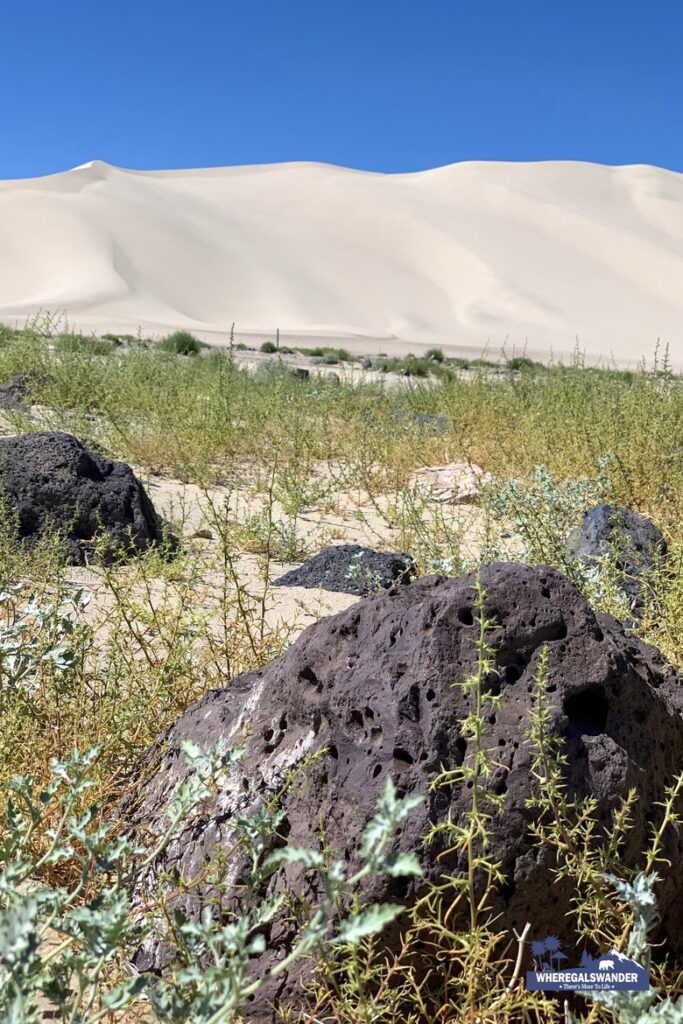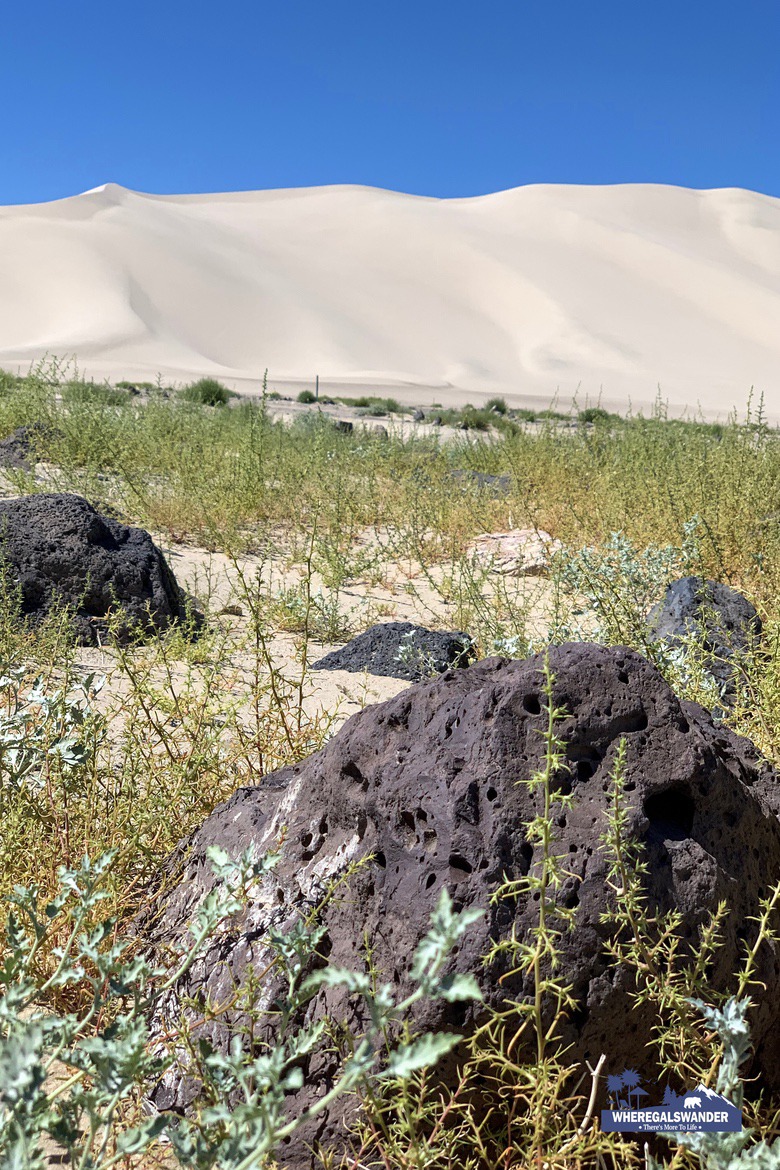 And then more open road. And more open road after that. Until we reach…Middlegate, Nevada and The Monster Burger Challenge.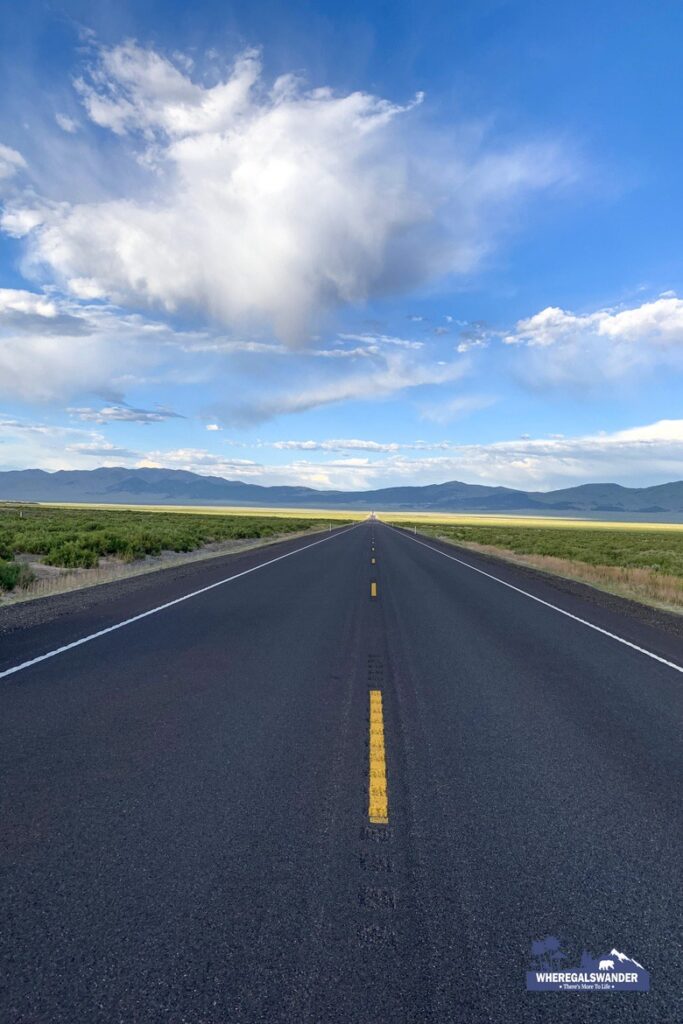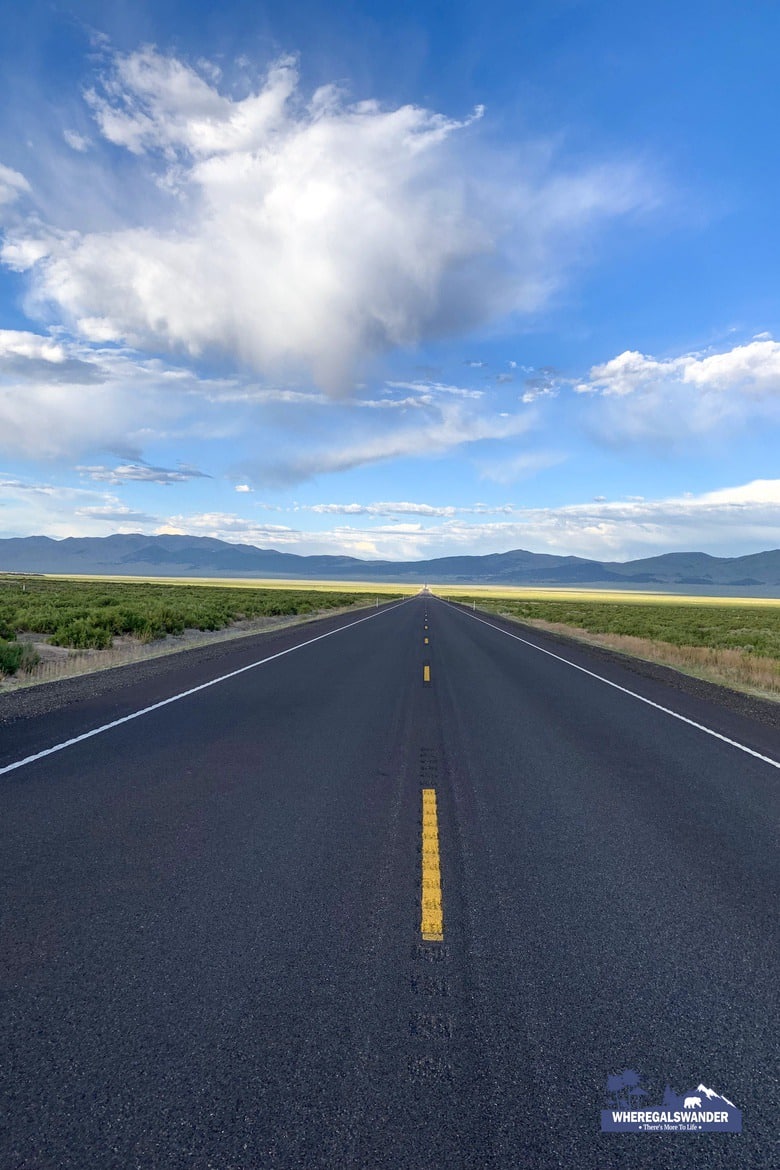 Middlegate, Nevada
Driving through Middlegate is a blink and you'll miss it experience. But it's worth taking that turn into the Middlegate Station Bar and Grill. My travel companion, The Southwest Conqueress attempted to take on this Monster Burger. The Burger won.
Spenser Hot Springs, Nevada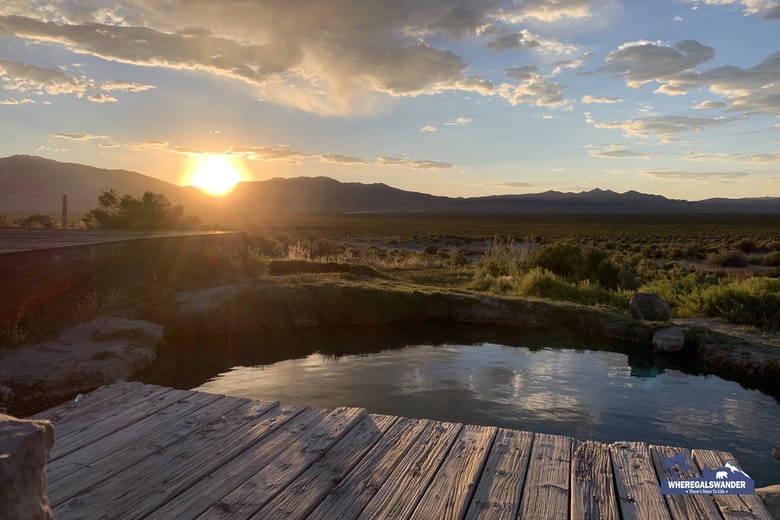 Spenser Hot Springs, Nevada
We were racing against the sunset trying to arrive at the Hot Springs before dark. The goal was to get there to watch the sun sink into the mountains while surrounded by desert beauty. We found a large Hot Spring and was excited to see we had it to ourselves. I've always (ok a long long time) have wanted to see what these Hot Springs are all about. It's basically, well, like a sinkhole, where the warm geothermal springs underneath and fills up the natural pool with warm water, about 90-100 degrees, like sinking into a warm bathtub. Made of mud. It's awesome. It's a really freeing feeling, just being out there, alone, looking at so much open space, being one with nature.

As I climbed out of the hot springs, the sun was setting and the wind picked up. The desert cooled off quickly, and I began to shiver almost immediately. I was smart enough to bring a small towel, but that only picked up the mud I took out of the hot springs with me. Still feeling in the moment with the entire desert to myself, I changed out of that swimsuit right then and there, just me and the horses in the free, open land. I definitely recommend it as a "once in a lifetime" experience.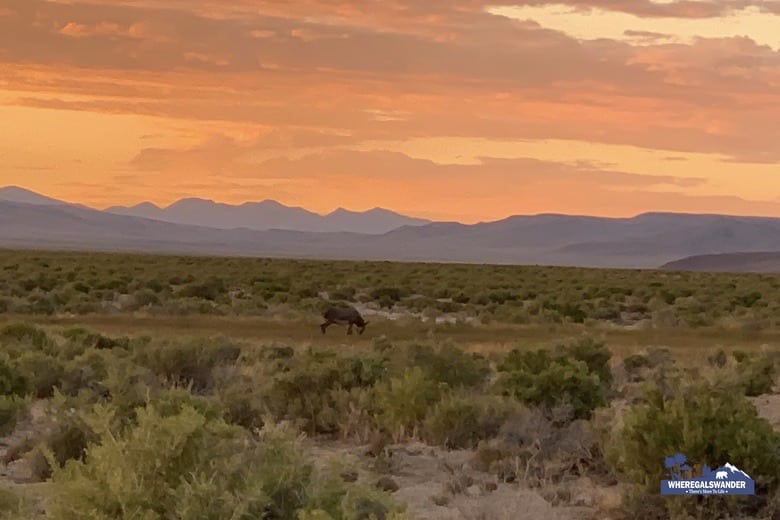 Sunsets and Wild Horses
To make an incredible moment even more special, a herd of wild horses and burros came casually strolling through the brush. The sky began to turn to fire streaked with the most vibrant reds, pinks, and deep oranges. The photos can't even begin to capture the beauty, shared below, completely unfiltered.
Road Tripping to Kingston, Nevada
When we had a chance to stop and take a breath, I found the people we met were so very nice, and friendly. Our little Bed & Breakfast, The Miles Inn Lodge, had a charming room for us. When we arrived, there was a concert/comedy show/karaoke session going on, all led by the same performer! The guests and friends were all seated around the patio on a perfect late summer night. Lights strung across the yard, and Candice tending bar when she wasn't singing Def Leppard. One local shared with me stories of working in the coal mines, just as his dad, his grandfather and his son all have. We heard tales of Area 51, and singing and laughter.
It was such a welcoming group. It made me think of my Midwestern roots and the Flamingo Parties we used to have. They invited us to join them Sunday morning for breakfast and church, but we had our final stretch of Highway 50 Nevada to conquer. When I woke up with the sunrise, I headed out to explore the town of Kingston.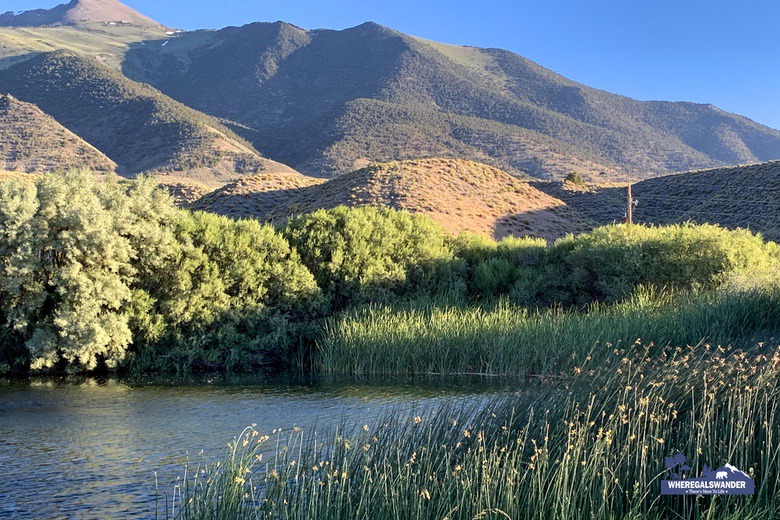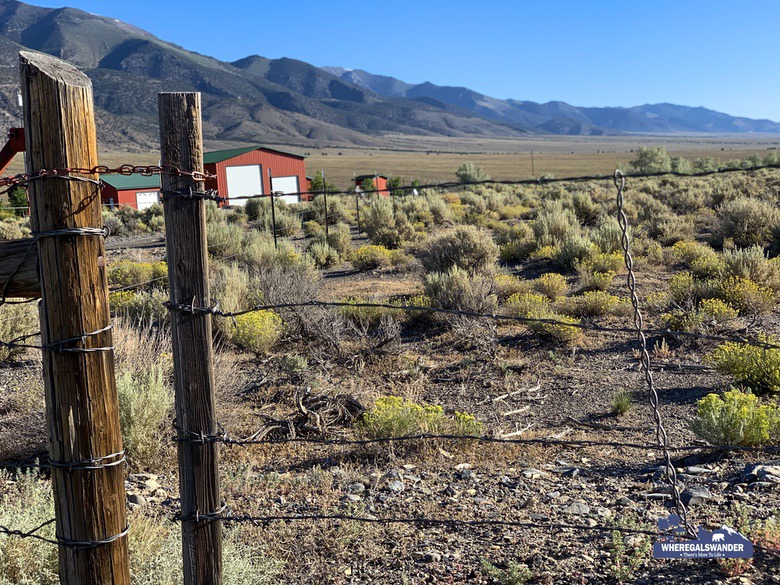 Wandering through Eureka, Nevada
Another passport stamp spot on our Loneliest Road Passport book, but of course, it was Sunday. So it was closed. But in our hearts, we checked it off of our list, filled the tank with gas, cleaned the bug splattered windshield again and headed out.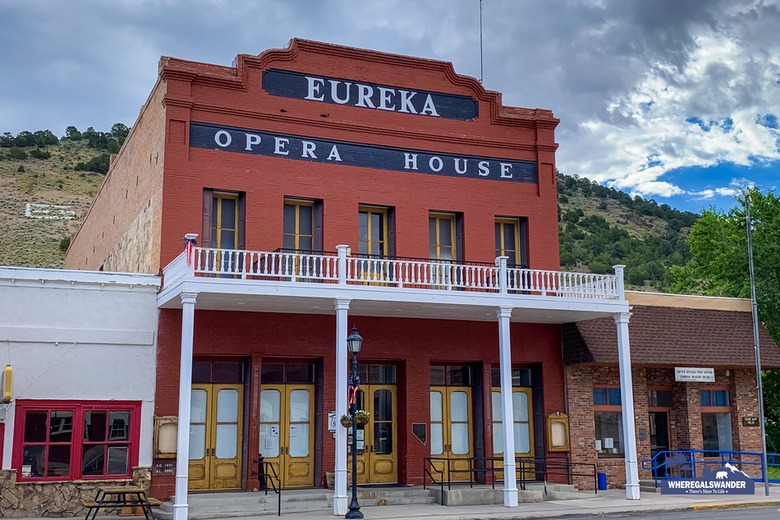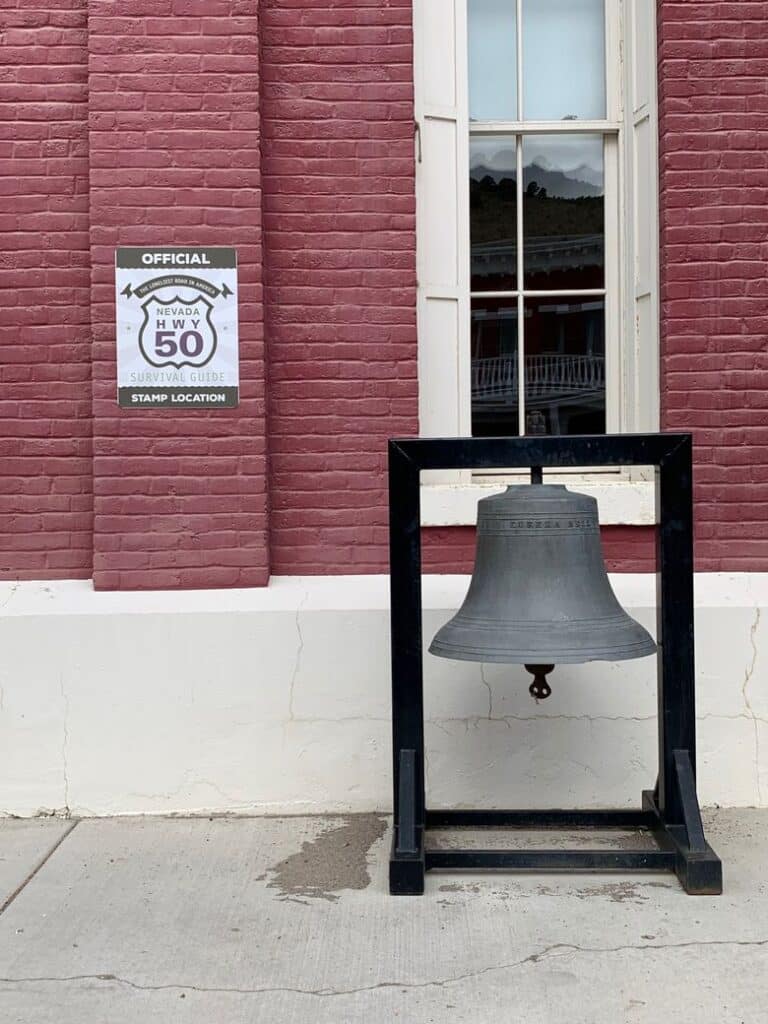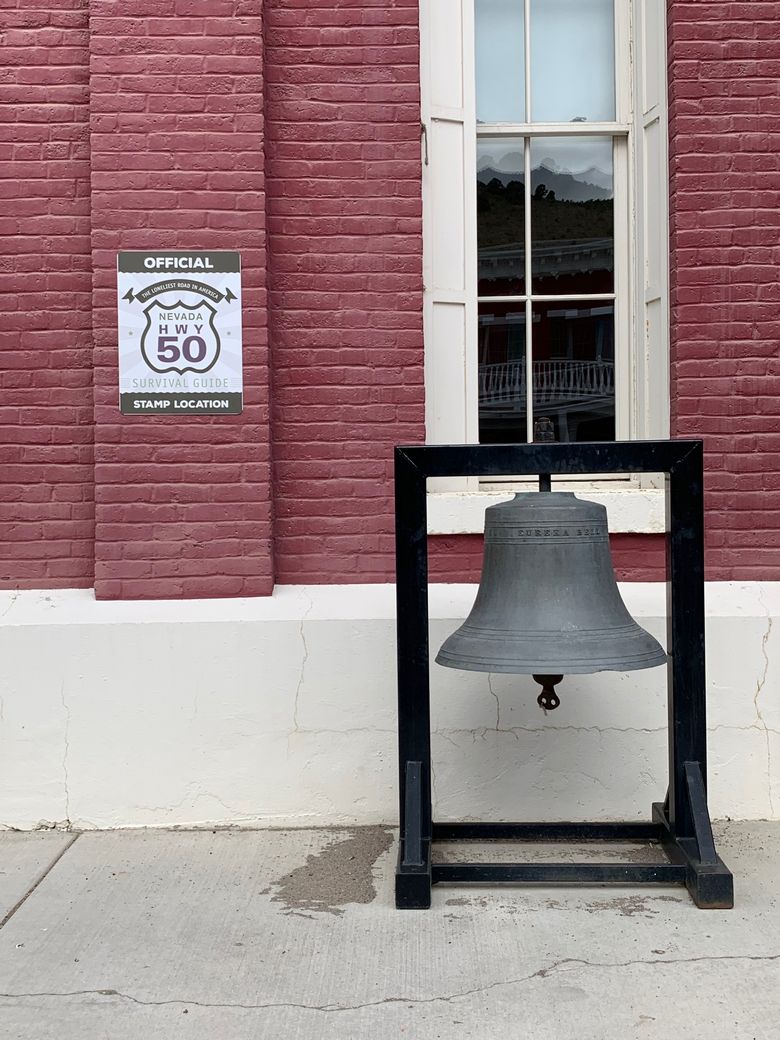 Ely, Nevada
Ely is on the final stretch of Highway 50, and then the next town being Baker, the final stop on the trail. The entire area of Ely is an outdoor lover's dream. I gasped as we rounded the highway and those majestic mountains came into view. Ely has a variety of state parks but is also the home of Great Basin National Park. Ely is also full of history being an original stagecoach stop as well as is still home to a preserved, running 1900's steam engine railroad. And we saw another herd of wild horses!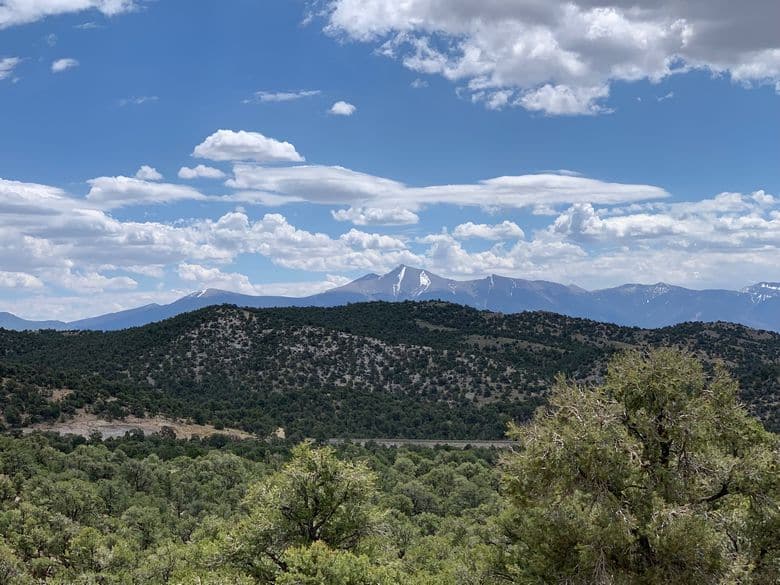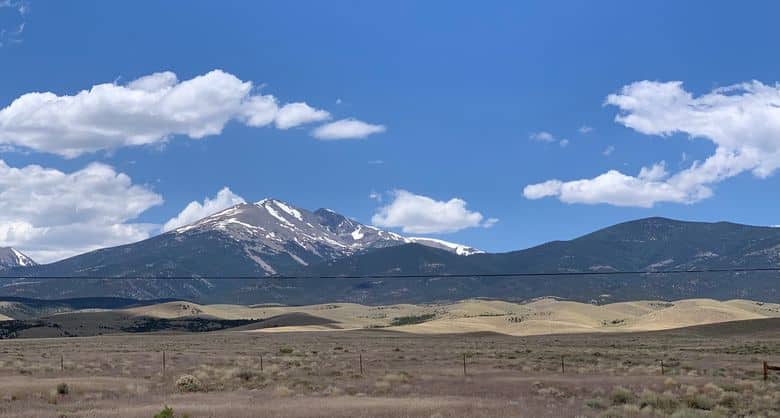 How to Wander the Loneliest Road to Great Basin National Park

But you know the way to this Gal's heart is a National Park. Unfortunately, we had a flight to catch out of Las Vegas that evening back to LA, so we couldn't spend more than a couple hours here, but we did check out the Lehman Caves-which were amazing! The tour and photos from Lehman Caves at Great Basin National Park coming soon in another blog post shortly.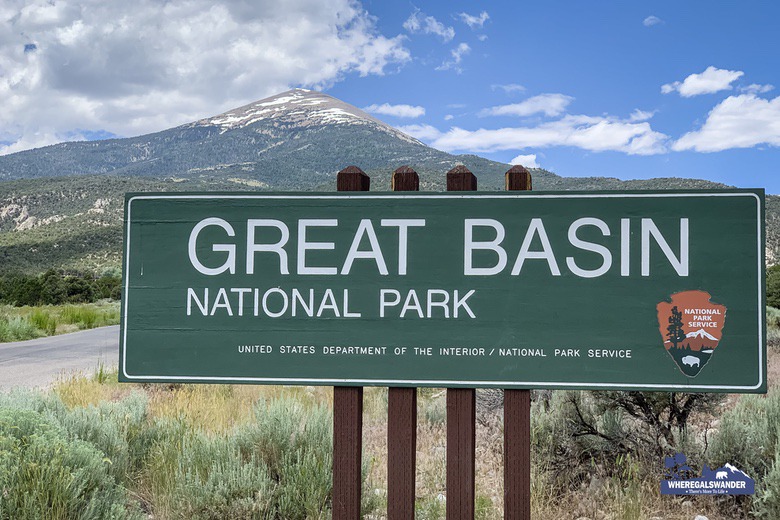 And then it was a four-hour drive back to Las Vegas and a quick flight back to Los Angeles. But don't just read about wandering the loneliest road in America along Highway 50 Nevada. Go drive it yourself. Go see the places. Hike the trails. Eat the Monster Burger. Meet people. Go back to remembering what a road trip was supposed to be. I have another blog post talking about Why Road Trips Are Important.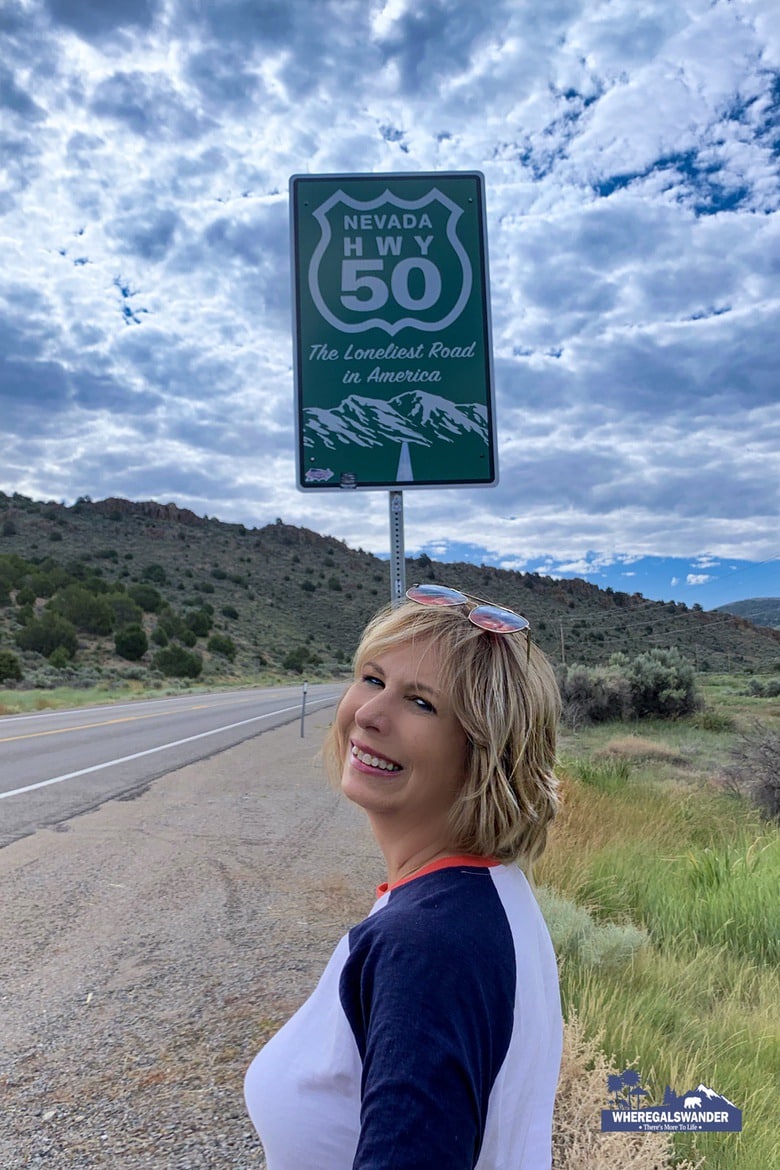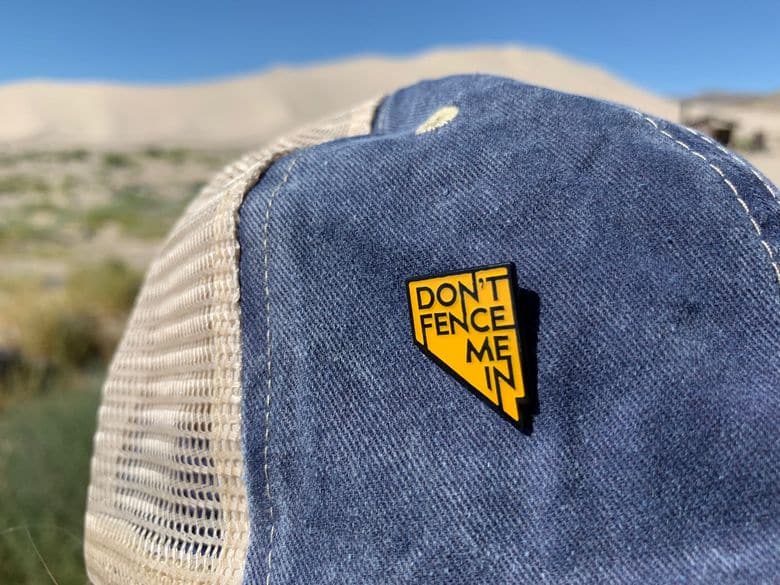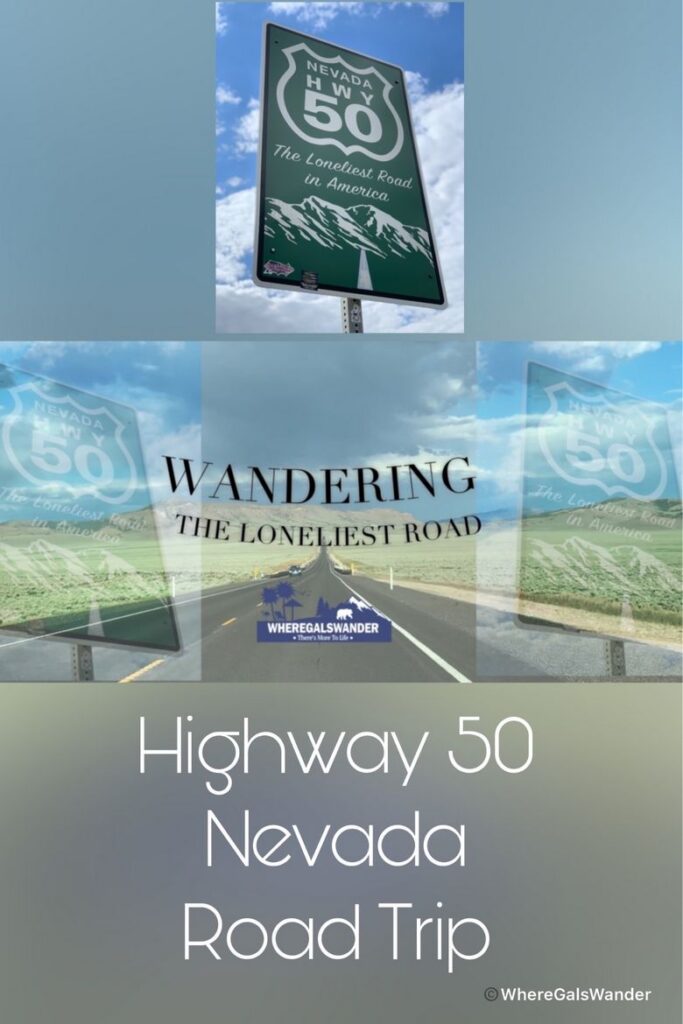 *Portions of this trip were provided by sponsors