Ventura Lantern Festival
Tips on Attending a Lantern Festival

We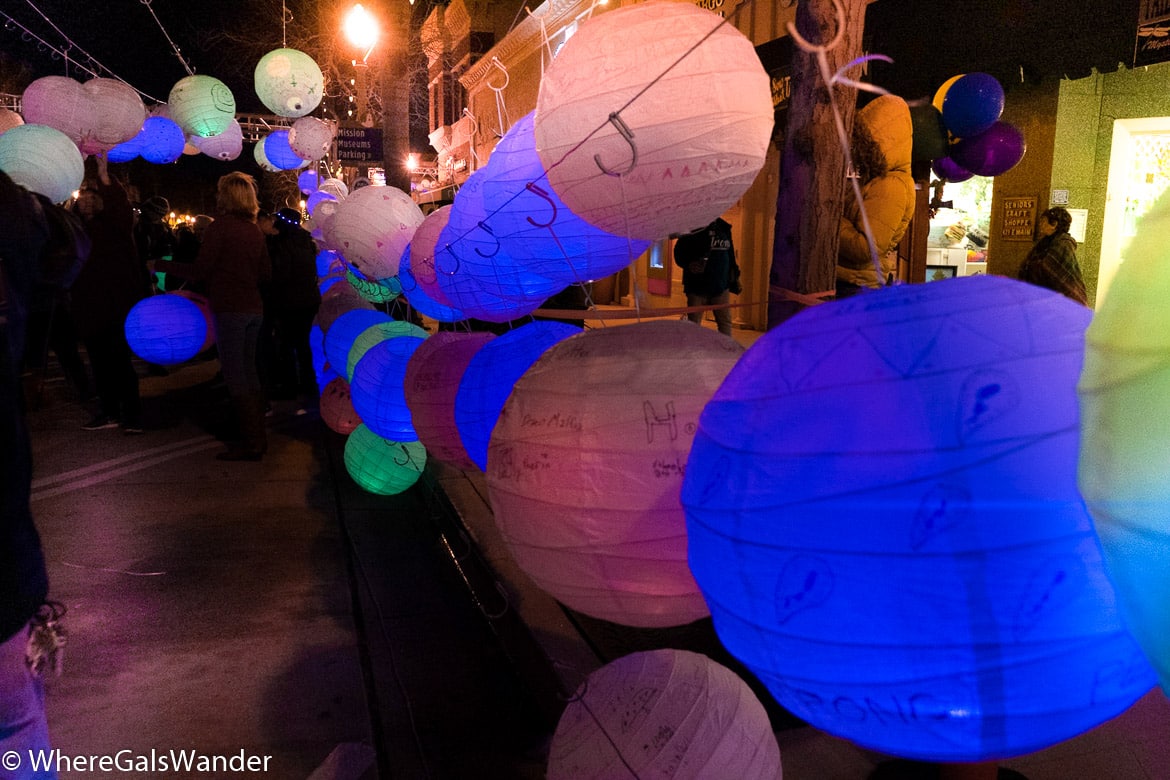 The Ventura Lantern Street Festival is one of those festivals that has the potential to be magical but just misses the mark.  Many of these lantern festivals are popping up across California, with photos of brightly colored paper lanterns burning bright up into the night sky. The reality is in  California its not a good idea to set anything up in the air that can cause wildfires or environmental waste in the land or oceans.  Anything that involves brightly colored lights across a night sky, you can sign me up, so when I heard that Ventura would have their lanterns hanging through the streets, I bought the tickets. At the end of the article, I'll share what I learned from my experience, and tips if you are planning on attending a lantern festival.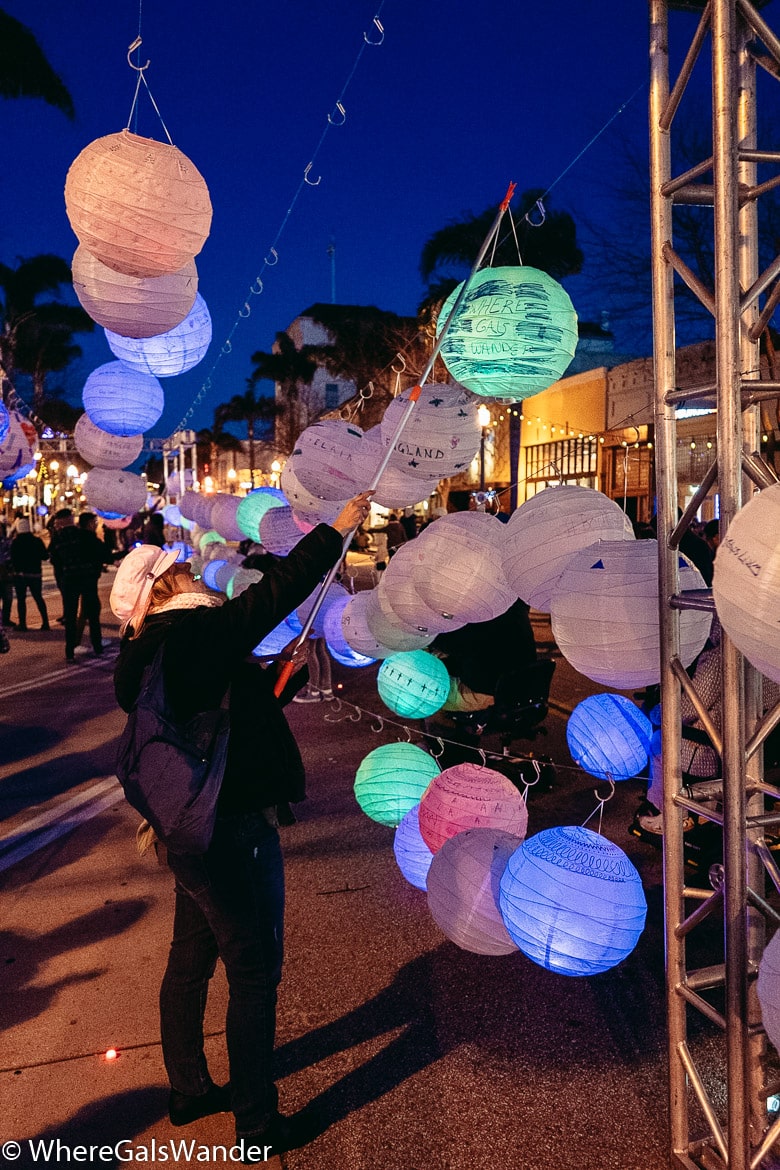 The Expectation
The cost for the event was about $20 per person and with that, you received an entry into the festival and a paper lantern.  Ever the bargain hunter, I bought pre-event early access tickets.  VIP tickets could go as high as $75.00  per person.  Food and drink were not included, but there were bands playing and the promise of food trucks.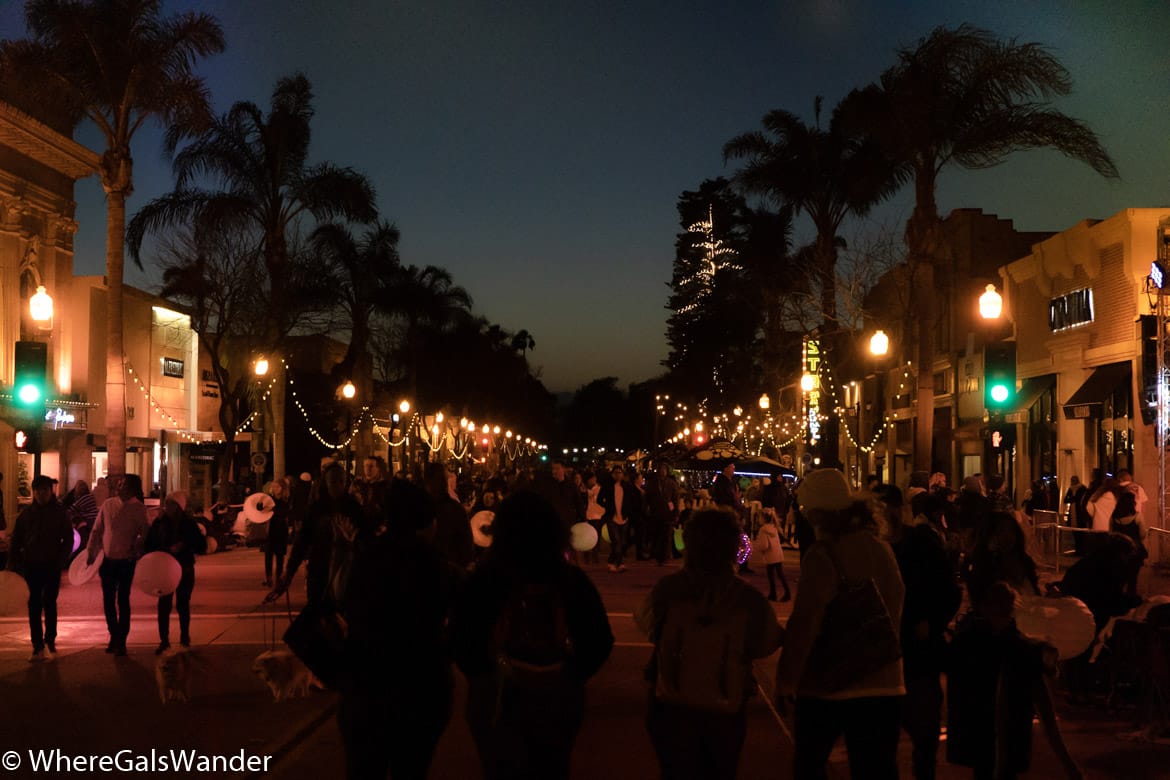 The Reality
Twenty dollars per person for access to the festivities and a $5 paper white plain paper lantern left a lot to be desired.    We arrived at the opening and stood in line at the check-in tent for 20 minutes.  We had our hands stamped,  they handed us our assemble-yourself (not that hard) lanterns, and a small battery light.  Then they gave us magic markers to decorate the white lanterns and we set off to find somewhere to eat or grab a drink.   We wanted to get out of the cold wind and get our creative juices going.  We bounced from restaurant to restaurant along the main street, but people much smarter than I had already booked every restaurant downtown. There were only two food trucks (seafood and middle eastern).
The bands were good.  I enjoyed Pretty Polly's performance.  We hadn't realized that we were supposed to bring outdoor chairs, and so we huddled on the steps of a bank and colored in our lanterns, listening to the music.  It was actually more fun than I thought, but I wish we had more colors or materials to use to decorate.
I loved how all of the lanterns looked when the hung up and lit. I was able to start snapping some photos when the wind picked up.  The lanterns had small white ribbons that were hung across hooks on the structure.  The majority of the lanterns stayed, blowing in the wind actually caused kind of a cool effect, but the rocking of the lanterns was enough to knock out the colored lights.  The majority of the lanterns were then colored with markers, but not with the colored light inside.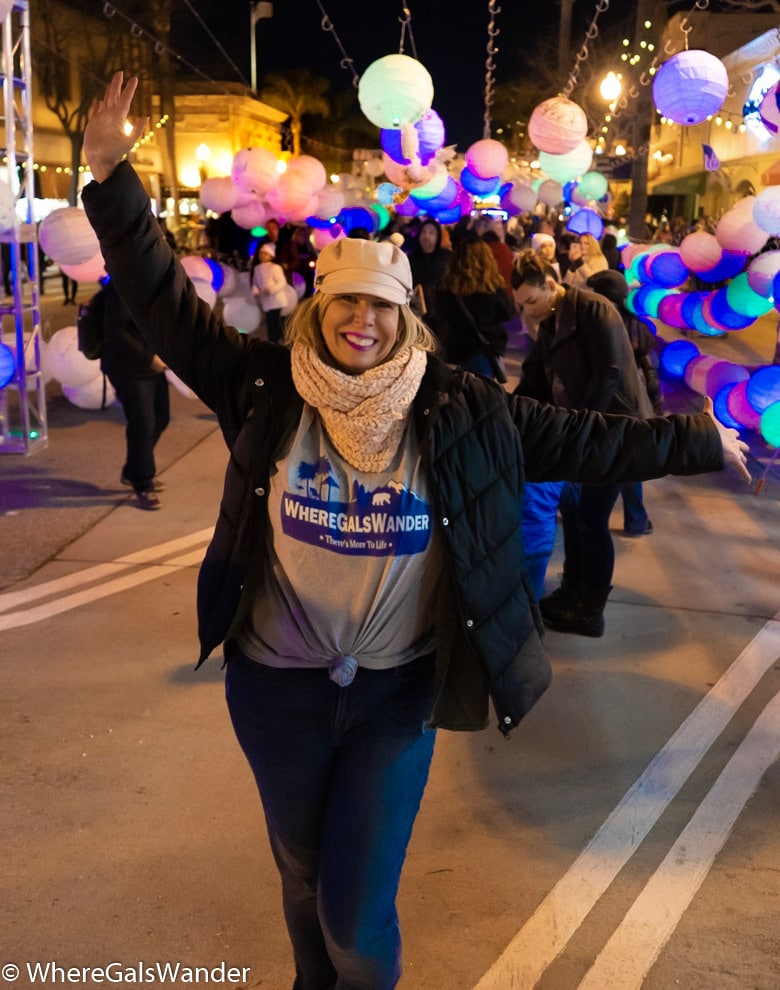 Overall, it was still a cool experience.
Things that I would suggest to the festival organizers:
have additional vendors selling drinks, even if its coffee, water, and soda. The food trick lines were too long to stand in just for beverages, and there was nowhere else to purchase a drink.
include in your advertising to bring outdoor chairs or blankets
the cost of the event admission and lantern is too high; include a food ticket or a better experience in decorating the lanterns themselves (more materials,  more areas dedicated to decorating)
additional adhesive to secure the lights inside the lanterns
Either have more food options or allow attendees to bring food and beverages in
Have check-in tents at either side of the festival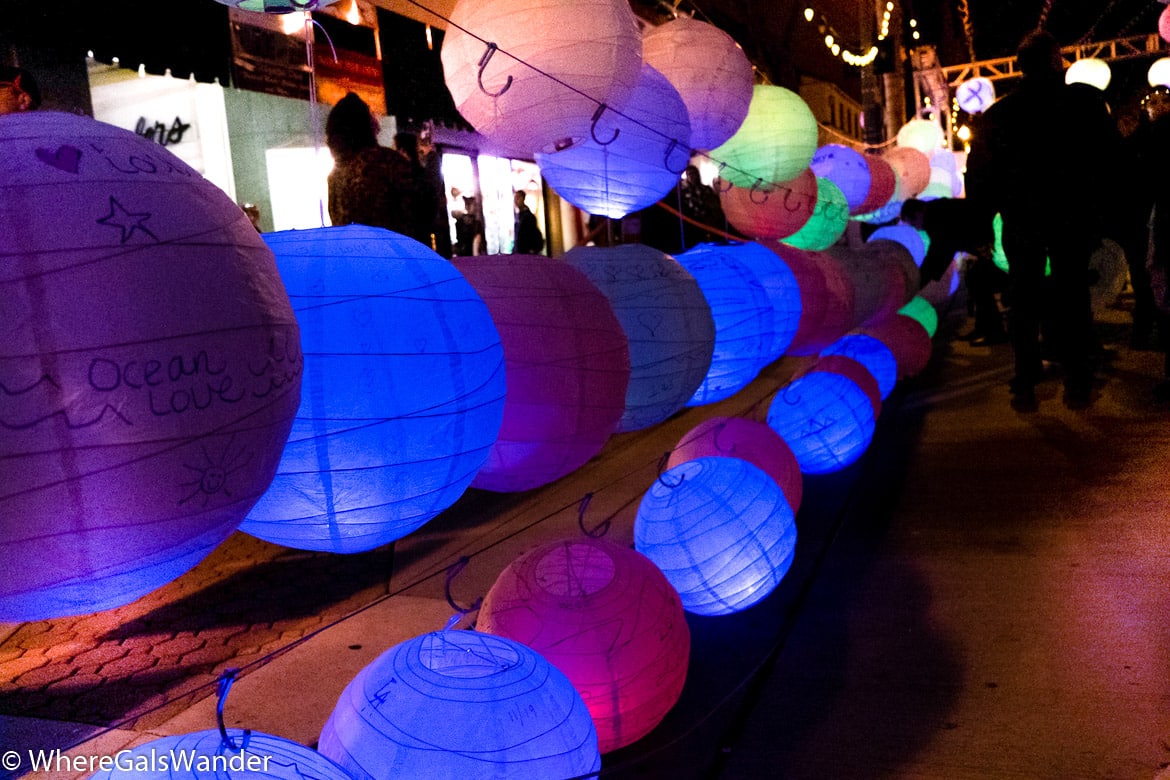 Tips I Would Suggest If You Are Planning On Attending a Lantern Festival:
check to see if it's appropriate to bring outdoor chairs
to bring your own decorating supplies. Some folks brought additional markers, ribbons and it really made the display more enjoyable
to bring clothes for a change in the weather!
Have a plan for dining: reservations nearby, eat before you attend, or confirm what the food vendor situation looks like