We headed out in search of castles, but instead found The Farm, a true agritourism destination. Like every other theme this weekend, we just hit the roads in Phoenix, Arizona, and decided to try to find the Mystery Castle. As we drove through South Mountain, the most charming white picket fence called to us with two simple words "The Farm." Farm to Table here means It's meant for picnics and yard games. It's appreciating friends, fresh food and the outdoors. JD was excited to share this place during my visit so we stopped here to check it out.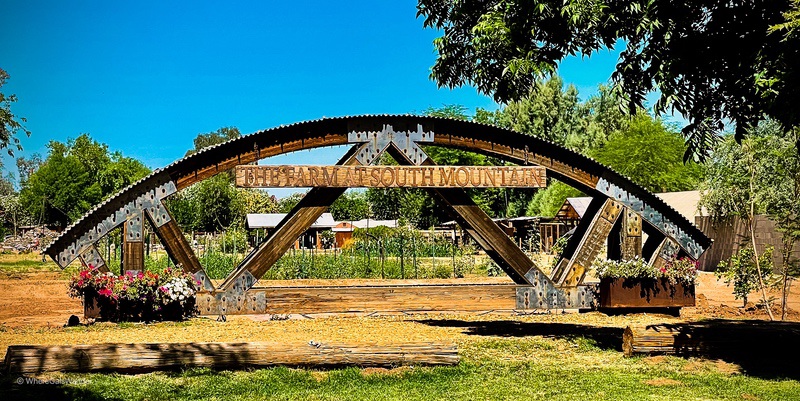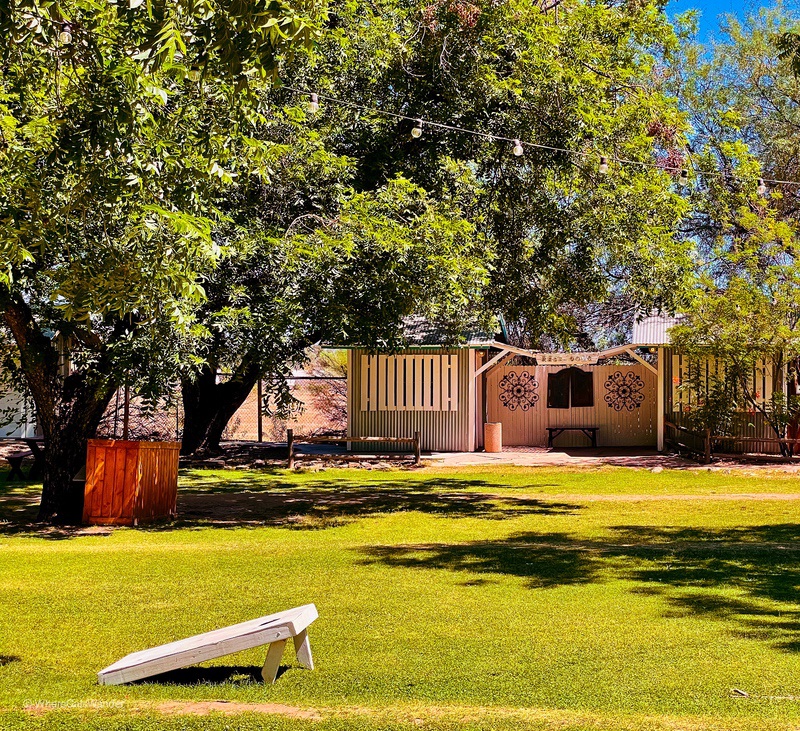 Things to Know Before You Visit The Farm
The Farm has two restaurants: one is a takeout counter with quick service near the entrance for lunch known as The Farm Restaurant with soups, sandwiches and pastries. The other is a breakfast and brunch spot, located towards the back.
Morning Glory Cafe is open Tuesday–Friday, 8 a.m. to 11 a.m. | Saturday & Sunday, 8 a.m. to 1 p.m.; our summer break begins Monday, June 21, reopening Thursday, August 26. Breakfast and brunch order by counter, call your number style of dining. Pick your picnic table and dive into omelets!
The Farm Restaurant is open daily, 10 a.m. to 3 p.m.; summer break begins Tuesday, June 1, reopening Wednesday, September 15.
Kid and family friendly; also perfect for a day date
Bike and dog friendly as well
No outside food or drinks allowed
Bring sunscreen and comfortable shoes
Check the hours on the website before arriving
A perfect place for groups, reunions, showers and weddings
Entrance parking is allowed for 15 minutes for call ahead/takeout
The Botanica Market Shop may have different hours. Please note the summer hours for the restaurants listed above.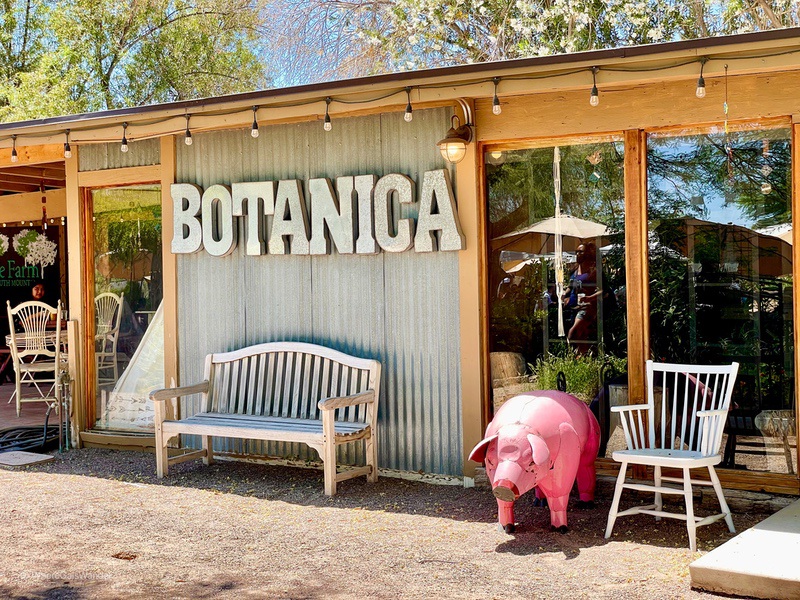 The Menu at The Farm
Everything is true farm to table. All of the fruits, vegetables, edible flowers and herbs are grown organically on site and harvested in synergy with the menus. How can produce be any fresher than The Soil and Seed garden behind The Farm?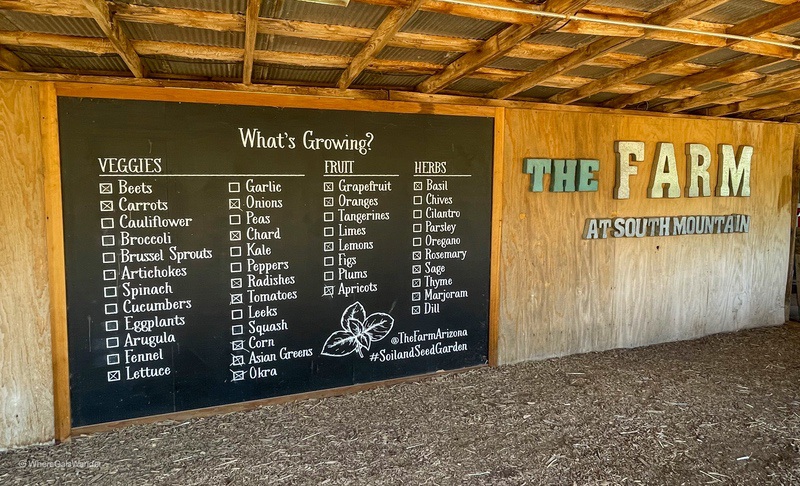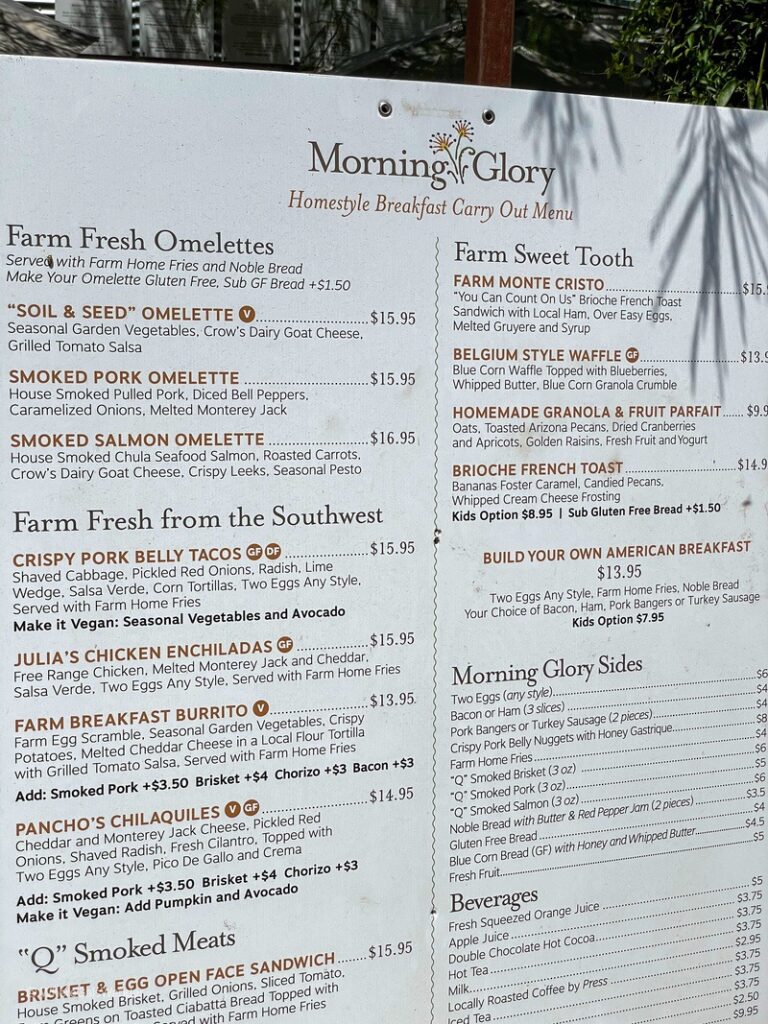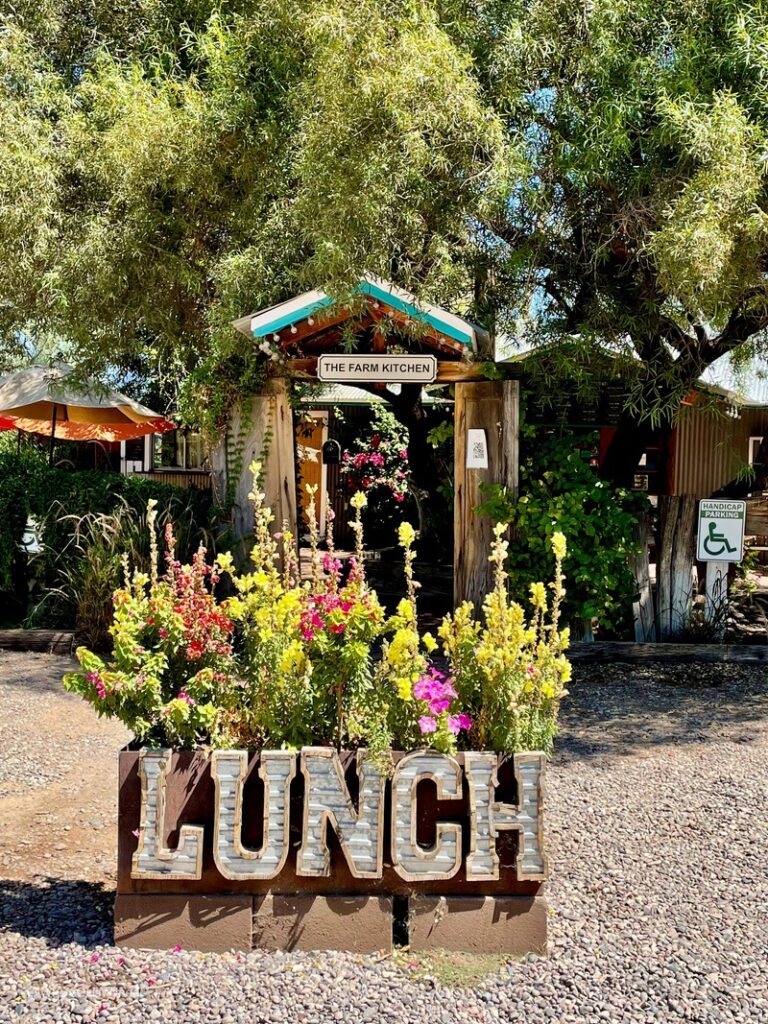 Agritourism Destination
The Farm is so much more than a restaurant or dining experience. It's a true mix of artist studios, gardens, markets as a gathering place with a vision on sustainability. The Farm attracts international visitors who want to experience the incredible food, beautiful place, but also witness the operation that was a driving force in the "eat local" movement and model for self-sustainability. The Farm also gives back, offering The Learning Garden, where schools can tour and learn hands-on about aquaponics, composting, and organic gardening. And not too far from The Farm, there is The Mystery Castle, made of all types of recycled materials.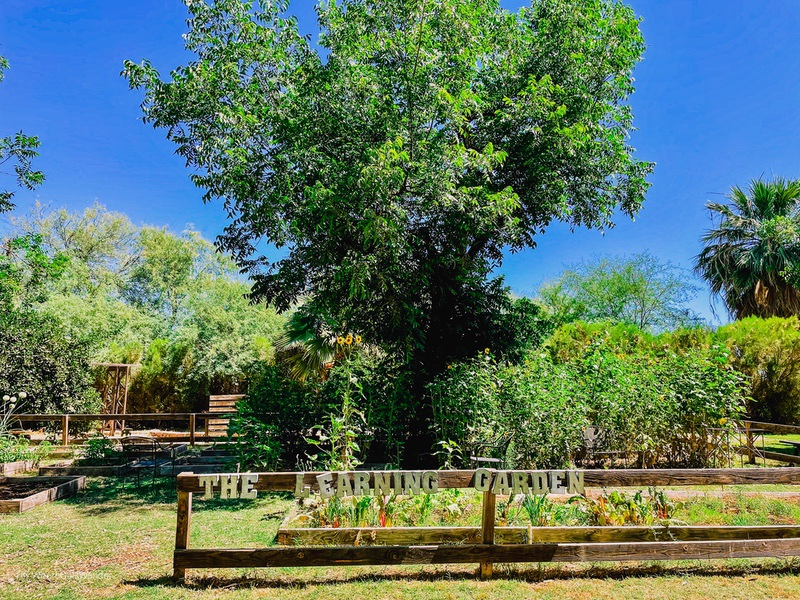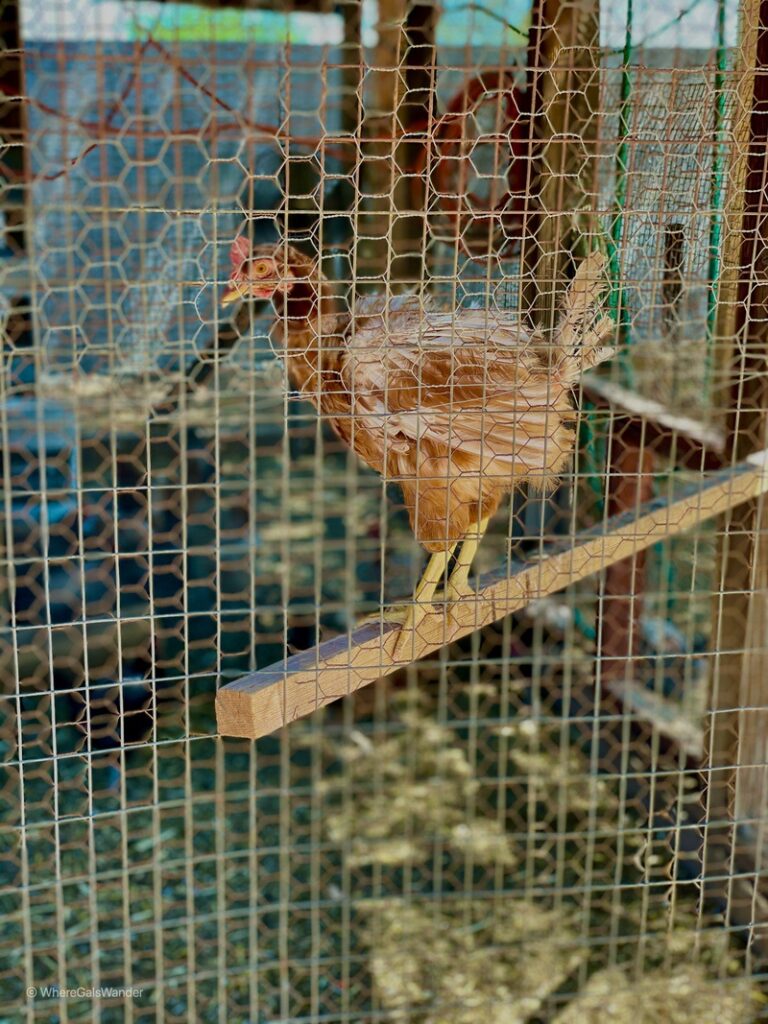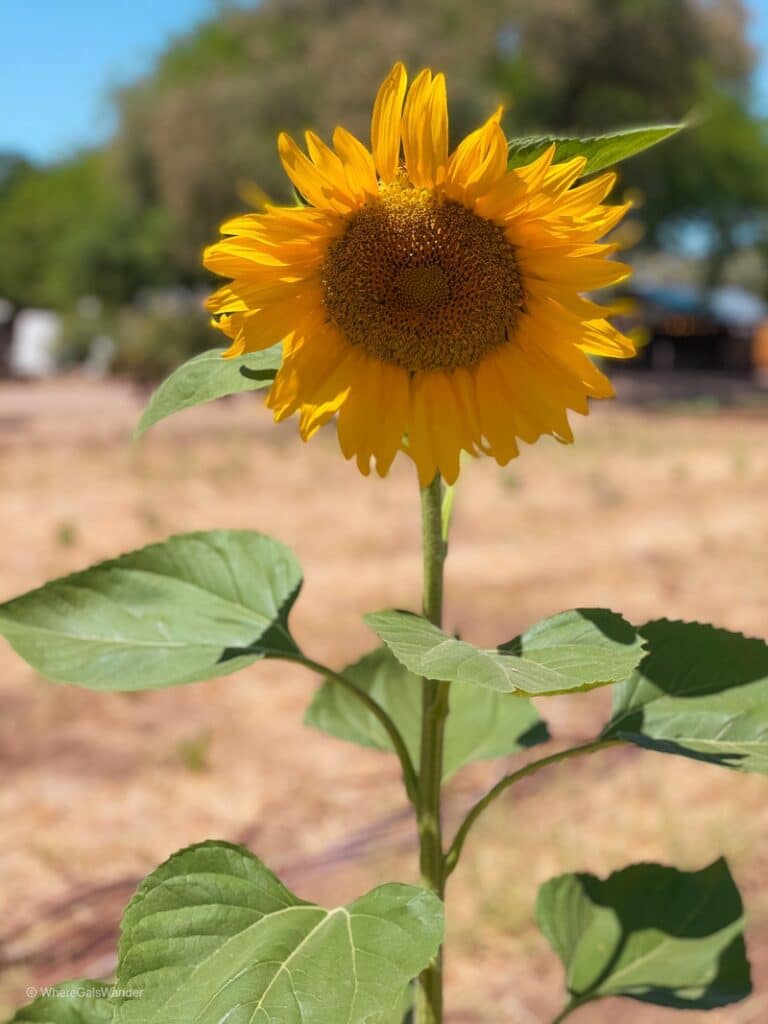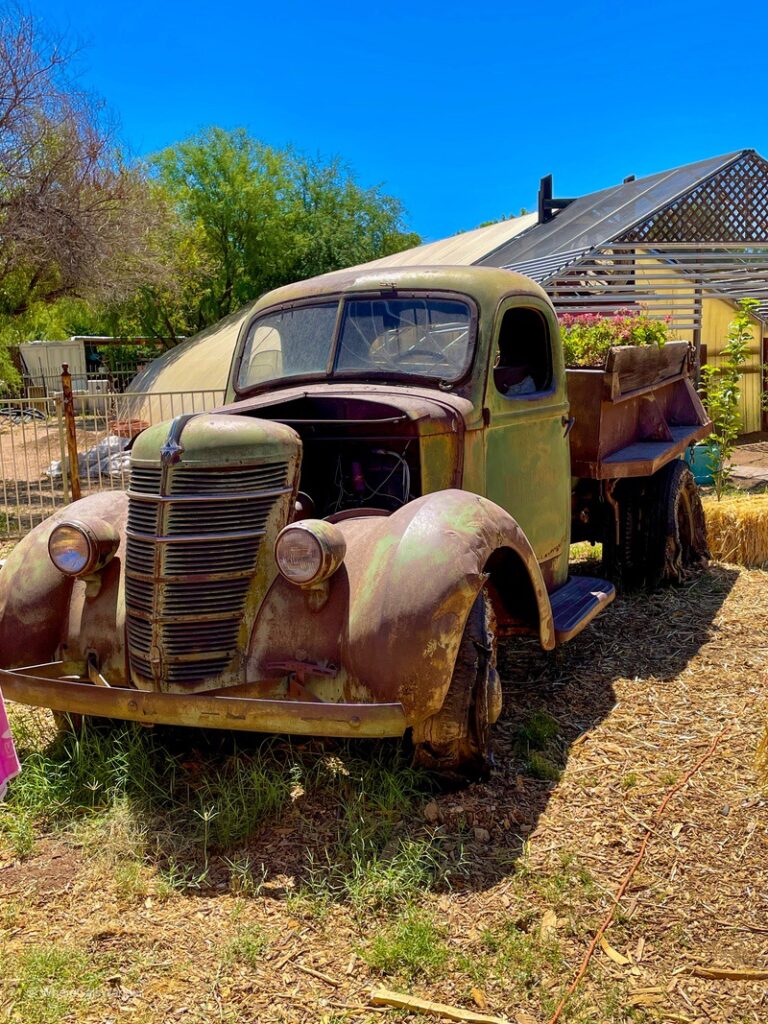 ---
The Mystery Castle
The designated Point of as a Phoenix Point of Pride has a bittersweet history. Mary Lou Gulley loved building sand castles on the beach, but she cried as they washed away, and when Boyce Luther Gulley moved from Seattle to Phoenix and promised his daughter a castle in the desert that would last forever. Built in the 1930s, Gulley died before his wife and daughter arrived, but Mary Lou continued to live there until her death in 2010. He created a castle of 18 rooms with 13 fireplaces. Boyce is a visionary creating an exterior made of stone, concrete, recycled materials. An eccletic mix of pillows decorated with cats, recycled materials again (such as schoolhouse blackboards for floor tile), with unique statues and art pieces and a trapdoor captives the imagination inside. Mystery Castle was also the subject of an Emmy winning documentary in 1999.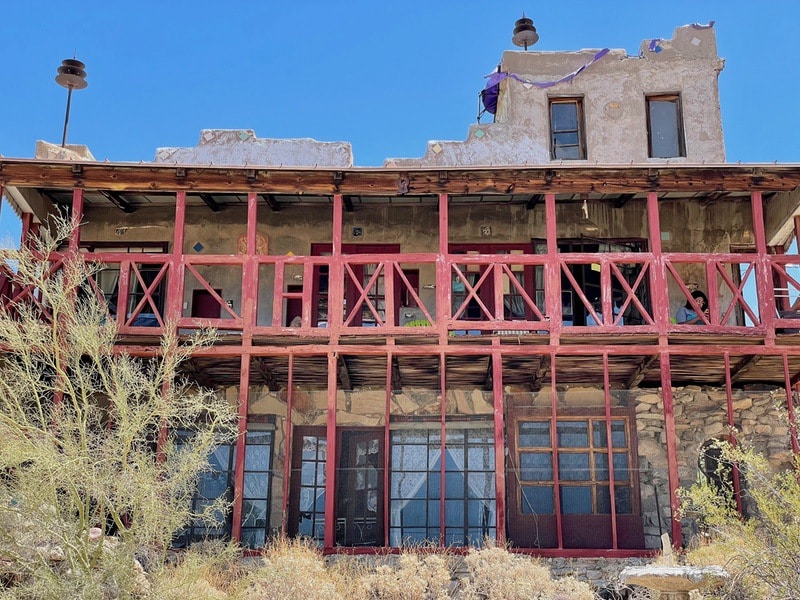 Things to Know Before Visiting The Mystery Castle
Located in the mountain foothills, to get to 800 E. Mineral Road, Phoenix, you will drive through a subdivision until you reach a dead end
The castle closes June-September, open October through May 11:00 am-3:30 pm
There is a $10 fee for adults (12 and up) and $5 fee for children to tour the castle, cash only
There are ports-potties in the parking lot for facilities
Parking is a small gravel lot without shade
Not wheelchair accessible
No pets
Two Adventures, With Lessons in Sustainability
The Farm and The Mystery Castle are both fantastic ways to explore the history and legacy around the Phoenix area in unique experiences. Both support the local community, and would make for a wonderful morning before kayaking down the Salt River or trying to spot the Salt River wild horses in the Tonto National Forest.