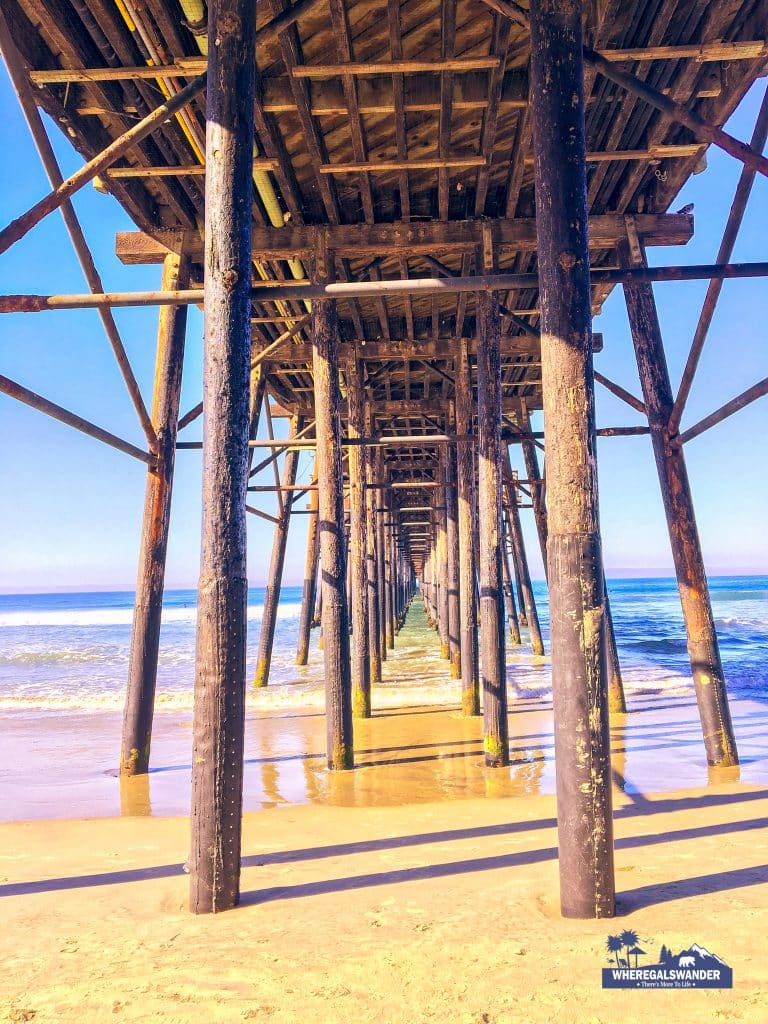 Part I: Oceanside, Manhattan, Ventura, Redondo, Santa Barbara & Huntington Beach Piers
It's a round-up of my favorite SoCal Beach Piers because Labor Day weekend marks the end of summer…unless you are in Southern California and can hit those beaches all year long. SoCal beach piers are those iconic structures you find on postcards and t-shirts. They are an immediate way to identify which beach it is, and each beach comes with its own look and personality.
Here are some of my Favorite SoCal Beach Piers
Oceanside Beach Pier
Starting with Oceanside Pier as one of my favorite SoCal beach spots because it just emulates the beauty of the beach. I love visiting here early in the morning. I get a cup of coffee from the coffee shop just across the street from the Pier and sit on the bench and sip. The beach slowly comes to life, but in those mornings with the ocean meeting the beach lined with palm trees, it's just me and a bit of paradise. Sunsets are pretty phenomenal here too. I also appreciate the walk down to the pier along the walkway paths, again lined with palm trees and the sculpture greets you just before you hit those wooden pier boards. It's a warm, inviting welcome.
Manhattan Beach Pier
The beautiful Manhattan Beach Pier offers an aquarium and aquamarine accents, making it especially picturesque. Like all SoCal Beach towns, Manhattan is no exception in having its own charming downtown near the pier with surf shops, boutiques, restaurants and coffee shops.
Notable Mention: Favorite SoCal Beach Pier Boardwalk
Balboa Village
BalboaVillage is a family-friendly spot in the town of Newport Beach. It's your charming beachside boardwalk, lined with games, ice cream, snacks, and dining. The pier is located on the peninsula and is one of the few beach locations with beach fire pits.
Stearns Wharf, Santa Barbara
Santa Barbara is home to the famous Stearns Wharf. It's almost a mini-village in itself. Home to an aquarium, many sit-down restaurants, many shops, and a lot of history. For a full article just on Stearns Wharf, Santa Barbara, click here.
Huntington Beach
Self-proclaimed Huntington Beach is another favorite (for more on America's Surf City, click here). Both Oceanside and Huntington Beach offer Ruby's Resturant at the end of their piers with some great views over the ocean. You can't take a trip to Southern California along the Pacific Coast Highway without checking out Huntington Beach voted the best beach by USAToday. Huntington Pier is also the longest pier on the west coast.
Ventura Beach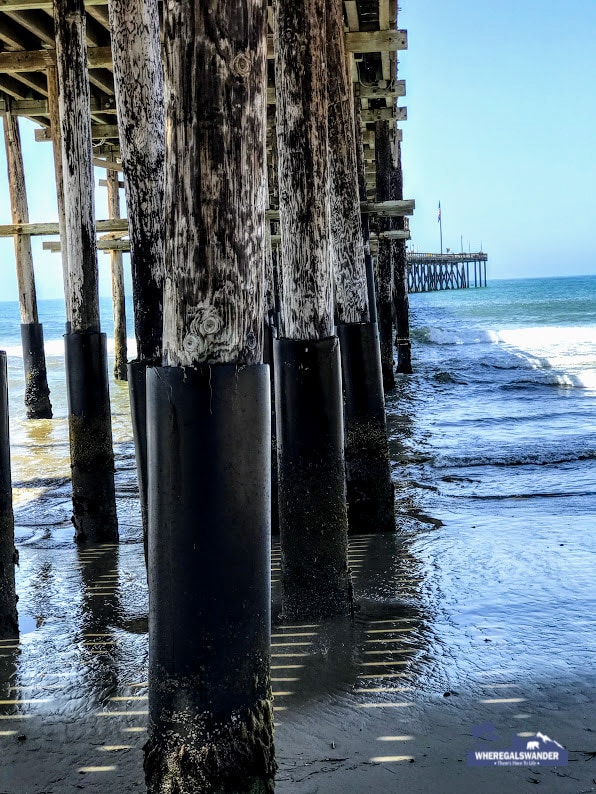 While Ventura is another hot surfing spot, but Surfer's Point is just down the beach a bit. The pier makes a great backdrop for watching surfers from the very early morning through the evening hours. The Pier is the landmark of San Buenaventura State Beach Park. It's very family-friendly with a fast-food fish taco stand up on the pier, and one of the few piers that have public restrooms. A small playground is located next to the pier and offers a paid parking garage adjacent to the pier. If it's not too hazy, you can see the Channel Islands National Park off in the distance. Ventura Pier offers both sunrises and sunsets views. This is a favorite for family beach days.
Redondo Beach
The Redondo Beach Pier is basically a downtown on the water. The pier is integrated into a shopping, dining nightlife district that offers events such as movies or live music. This is my favorite based on atmosphere and aesthetic. Even at night, this place was hopping. The majority of the shops and restaurants are open at 10:00 a.m. – 11:00 p.m. daily, and some even later. This is a perfect option if you are more of a sunset into late night owl.
Stay tuned for Part 2
Our Top 3 Favorite SoCal Beach Piers

Do you want to fly on a trapeze? See a 1920s carousel? Visit an aquarium? Listen to street performers? Shop? Play arcade games? Ride at a carnival? Eat at a restaurant? And, oh yeah, go to the beach? You can do all of this at Santa Monica Pier.
Other Links:
Oceanside Pier
Manhattan Beach
Huntington Beach Pier
Ventura Beach Pier
Redondo Beach Pier