Arizona
Miegakure Hide-And-Reveal Design at The Japanese Friendship Garden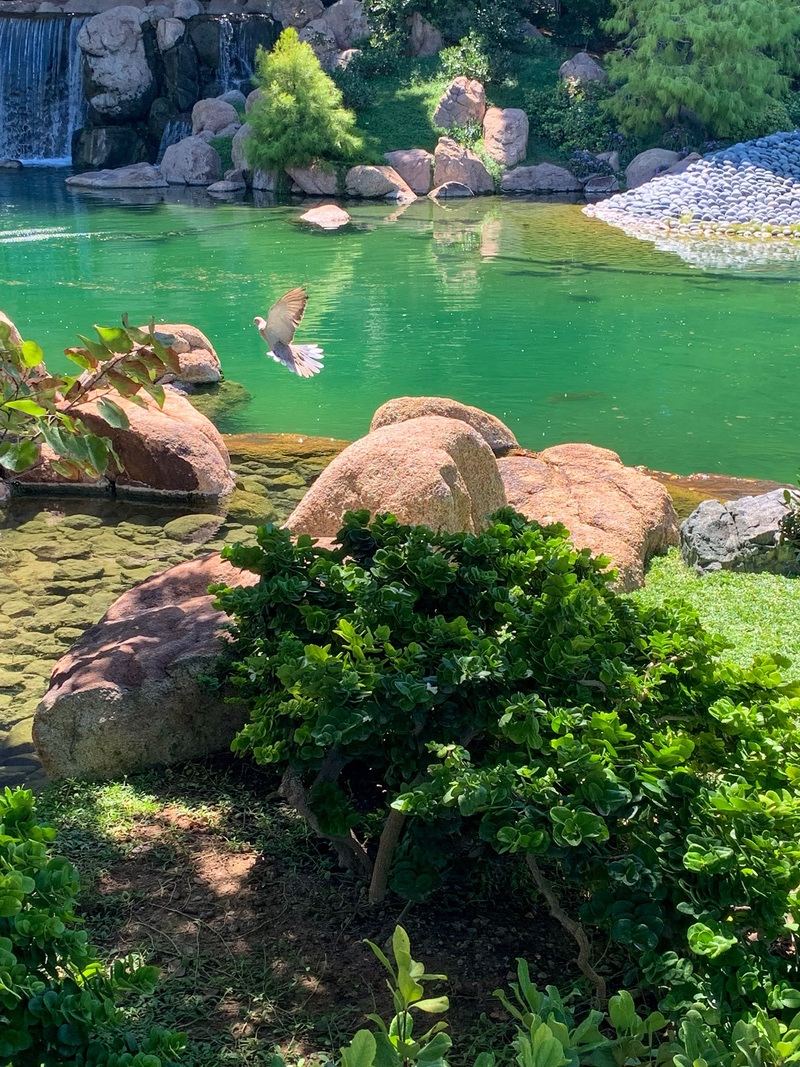 Our Design – Hide & Reveal
When I read about The Japanese Friendship Garden in Phoenix, what struck me, of course, was how it was designed in the Miegakure Hide-And-Reveal Design.
RoHoEn's stroll garden was designed by Mr. Nozomu Okita in the traditional miegakure (見え隠れ) style. Miegakure (or hide-and-reveal design) is prevalent in Japanese stroll gardens. The entirety of the garden is never visible at once. Instead the viewer is led to uncover intentionally hidden views of the landscape while strolling along its curved paths.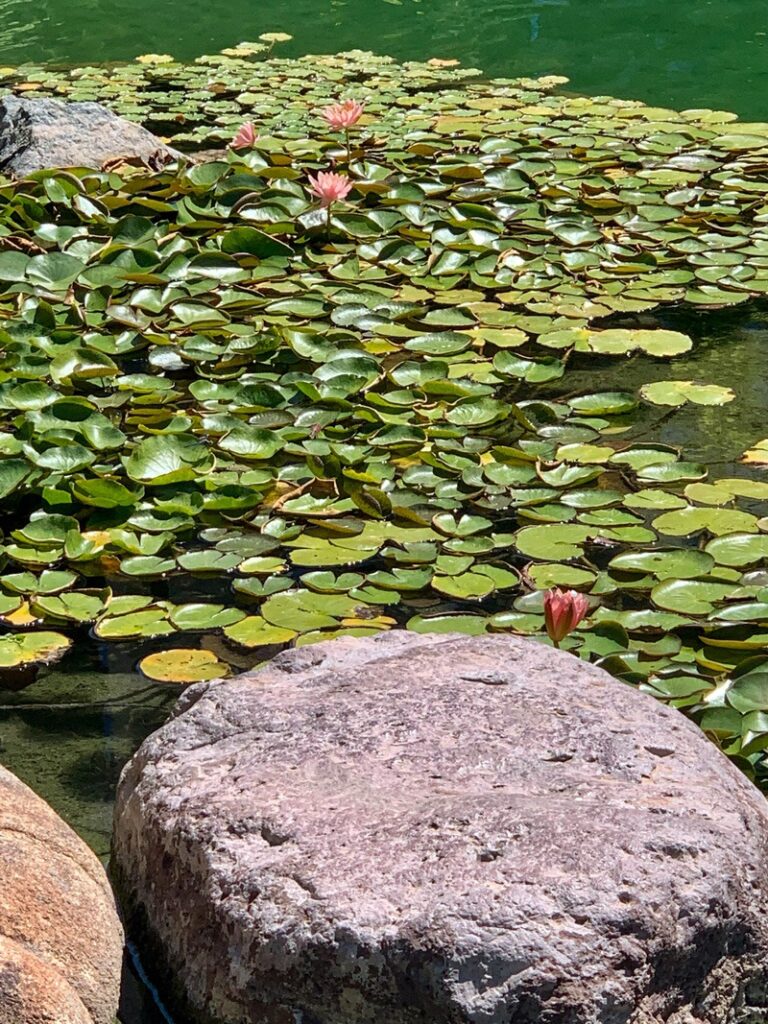 This was so true!  My mom and I felt it was like playing peek a boo as we strolled along the curved paths.  This luscious, green park with big trees made us feel like we were no longer in Phoenix!  We enjoyed the soothing sound of the waterfall as we watched the birds take flight and rest on the stones near the water.  It's not a very big garden, but it's a great spot to get away from the norm and just relax.  We will definitely be back especially as the cooler temps hit the Phoenix Valley. We love exploring Japanese Gardens!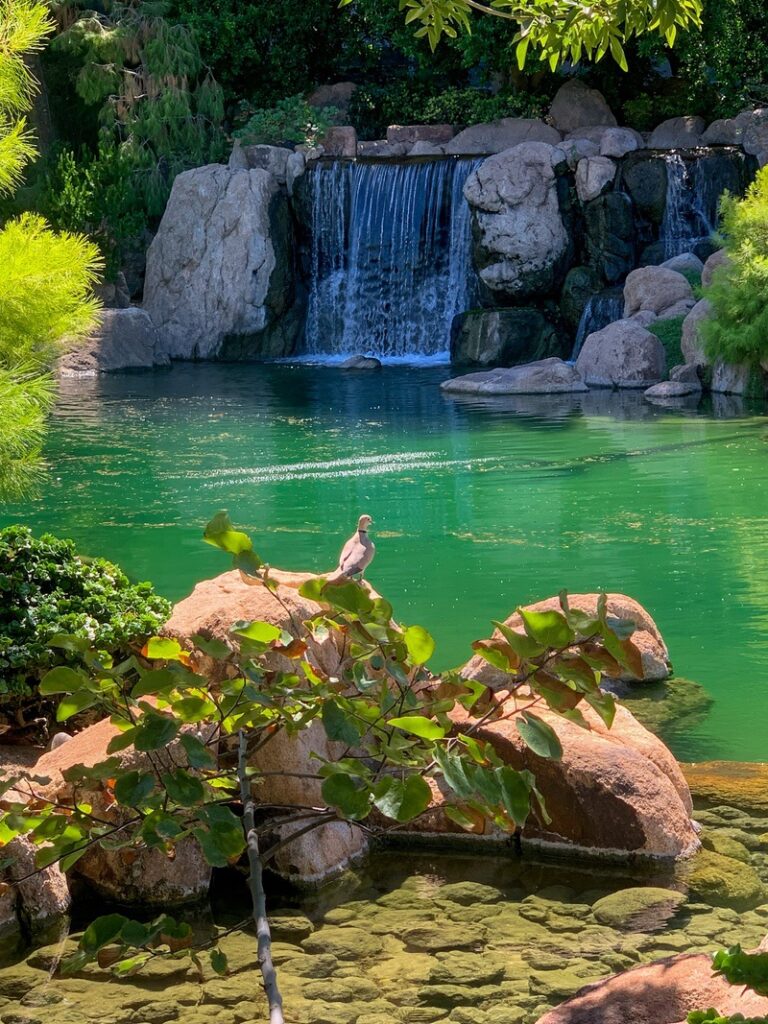 Experience Miegakure at The Japanese Friendship Garden of Phoenix
You can experience Miegakure at The Japanese Friendship Garden of Phoenix Tuesdays-Sundays from 9 am to 4 pm (local time). Admission is $10 for adults, and discounts for students and seniors; children under 5 years are free. Parking is free. Some days may require advanced booking.

Plan to walk on a single narrow path as it weaves throughout the garden. Average time spent is about 30 minutes to an hour take in the peaceful setting.