Arizona
Road Trips
Adventures Driving the Apache Trail
Adventures in the Old West, Arizona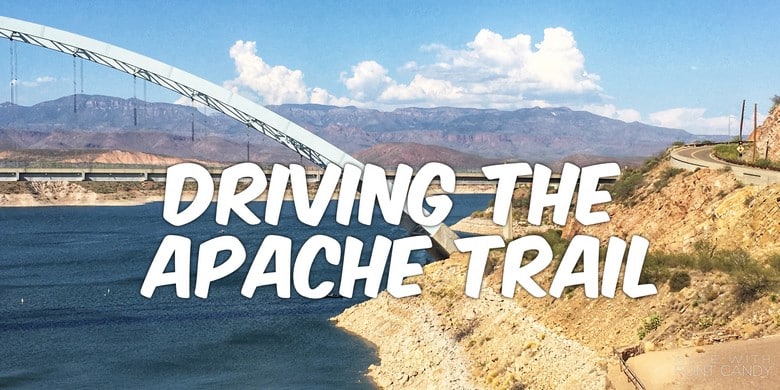 My sisters said let's go for a driving the Apache Trail! We piled in my Acura MDX and head out towards Tortilla Flat. It's right after that where you hit the dirt road for the next 40 miles. Once you venture on the narrow dirt road there's no turning back. My focus was to enjoy the ride and make it to the Roosevelt Dam.
Mystery Along the Apache Trail
Along one of the turns, we saw a crashed van pulling a boat on the side of the road where yellow caution tape was up. We all had our theories about what possibly could have happened. Did the van get too close to the edge? Did foul play happen because it looked like gunshots in the windows? We'll never know. We pulled over by the lake for a picnic lunch and enjoyed the serene views.
When we got to the dam, we stopped and marveled at the history of all that this land holds and tried to imagine riding this trail via stagecoach. It was an adventure even by car.
Glad to have checked this off my bucket list: Now, what's next?
My Top Travel Spots in Arizona:
Driving the Apache Trail
Hiking Pinnacle Peak
Cave Creek
Chocolate Waterfalls
Grand Canyon National Park
And everyday I try to find somewhere new to explore. Ever wonder if there's more to life? Go wander and find out! #MoreToLife
Driving the Apache Trail is not for the faint of heart. I blazed past my comfort zone and took off on the winding 40-mile dirt road through rugged desert mountains and steep cliffs.
Driving through the Goldfield Ghost Town.
Looking for a cowboy, but instead found a cowboy plaque on this western wagon art display at the Goldfield Ghost Town.
Proof There's Water in the Desert
WGW Gals don't particularly care for driving over bridges, but they are a beautiful representation of where you've been and where you are going.
"The Earth is art, the photographer is only a witness"- Yann Arthus Bertland
You never know what you are going to find if you just keep moving forward on your journey. Slow speed is acceptable! Do you see the goat on the road? I pulled over so we could get closer and I wouldn't spook him. I should have kept going slowly because the car behind me passed by me quickly and the goat took off. Lesson learned, don't stop, crawl if you have to.
Roosevelt Dam
When the Roosevelt Dam was completed in 1911, it was the largest stone dam in the world. I was damn glad to see it because it was at the end of the Apache Trail.

The views were the reward of making it to the end of the Apache Trail.
All photos and content copyright by WhereGalsWander and not to be used, shared or reprinted without written consent. #WhereGalsWander