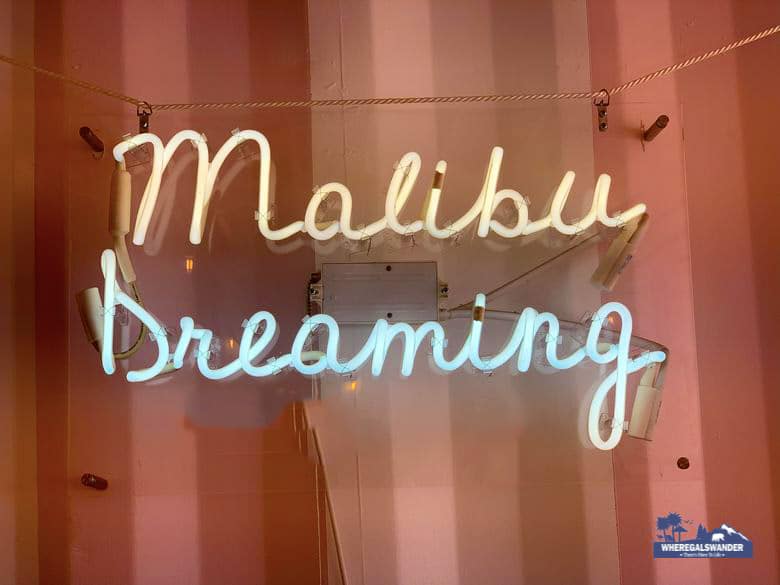 Malibu Beach Pier
A Travel Guide to Malibu Pier rounds out our list of Favorite SoCal Beach Piers. We started with our collection of pier favorites, from family-friendly to best nightlife. Next, we covered Visting Santa Monica Pier. Here we found adventure from flying a trapeze to the historic carousel to the carnival rides. And now, drumroll please, may we present a California Icon & Malibu Dream: Malibu Beach Pier. The sights, sounds, smells, touch, and feel of everything along this pier captures everything you ever dreamed about Malibu.
What Malibu Beach Pier Offers
There are two restaurants: Malibu Farm and Malibu Farm Cafe. Both offer organic farm fresh to table offerings. Cute (but expensive…but it's Malibu) shops offering the most iconic scenes capturing a Cali vibe. It smells of salt, yummy food, sunscreen and occasionally fish. There is sport fishing right there on the pier. You can also rent stand up paddleboards at the Surf Shack across the street. Mini trailers (yes, trailers) appeal to my inner gypsy as they camp out as miniature shops. And yes, there have been celebrity sightings here. I have not been that lucky…yet.
The Pacific Coast Highway Stretch
I'll confess, one thing that draws me to traveling to Malibu Pier is not just this beach, but the fact that its right along the PCH. Literally. Something about this road beckons me. The surf crashing along the coastline inviting me to join. There's an allure to pulling into a parking lot steps from the pier and having my toes in the sand in a matter of moments. Malibu beaches themselves are as varied as they come, all are a photographer's heaven. Let's go Malibu Dreaming.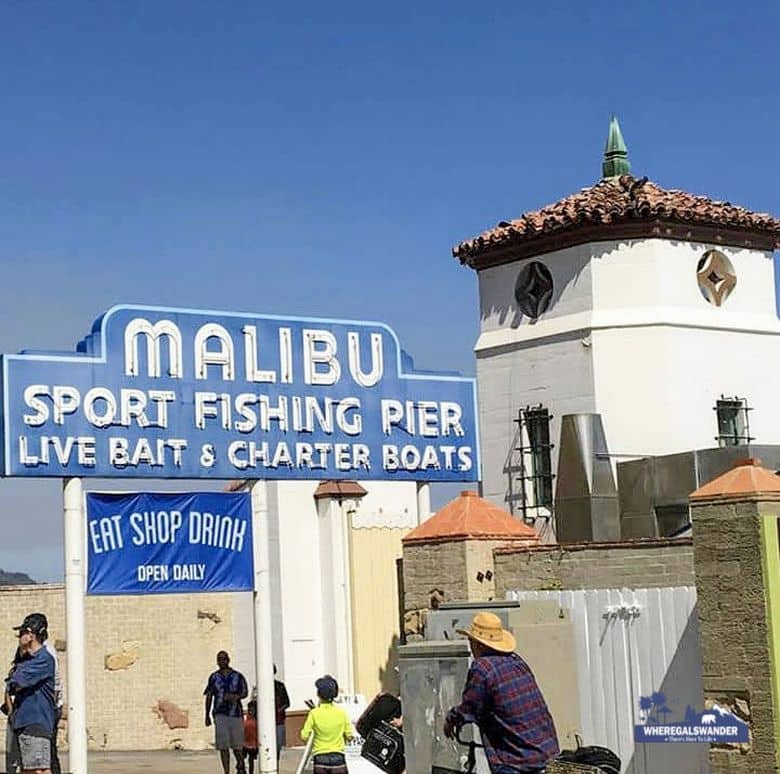 Sweetwater Wildfire in Malibu
During our visit on August 30th, we witnessed the Sweetwater wildfire. We watched a small cloud of white smoke quickly turn to a swirling dark cloud and could even see the flames from Malibu Pier. It burned about 40 acres of land (no structures) and was contained before the end of the day.