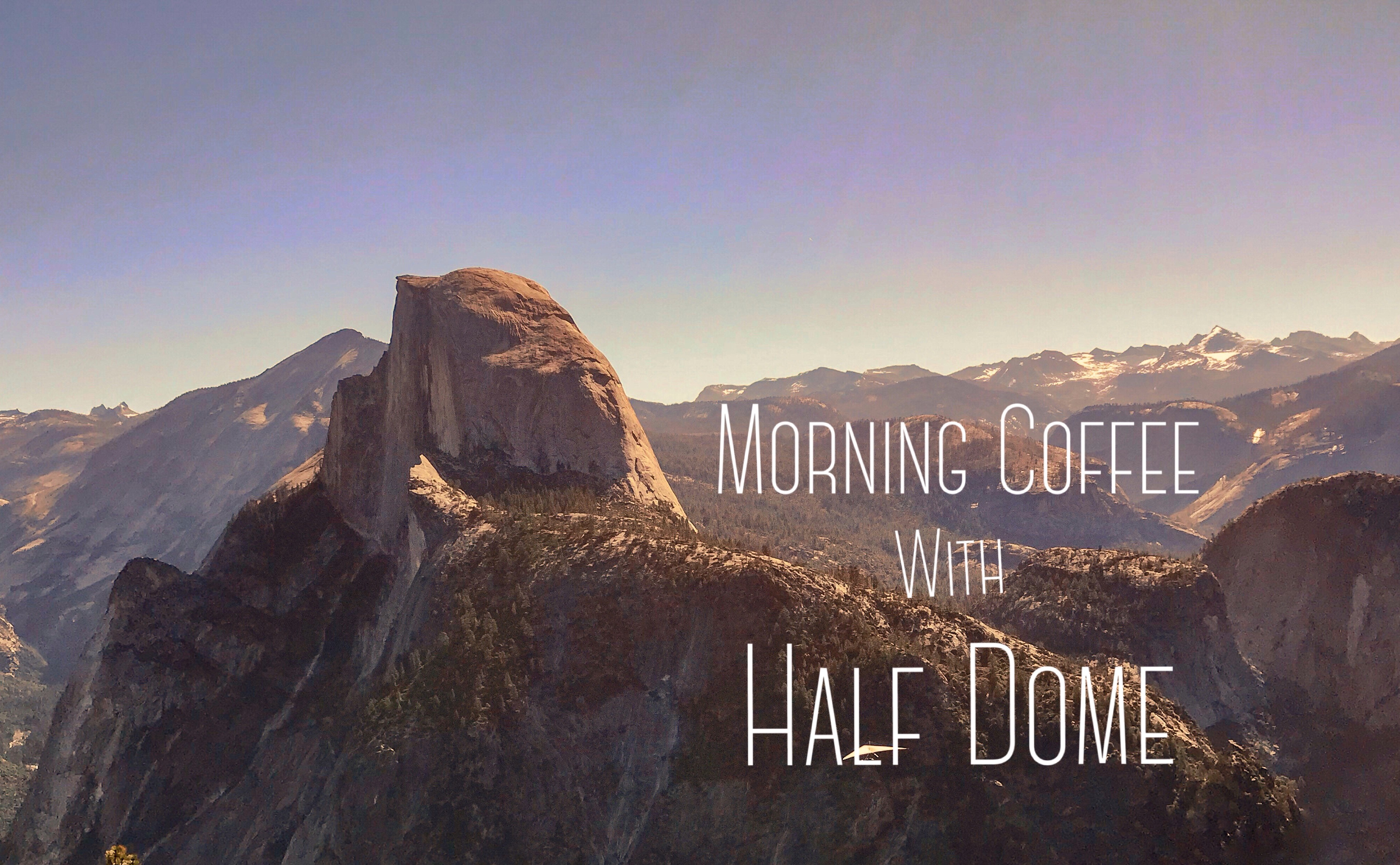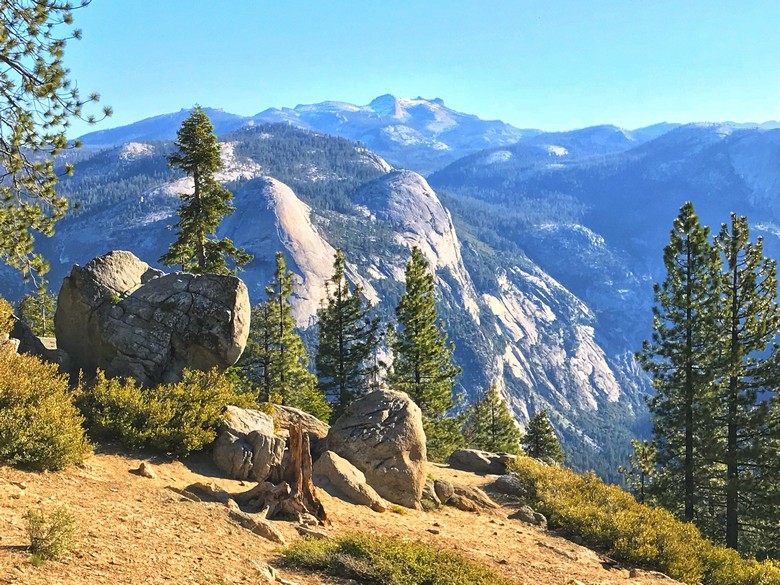 Sipping morning coffee in the mountain air at Half Dome while watching the sunrise in Yosemite is one of the greatest moments I've ever had. I've written previously about my goal not just to see Yosemite, but to experience Yosemite. There is nothing like the experience of mixing fresh, hot coffee, with cold pine air, watching the light bounce off the icy needles in the trees.
We started out with the goal of watching the sunrise at Glacier Point, but we missed the sunrise, so we were no longer racing the clock. You can follow the clock or the compass, so we decided to take a "quick peek" at Washburn Point. I'm so glad that we did. Read on as I wax poetic over my morning coffee and the mountain air, and some of the greatest views I had the chance to capture during our time at Yosemite.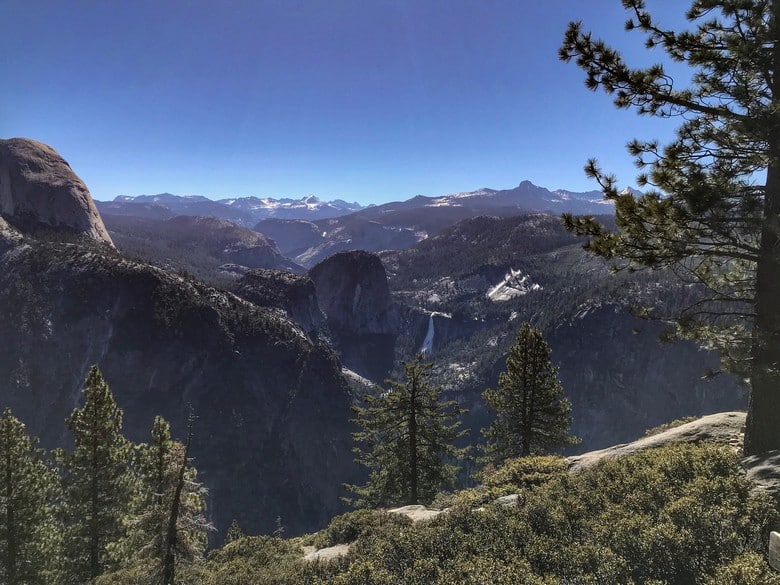 What To See in Yosemite
It was our second day in Yosemite, and we shook the kids out of their bunk beds in the cabin, and we took the long, quiet road into Yosemite National Park. When we arrived late yesterday afternoon, we asked the guard at the gate if she had any tips for us. Her advice was to arrive early, and any visit to Yosemite National Park must include the following sites:
Yosemite Valley
Bridalveil Falls
Mariposa Grove (which was closed during our trip for restoration)
Tunnel View
Glacier Point
After reading this, I hope that you also include Washburn Pointe on your travel itinerary for Yosemite. Another spectacular, yet underrated Yosemite location is Hetch Hechy.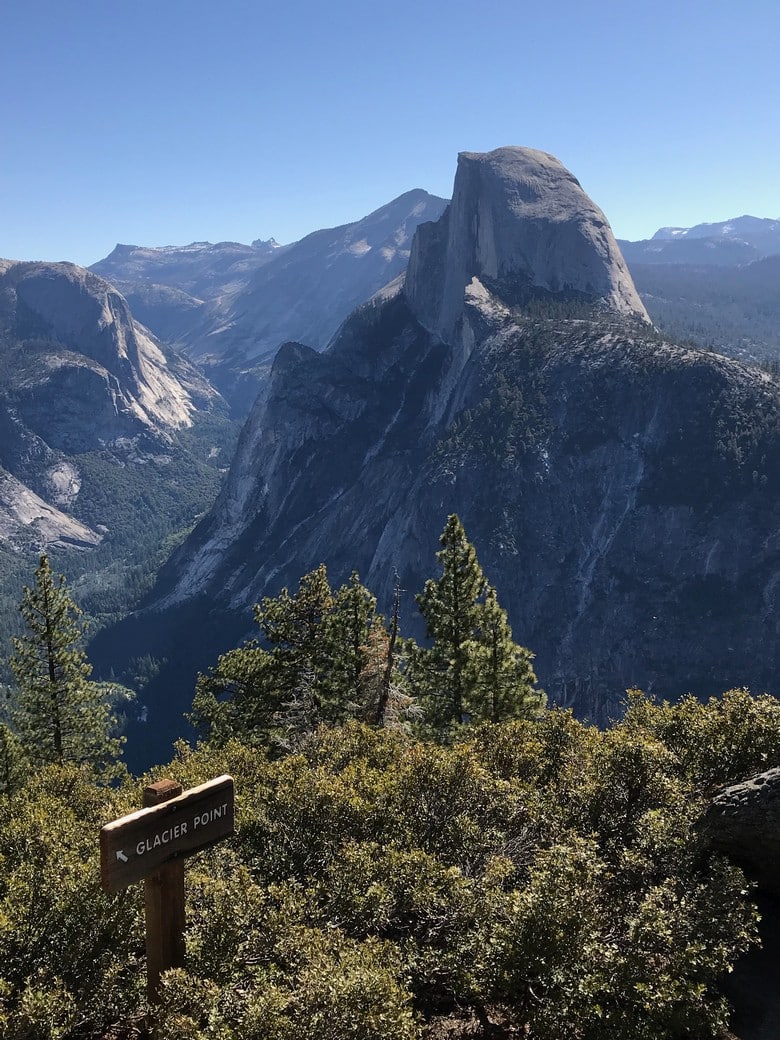 Washburn Point, Yosemite
We arrived at Washburn Point as a spontaneous stop on the way to Glacier Point. It was just after six in the morning, and the sun was barely peeking over the horizon. The mountains had that had risen but had that soft, sleepy glow. It was like the valley was just opening its eyes slowly. We knew we had found a great spot when we pulled in by the smell of bacon.
The first thing we saw was a group of hikers cooking bacon, eggs, and coffee over a stovetop from the back of their vehicle. They smiled and nodded when they saw us, inviting us to the coffee pot. It was almost like being in church, or in a theater, where the beauty commanded silence and reverence. We made a mental note that next time we came to bring a hot plate to plug into the car as well. I can still smell the bacon. That aroma, mixed with fresh morning coffee in the mountain air will always be my favorite smell.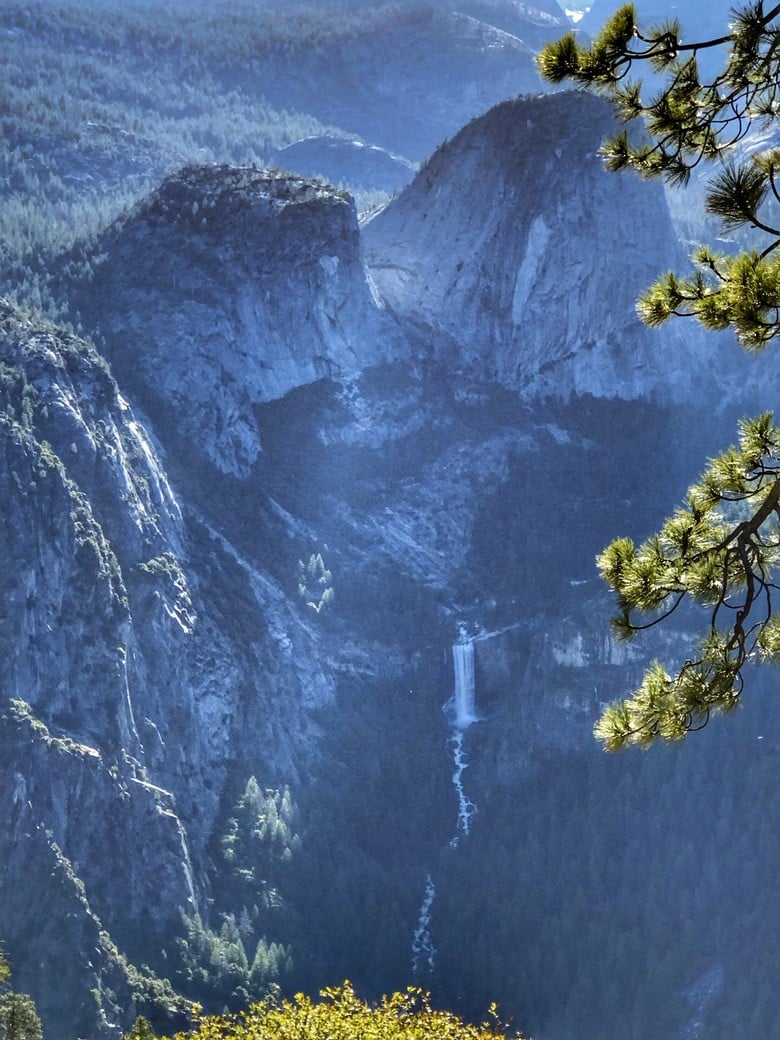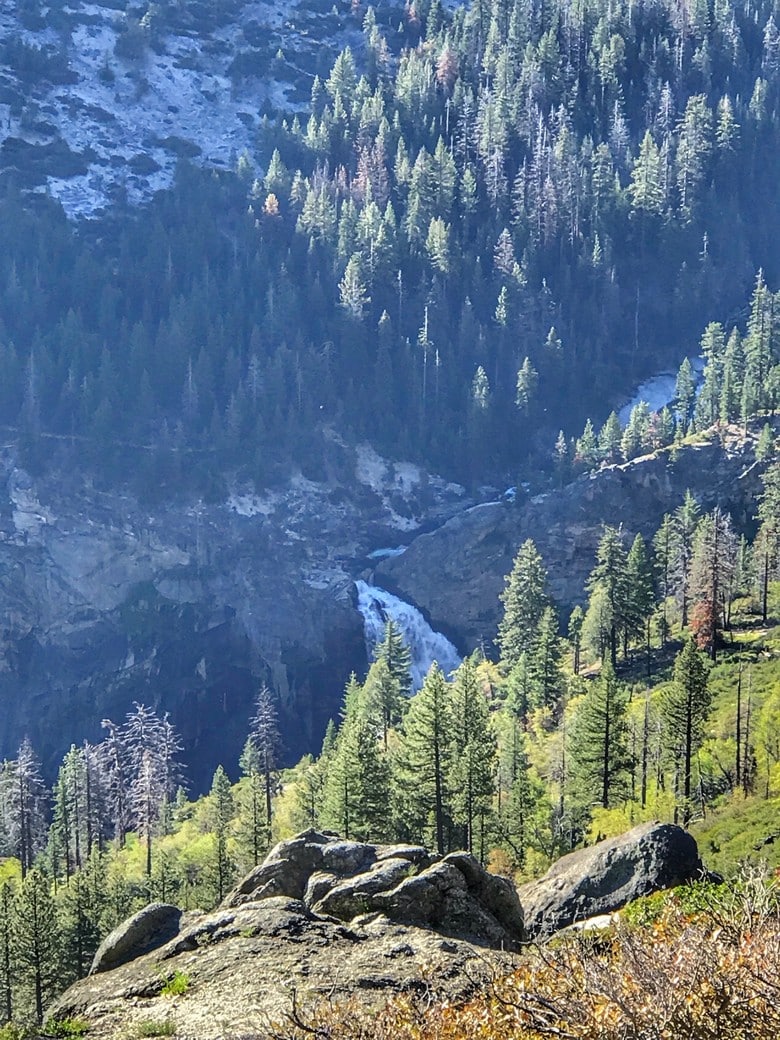 Coffee at Half Dome
It was a brisk, chilly morning, starting at 48F degrees. I was bundled in a knit cap and scarf and sweatshirt. It was chilly, and we were cold, but we just couldn't bring ourselves to leave. With each minute the sun rose higher, the light and the shadows changed, making it into an entirely new landscape. And in the center of it all, Half Dome rose almost as high as the rising sun. I sipped my coffee, watching the show, shivering slightly at first. Soon I was loving feeling the sun's warmth under the bright sunshine. I unbundled my layers, and my T-shirt "Morning Coffee and the Mountain Air" was the coincidential perfect accessory to our spontaneous stop.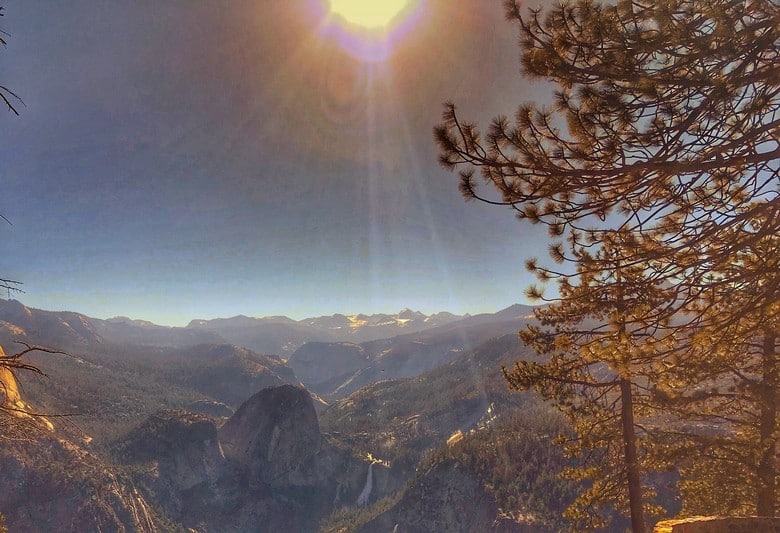 At this point, my teenage girls were becoming restless after an hour and about a hundred photos, and I pulled myself away from the snow-topped mountains and helped my youngest hop back to the car on her crutches (for more on that story, and more photos, read my blog on Yosemite For First Timers, Including One on Crutches). For now, sip your coffee and enjoy some amazing morning photos of Half Dome.