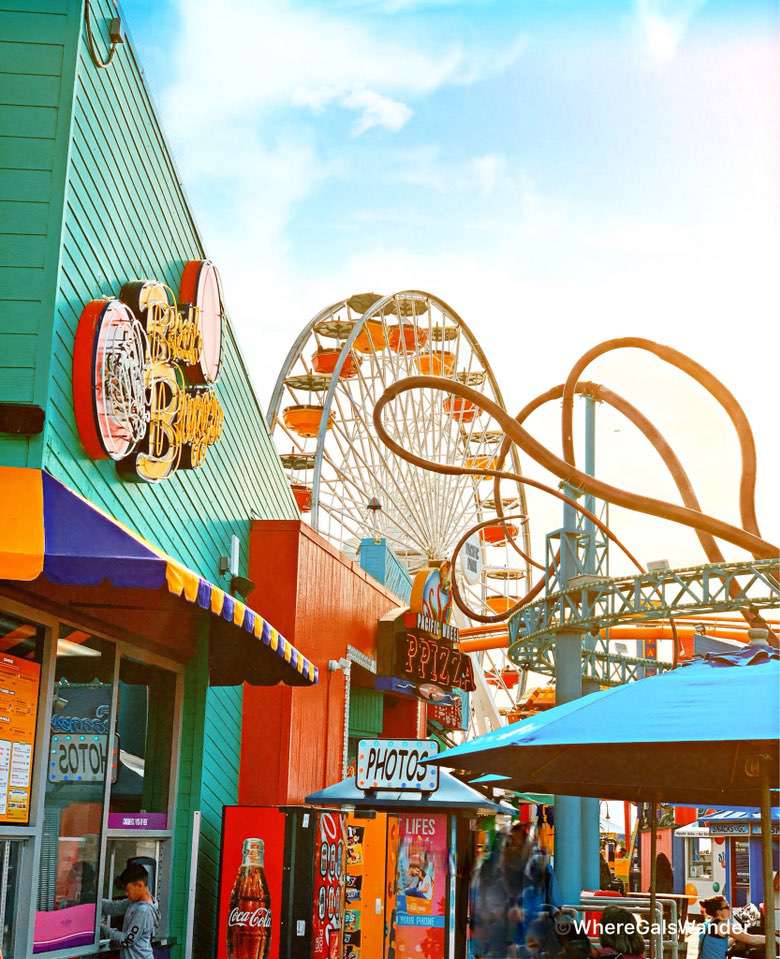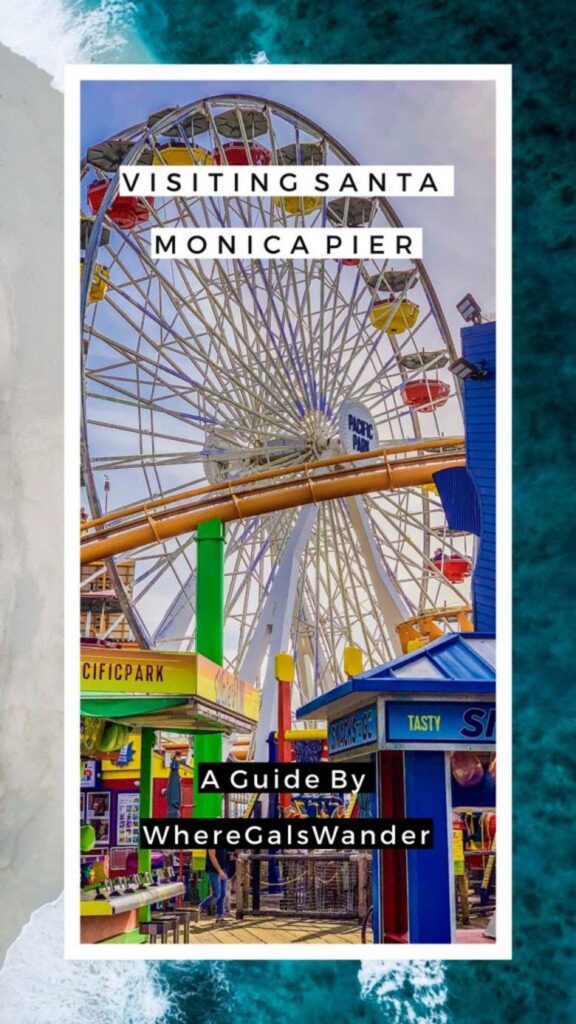 Travel Guide to Visiting Santa Monica deserves its own entry. Visiting Santa Monica Pier wasn't included in yesterday's content about our Favorite SoCal Beach Piers for one reason: size. Not just the size of the actual pier, which is huge, but the size of the content of Santa Monica Pier and everything to do. I mean, look at the size of it! We are here to help but giving you a visual tour of visiting Santa Monica Pier and a travel guide with tips and photography.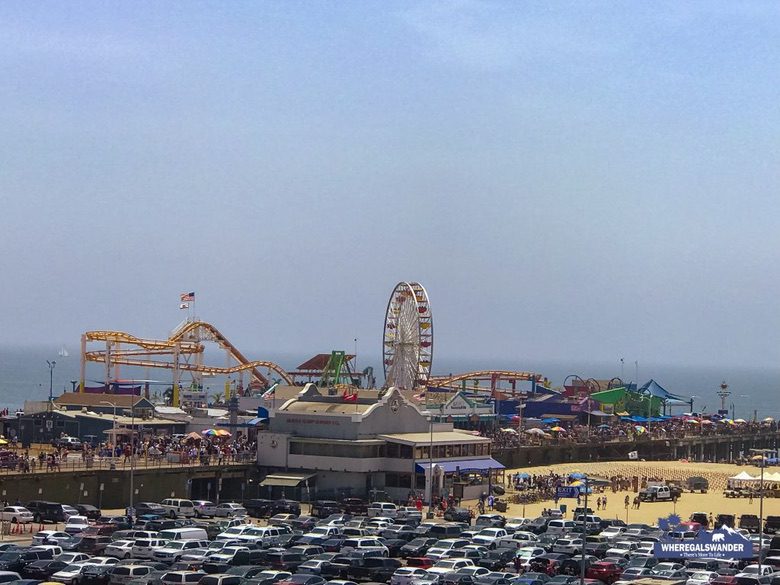 Do you want to fly on a trapeze? See a 1920s carousel? Visit an aquarium? Listen to street performers? Shop? Play arcade games? Ride at a carnival? Eat at a restaurant? And, oh yeah, go to the beach? You can do all of this at Santa Monica Pier.
Santa Monica Pier is probably one of the most iconic places when you think about Los Angeles. Ironically, it's located in the city of Santa Monica itself, just south of LA. Famously known for being the final destination of Route 66, the highway from Chicago that travels to this very spot.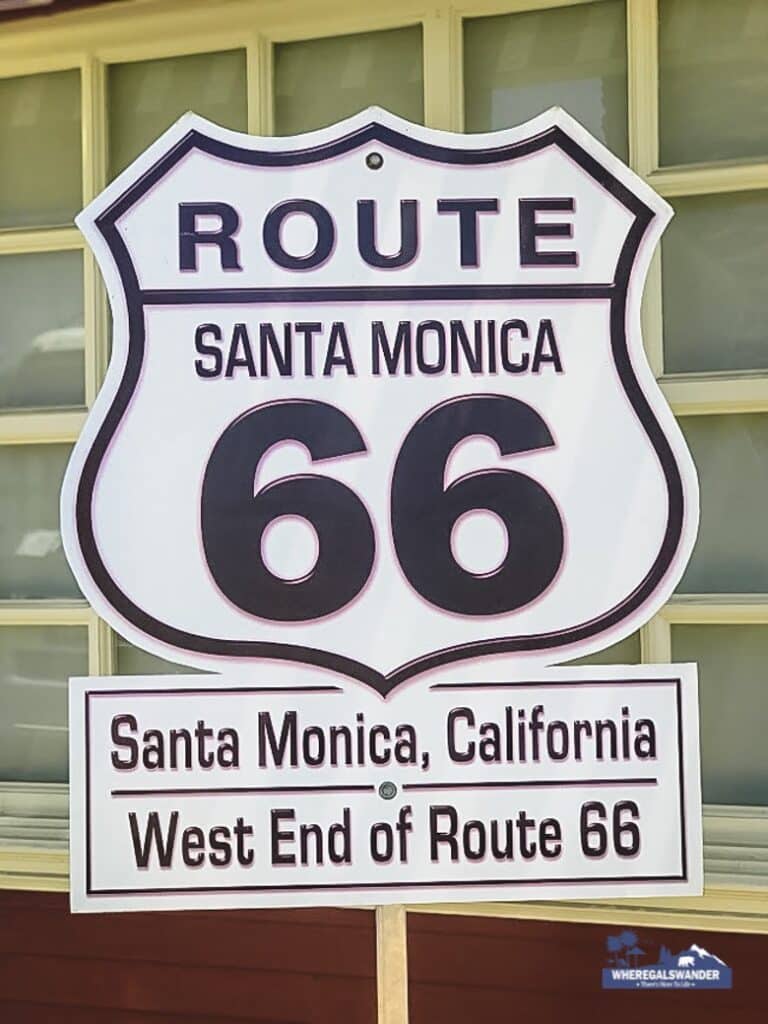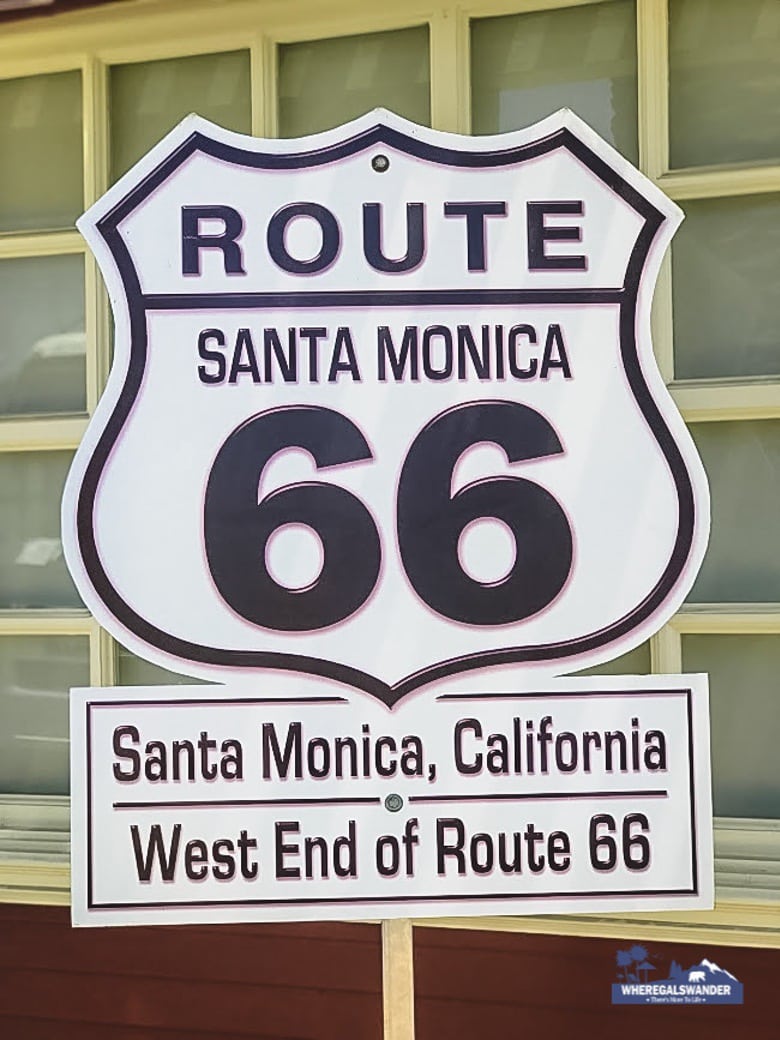 Tips for Visiting Santa Monica Pier
Here's everything you need to know about visiting Santa Monica Pier:
– Santa Monica Pier has parking directly on the pier if you are lucky enough to get it.
– Admission to Santa Monica Pier is free, but some of the attractions have individual costs.
– The historic Carousel is located inside the Hippodrome. Built in the early 1920s, the wooden carousel still offers rides for around a few dollars and is ADA compatible.
– Pacific Park is the amusement park about halfway up the pier. Rides cost $5-$10 or you can buy unlimited ride wristbands. More information on Pacific Park here.
– Heal the Bay Aquarium is located under the Santa Monica Pier
– There are no less than 9 restaurants, plus additional food stands, ice cream, and funnel cake shops.
-Street performers everywhere.
– Constructed in 1909, it's rich in history. Tales of the time the pier almost collapsed. Did you know that Popeye was inspired here?